Gallup: Americans Still Can't Afford Medical Care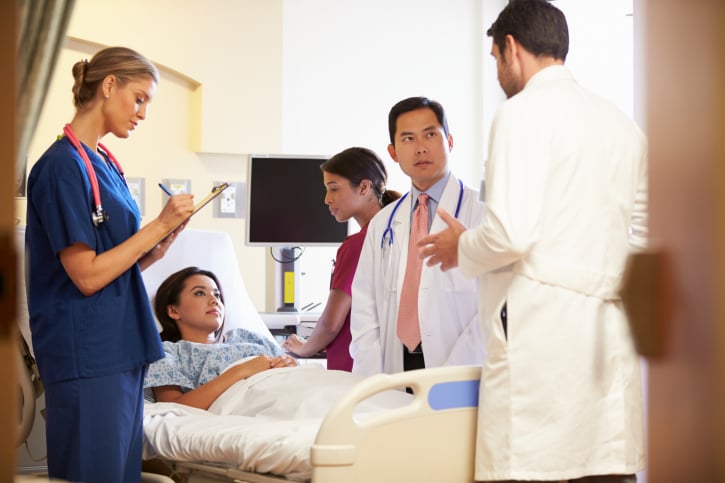 Despite universal health care, 33% of Americans have still put off medical treatment because of cost in the past year. This number isn't shockingly higher than the 30% seen in recent years in this Gallup poll, but it is one of the highest readings in the 14-year history of the question.
The more troubling thing? People are putting off treatment for serious conditions more than they have before. And more Americans with private insurances have put off treatment in 2014 than they did last year. This year, 22% of Americans reported they have put off medical treatment for a very or somewhat serious condition — double the 11% who say they have put off treatment for a non-serious condition — and this amount has increased slightly since 2013.
Gallup polled Americans with private insurance, Medicare or Medicare, and those who are uninsured. Unsurprisingly, uninsured Americans are the most likely have put off medical treatment because of cost, with over half of them (57%) reporting putting off treatment. Meanwhile, of those who put off treatment, 34% had private insurance and 22% had Medicare or Medicaid.
The number of those putting off treatment, though, still reflects a problem that was hoped to be improved by the existence of the Affordable Care Act — the opening of government health care marketplace and the subsequent increase in the number of Americans with health insurance should have enabled more people to seek medical treatment without pause. Perhaps as a testament to the Affordable Care Act, however, only 35% of lower-income Americans (earning under $30,000 per year) put off medical treatment in the past year, which is down from 43% in 2013.
The increase in waiting is coming from upper-income Americans, 28% of whom who delayed treatment this year — a big increase from 17% in 2013. Middle-income Americans stayed constant in the poll, with 38% putting off treatment compared to 33% last year. It seems that the Affordable Care Act, while providing insurance for more people, specifically improving access for lower-income Americans, may not be making these medical treatments more affordable for everyone.
Gallup also suggests that variation in the prices of medical procedures in light of this year's insurance shakeup may be confusing Americans, causing them to delay treatment until they better understand prices or prices have stabilized. And, as Gallup notes, "it is still too early to tell if [the fact that the costs of medical procedures aren't rising as rapidly as they once were] is an effect of the Affordable Care Act and how prices may change in the future."
Whether these poll results will negatively impact opinion of the Affordable Care Act, which Gallup last recorded as having only 37% approval, is unclear.
More from Politics Cheat Sheet: