Has Google Lost Its 'Don't Be Evil' Mentality By Lobbying?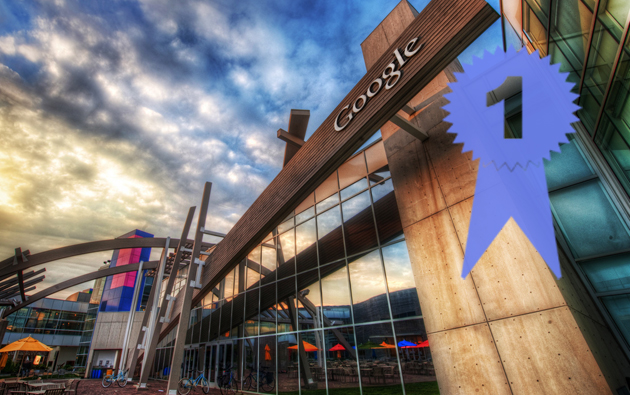 In its sixteen-year history, Google (NASDAQ:GOOG)(NASDAQ:GOOG) has cultivated a particular reputation; from its earliest days, the company's stated mission was to "to organize the world's information and make it universally accessible and useful." Plus, its unofficial slogan is "Don't be evil." Despite the search engine's brief entanglement with the Free Trade Commission, which investigated whether Google's dominance of Internet search presented antitrust concerns, the company has maintained its top-seeded corporate reputation.
In its 2014 tally, Reputation Institute placed Google in first place, alongside The Walt Disney Company (NYSE:DIS). "Google has been successful in building a perception of caring around the world," Reputation Institute executive Kasper Ulf Nielsen told Forbes following last year's rankings, in which the search giant also tied for first place. "They are seen as a company that treats their people well."
However, while Google has worked to reflect the image of a corporation that "can make money without doing evil," its critics argue that the tens of billions of dollars the company earns annually being directed to corporate lobbying could be doing some evil. "Google's influence in Washington has chilled a necessary and overdue policy discussion about the impact of the Internet's largest firm on the future of the Internet," as Marc Rotenberg — head of the watchdog organization, Electronic Privacy Information Center — told the Washington Post. His statement very clearly represents the perspective of those privacy proponents who believe that Google's participation in the game of political influence has inappropriately shifted the national debate away from Internet privacy policy, where any significant changes could hurt the company's business.
In contrast, Google insiders argue that the company's involvement in lobbying is rooted in necessity. "I don't fault Google for playing that game, in which big companies use their money to buy advocates and allies," Andrew McLaughlin, who served as Google's first director of global public policy in Washington, told the Post. "Given where the company is today, the fiduciary duty it has to shareholders and the way Washington works, it's a rational judgment." To no small degree does Google's new stance on lobbying suggest that the company's dislike of the capital's "pay-to-play" political culture has evolved.
What is clear is that Google is now one of the top corporate lobbyists in Washington D.C. After going public in 2004, the amount the company spent on lobbying was so low that Google ranked No. 213 on the Center for Progressive Politics' list of top spenders. But in recent years, federal lobbying spending has grown, and the company now makes corporate lobbying expenditures at levels similar to the largest U.S. corporations active in Washington. The search giant came second only to General Electric (NYSE:GE) in corporate lobbying expenditures in 2012 and took fifth place last year.
Currently, Google's lobbying expenditures are diverted to approximately 140 business trade groups, advocacy organizations, and think tanks, according to the company's voluntary public disclosures. That figure represents a two-fold increase since 2010. The documents show that Google made political contributions to seventeen lawmakers and assorted committees, including $15,000 donations to both the Republican and Democrat Congressional and Senatorial Campaign Committees. Google lobbied numerous politicians regarding issues from intellectual property enforcement to musical licensing to standard essential patents.
Google's political contribution shows have drawn in lobbyists from both sides of the aisle, a bipartisanship focus that has broadened as the company's need for political influence has grown. "One of the things we've recognized is that no company can get anything done in Washington without partnerships on both sides of the aisle," Adam Kovacevich, then a member of Google's policy team, told the Washington Post.
An interview with former Republican Representative Susan Molinari of New York, who Google employs as a lobbyist, shone a light on why the company's lobbying expenditures have grown. "Technology issues are a big — and growing —  part of policy debates in Washington, and it is important for us to be part of that discussion," she told the Post. "We aim to help policymakers understand Google's business and the work we do to keep the Internet open and spur economic opportunity."
And, the increased flow of money Google has earmarked for spending on lobbying has matched the company's growing ambitions and needs, especially its need to fend off recent executive and legislative attempts to regulate its Internet business. While the federal government's inquiry into Google's dominance of Internet search has faded away, Google is still fighting to both collect user data and shield it from the National Security Agency, which — as Edward Snowden revealed — used Internet technology companies to gather information for its surveillance programs. "We will not collaborate with the NSA," Executive Chairman Eric Schmidt said earlier this year at a dinner for journalists and scholars at the libertarian-leaning Cato Institute, which received $480,000 worth of in-kind "ad words" from Google, according to the Post.
There is physical evidence Google's lobbying operations are growing as well; this summer, the company will move into a new office on Capitol Hill, which — at 55,000 feet — will double the size of its Washington D.C. office space and be nearly as large as the White House.
Google has even looked beyond traditional lobbying outlets. The company has built ties with lawmakers by providing no-cost training sessions on the use of Google-created voter targeting programs to both congressional staffers and campaign operatives; Google-paid lawyers, writers, and political thinkers are employed at important think tanks like Cato Institute, the Competitive Enterprise Institute and the New America Foundation; donations have been made to conservative groups like Heritage Action for America; Schmidt was involved in both Barack Obama's presidential campaigns; and, the search engine has even orchestrated forums — such as 2012's "vibrant discussion" about Internet search competition at George Mason University — where leading technology and legal experts discussed the very issues of most concern to the company and government regulators.
Internal emails obtained by the Post show very clearly that Google had an obvious role in picking the attendees of that 2012 conference; "if you haven't sent out the invites yet, please use the attached spreadsheet, which contains updated info," Google legal assistant Yang Zhang wrote to Henry Butler, executive director of the university's law center, in one email. Butler responded, "We're on it!" And, at the conference, some of the very regulators who would decide Google's fate in the FTC investigation listened to legal and technical experts argue that the government did not need to take action against the company's search bias. As part of its efforts to shape the debate surrounding Internet freedom, Google held two more conferences at GMU around the time of the 18-month inquiry — the first of which came on June 16, 2011, just eight days before the company revealed publicly that the FTC had launched an inquiry. And, it was during this period that Google learned how to use more effective and less obvious forms of influence.
Of course, no small amount of traditional lobbying and congressional hearings played a role in stopping the passage of the Stop Online Piracy Act, a piece of legislation Google claimed was a direct threat to the open Internet. Congressional support for that legislation crumbled in 2012 as Google turned its home page into a political platform, drawing in seven million users to sign petition against the legislation and creating a grassroots activist movement to fight the bill.
Google's relationship with GMU's law center was cemented by annual grants, which totaled $350,000 in 2013. While Google was named as a co-sponsor of that June 2011 forum, which saw Google engineer Mark Paskin give the keynote address, the Post reported that numerous attendees were surprised by the number of speakers who expressed doubt that governmental regulation was needed. Yet, even so, FTC economist Christopher Adams, who was later involved in the Google investigation, told Butler that the conference "was one of the best policy conferences that I've been too [sic]," according to an email obtained by the publication. Adams even described Paskin's talk as "excellent."
As Google's relationship with GMU strengthened and the FTC investigation entered into a second year, company executives met regularly with the institute's staff and professors, who were made aware of the search engine's arguments against the antitrust investigation and published favorable opinion pieces, according to documents seen by the Post. By the time the second conference took place, Google's involvement was not made public. Dean of GMU's School of Law, Daniel D. Polsby, told the publication that even though Google provided suggestions, the agenda and speakers were determined by university personnel. "I think it would misrepresent this conference to suggest that it was a Google event," he said, noting that the law center discloses on its Web site the support it gets from Google.
At the time of the conclusion of the investigation — which ended after Google agreed to allow its rivals more access to patents and ro ease its advertising rules — Jon Leibowitz, the chair of the agency, said the FTC had not been impacted by Google's lobbying. Companies that were arguing in favor of Google's search bias orchestrated a campaign of their own, he noted.  "It didn't bother me that a lot of people were building events around the possibility of the FTC investigation," said Leibowitz. "That's sort of life in the big city, and both sides were doing it.
More From Wall St. Cheat Sheet:
Follow Meghan on Twitter @MFoley_WSCS