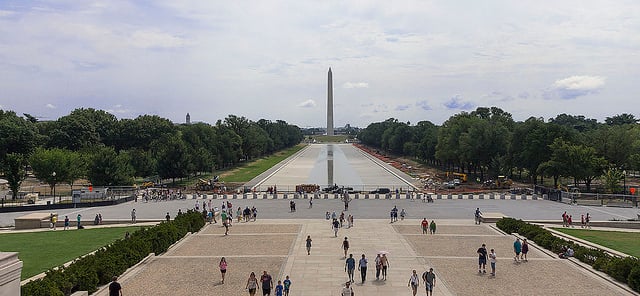 In the four-and-a-half hours of testimony at Thursday's congressional hearing over the botched rollout of the Affordable Care Act's online insurance marketplaces, there was an often-heard refrain from the four witnesses representing government contractors responsible for healthcare.gov. "I don't have that information"; "I don't have that (data) with me"; "I'm not able to provide that information." Witnesses were unable to tell lawmakers on the Energy and Commerce Committee how many error logs have been received, how many individuals have been able to enroll for health coverage, and when the system will be fixed.
However, blame was apportioned to the Centers for Medicare and Medicaid Services, or CMS, the division of the Department of Health and Human Services, or HHS, that was responsible for the creation of the health insurance exchanges. In particular, senior vice president of CGI Federal, Cheryl Campbell, said in her prepared statement that the company worked diligently to deliver the federally-facilitated marketplaces, and that, "No amount of testing within reasonable time limits can adequately replicate a live environment of this nature."
More importantly, she argued that the CMS is "the ultimate responsible party for the end-to-end performance of the overall Federal Exchange." In her testimony, Campbell reiterated that point, saying that, "A team of individuals" at CMS was the "orchestrator" of the project. It was their decision to go live on October 1 and they were responsible for testing the website, she added.
The other key issue for the congressional hearing was whether "the administration required contractors to change course late in the implementation process to conceal Obamacare's effect on increasing health insurance premiums," according to a letter Congressman Darrell Issa, D-CA, and other Republican lawmakers sent to CGI officials. Andrew Slavitt of QSSI said in his prepared statement that the website's functionality may have been affected by "a late decision requiring consumers to register for an account before they could browse for insurance products." However, he did not say who made that decision.
Witnesses told lawmakers that they would provide additional information by 9 a.m. Friday, and Department of Health and Human Services Secretary Kathleen Sebelius is scheduled to appear before the committee on October 30. Already Sebelius has be grilled regarding the software errors that caused hours-long wait times, prevented potential customers from creating accounts and completing the 30-step enrollment process, sent insurers the wrong information, and made it difficult for customers to get an accurate cost estimate.
In a Tuesday interview, CNN's Chief Medical Correspondent Dr. Sanjay Gupta pressed the secretary about why the White House decided to move forward with the rollout even though the website had crashed while being tested with just a few hundred people logging in, as the Washington Post first reported. She responded that "waiting was not an option," and she was optimistic that the rollout would be smooth. "We moved forward because millions of people have been waiting for health care insurance," Sebelius told Gupta. She then reiterated the point pounded by President Barack Obama in his Monday speech, the "product is good."
Exchange glitches have been a particular rallying point for those that oppose the Affordable Care Act. As Committee Chairman Fred Upton, a Michigan Republican, said in a statement this week, "with hundreds of millions of taxpayer dollars spent for a system that still does not work, Congress and the American people deserve answers." Comparatively, Democratic committee members repeated over and over again during the hearing that the focus should be placed on solving the website's problems rather than playing the blame game. "The Republicans don't have clean hands coming here," Frank Pallone, D-New Jersey, said. "Their effort isn't to make this better, but to use the website as an excuse to delay or defund Obamacare."
Outside of the president's Monday speech, in which admitted that the "website has been too slow," the White House has done little to answer key questions. What the administration has clarified is one aspect of the individual mandate. On Wednesday night, the Obama administration said that it would give Americans who buy health insurance via the exchanges an extra six weeks to obtain coverage before the penalty is levied, meaning anyone who purchases a policy through the exchange will have until March 31 to sign up, as an official from HHS told the Washington Post.
The announcement was unrelated to the technical problems, the officials said, but rather it was meant to resolve a timing confusion about the individual mandate, which requires Americans who can afford to purchase health insurance do so or incur a tax penalty.
Follow Meghan on Twitter @MFoley_WSCS
Don't Miss: College Debt: Kiss Your Retirement Goodbye.