Here's How We Know Americans are Annoyed with Their Government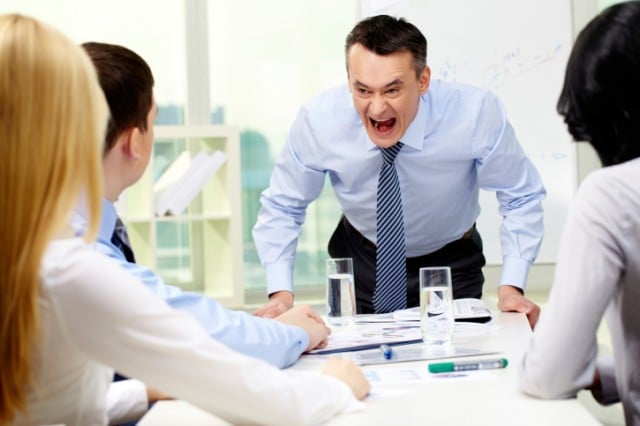 The United States as a nation can hardly fail to notice that dissatisfaction with the federal government has been echoing across the states for quite some time now. Members of both or neither political party have grown frustrated with gridlock and with partisanship, not to mention the functioning of almost all areas of government.
Rather than use inflammatory headlines as proof of distrust, disgust, and depression, and since we've already accepted a grim outcome to this article as its initial premise, let's take a look at some more quantitative and sometimes amusing measurements as evidence.
Dissatisfaction from within
First off, we have a delectable irony: Judging by a new report from the Partnership for Public Service, "The Best Places to Work in the Federal Government" satisfaction amongst employees of the federal government have reached new lows — NASA has retained the highest satisfaction score at 71.6 for the third year running, but other areas of the government are showing some major decreases in satisfaction for categories including management, teamwork, leadership, employee satisfaction, commitment, and so on. Only 56.9% are satisfied with their jobs and would recommend their organization to others in the job market.Former Chief Human Capital Officer at the Department of Homeland Security, Jeffrey Neal, now writes about personnel in the federal government, and issues they face. Neal told the Washington Post he believes leadership may be the problem. "When you see a government where people have been beaten on for years and don't feel faith in their leaders, they start feeling, 'I'm on my own.' The effect is that people who have morale problems are not as productive." Leadership in the report was ranked by a number of criteria, including empowerment, fairness, senior leaders, and supervisors.
In leadership, the Department of Homeland Security (DHS) scored the worst, just under the Department of Veteran Affairs (DVA), the Department of the Interior, and the Environmental Protection Agency (EPA). Looked at overall, the DHS was the worst rated, with DVA and EPA both in the bottom five alongside the Department of the Army and the Department of the Air Force. A lesson from this data might be something along the lines of: Be nice to your government employees; they may hate their boss as much as you.
What about branches of government?
This ranking brings up another set of rankings looked at earlier this year; specifically in how branches of government rank in terms of public trust. Spoiler: It hasn't improved. Given publicity surrounding the Edward Snowden documents and accusations batted back and forth between the legislative and executive branches, this can't come as a shock. What's more newsworthy though, is the judicial branches percentage data, according to Gallup. Compared to the executive and legislative branches, the courts have always polled rather well.
In fact, with one exception, back between 1972 and 1975, the judiciary has always been the better trusted of the three historically. And so it remains to this day; the judicial branch has twice the percentage of respondents stating they trust it a "great deal" or "fair amount" compared to the legislative branch at 61% and 28% respectively as of September of this year. The executive branch is nestled near Obama's approval ratings — 44% as of December 6 through December 8 — with 43% reporting high levels of trust. That 61% is still of note, however, in that it is one of the largest drops we've seen in quite a while. It's possible this is a result of recent rulings, or failures to rule on major issues facing the country at present — everything from same-sex marriage to gun control.
Dropping the $%*&@# bomb
If you've ever felt like flipping the federal government the bird — whether it's only around tax-time, anytime your boss talks to you, or just when you've been watching too many Congressional hearings — you're not alone. Thanks to the Washington Post and Regulations.gov, we now have proof of this. The WP creates a lot of in-depth and well-researched content. Like any publication in need of content, it sometimes creates some less than highbrow, but still interesting analysis. One item recently published was a breakdown of departments of the federal government based on the number of feedback each receives, which includes either the obscenity beginning with "S," or the one beginning with "F."
Interestingly, those receiving the most grief aren't who you might expect, and admittedly that could be because proponents of certain measures and political interests are more likely to get involved than others. So this isn't really a good rating system for which departments are most hated, more a simple piece of evidence showing just how worked up other citizens have gotten over government decisions. The IRS, predictably, has the most obscenity usages with both the "F" and "S" word. Bizarrely, the Fish and Wildlife Service come next, followed by the EPA and the U.S. Department of State. For the sake of appropriateness, I won't reproduce some of the more amusing examples. But if your sensibilities allow, and you're feeling in need of a laugh, or just a kindred spirit, head over to the government site and take a look.
More Politics Cheat Sheet:
Follow Anthea Mitchell on Twitter @AntheaWSCS
Check out Politics Cheat Sheet on Facebook