Here's Why Congress May Back Out of Military Budget Cut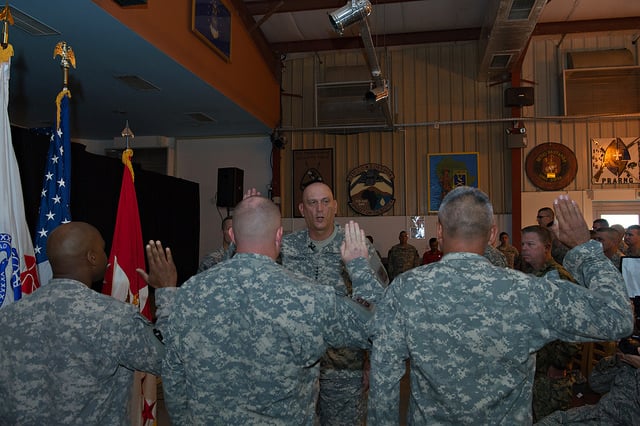 There have been a lot of budgets cut, and funding ropes shortened as of late — what with politicians in Congress working to cut back on the national deficit. One budget in particular has a lot of military men and women angry with Washington — the reduction of pensions for working age retirees in the military by a percentage point of the usual yearly cost-of-living increase.
One such individual, Lt. Col. Stephen Preston, explained his anger to the Washington Post. "I'm not an angry man, but I was very, very, angry. This is a pact between the greater population of the United States and the fraction of people who served and sacrificed. If you didn't want to pay us what you promised us, then you probably shouldn't have promised it," Preston told the Post.
The bipartisan budget agreement finally reached just before Christmas day was a major struggle to reach, and even now it's causing squabbles. Though Republicans have been heavy proponents of retirement cuts and far more pro-cuts in general than Democrats, some are already looking to back out of the military retirement meddling when Congress reconvenes after the new year rolls around.
In an opinion piece with USA Today, Senator Paul Ryan (R-Wis.) explained why he remains firmly behind a piece of the budget agreement that "has become particularly controversial." While he admits that it was a tough call for the GOP, he emphasizes that even military heads admit that it's time for compensation reform within the military.
"When the retiree hits 62, DOD will recalculate the retired pay so that it will be where it would have been if he or she had received the full inflation adjustment every year since he or she retired," said Ryan. "The money we save from this reform will go right back to the military. Veterans aren't Washington's piggy bank."
More Wall St. Cheat Sheet: