Here's Why Republicans Welcome a Broken Record Status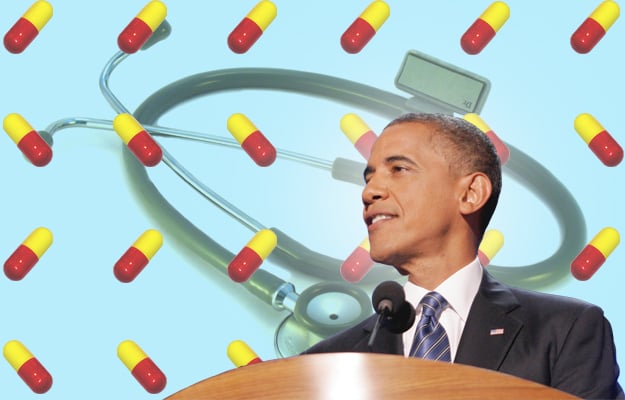 Dana Milbank, an opinion writer for the Washington Post, wrote a piece outlining what may prove to be the most consistent and obsessive political agenda yet. "Americans do have enough things to worry about, but now they have the additional worry that one of the two major political parties is collectively suffering from obsessive compulsive disorder. Immigration? Iraq? Unemployment benefits?" wrote Milbank in frustration.
Of course, there's always the other side with opinion writer, Michael Gerson, claiming that liberal politicians are open arms and open wallets with no off switch — but awfully big hearts. Basically a love and money bandaid that doesn't solve the complexities behind the nation's problems. Still, it would appear that some Republicans are welcoming the broken record image Milbank takes issue with. Milbank quoted a fellow reporter who had asked Republican National Committee Chair, Reince Priebus, just how big a focus Obamacare would be in the coming year. He asked if "Obamacare is going to be the Johnny-one-note campaign for Repulbicans," and whether or not with "every issue that comes up, you're going to respond with Obamacare. Is there more to what Republicans want in 2014?" asked the reporter.
"Obamacare," was Priebus's response. He then followed up with a "just kidding," but according to Milbank, he was probably quite serious. "It's not possible for this not to be the No. 1 issue going into the 2014 elections. It's just not. So the answer to your question is, it is going to be the No. 1 issue in 2014," said Priebus.
Recently, the Senate voted on whether or not to pursue discussion of legislation that would extend unemployment insurance for jobless Americans, a vote that passed with the help of a hefty serving of Democrat's votes. Milbank laments that only six Republicans voted to continue with efforts, and that Senator Mitch McConnel (R-Ky.) had made an attempt to change the legislation so it would cut part of Obamcare in order to pay for the unemployment benefits.
Majority leader in the House of Representatives, Eric Cantor (R-Va.), said upon the House's return Thursday, that Obamacare would again be amongst the goals for this year in Congress, or so says Milbank. The Republican focus would apparently be on privacy concerns within Healthcare.gov — a focus many Americans will be primed to respond to after the past years Edward Snowden and NSA privacy concerns. "The Republicans, following a year that included dozens of repeal attempts and a government shutdown over Obamacare, are prepared to respond to all with Obamacare, Obamacare, and Obamacare," wrote Milbank.
More From Wall St. Cheat Sheet: