How Have Obama's Efforts to Bypass Congress Worked Out?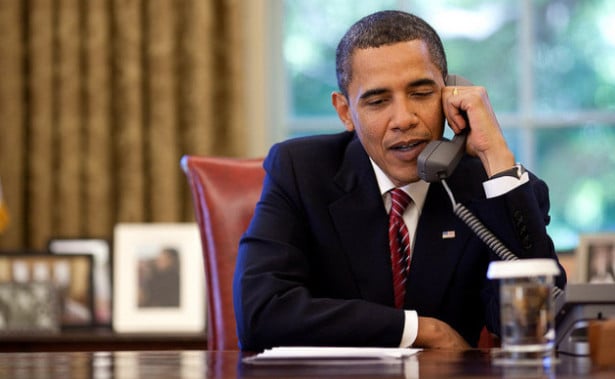 When President Barack Obama spoke in January at his State of the Union Address, he made it clear that he wouldn't be waiting on Congress to take action. "Wherever and whenever I can take steps without legislation to expand opportunity for more American families, that's what I'm going to do," he said. As the speech progressed he went on with similar rhetoric, from "I will act on my own" to "I'll use my authority" to "and as Congress decides what it's going to do, I'm going to" and so on. He left none in doubt of his plans to make it an executive year of the pen and phone, bypassing Congress wherever necessary.
It comes as no shock that this has been a source of tension for the Republican party. "Circumventing Congress won't foster job creation and won't result in economic growth," said Senator Jeff Flake (R-Ariz.), while Senator Ted Cruz (R-Texas) said "the abuse of power" from Obama's administration was "only [becoming] more brazen," according to The Wall Street Journal. It also comes as no surprise that many of the Democratic interests demanded by the Obama administration's policy initiatives were not taken up by Congress, or were not passable through Congress, split as it is. So let's take a moment and see how he did with a breakdown of his action on the issues.
Infrastructure
Let's start with the most recent effort first. Last week, Obama gave his weekly address, and kept up this same rhetoric regarding the ineffectiveness of Congress — likely hoping also to aid his own party as Congressional elections approach. "I want to work with Congress to create jobs and opportunity for more Americans. But where Congress won't act, I will." He went on to discuss the efforts his administration is taking, including aiding foreign companies from Belgium and Canada in exporting work to U.S. states, talking about tourism as an export, and looking for a way to support infrastructure improvements without depending on Congress to renew federal transportation funding. Infrastructure is an especially salient concern given the limited time before August rolls around and the transportation "cliff" hits and the Highway Trust Fund dries up. "All these steps will make it easier for business to invest in America and create more good jobs. All of them can be done without Congress. But we could do a lot more if Congress was willing to help," said Obama.
So why isn't Congress on board? Turns out, they probably are. Congress is just in a tough position on both sides of the aisle figuring out where to find the money. Increasing taxes would hardly be a popular choice for incumbents facing voters in upcoming elections. The bipartisan desire to pass infrastructure suggests this may be one area Obama is right to push.
Secretary of Transportation Anthony Foxx spoke earlier this month, calling this "the most dire moment the American transportation has faced in decades." America's Society of Civil Engineers gave American infrastructure a D+ in 2013, estimating that it would need $3.6 trillion in investment by 2020. Tuesday saw the House of Representatives pass a bipartisan water resource bill, taking on, at least in part, some of the infrastructure concerns. Still, with the Highway Trust Fund still needing attention, Congress will be necessary. This is not an area Obama can put his pen.
Minimum Wage
When efforts to get a minimum wage increase to $10.10 an hour were shot down in Congress, Obama approached the matter separately, but was only successful in reaching federal employees while encouraging state action. Some Republicans would likely suggest that on an economic level, he failed even as he succeeded in modestly bringing about the changes he sought. Obama increased the hourly minimum wage for federal employees, and a number of states followed suit given pressure from Obama, citizens, and their own separate decisions. Others have not. Additionally, Obama changed overtime rules in an effort to prevent workers in leadership positions from working longer hours without compensation in low paying positions.
Republicans would argue that not only was he unable to address the minimum wage issue for any but a small part of the population, but that in encouraging such a change at this juncture, he would be weakening job growth and retainment while unemployment and underemployment are still high.
MyRA
"Let's do more to help Americans save for retirement … A Social Security check often isn't enough on its own. And while the stock market has doubled over the last five years, that doesn't help folks who don't have 401(k)s," said Obama in his Address. He followed through on the myRA program creation that would aid Americans in saving for retirement who are unable to do so through employer provided plans that higher wage positions might offer. The deposits workers place into these accounts have the advantage of growing tax-deferred and eventually tax-free when the individual retires.
Critics of the program, such as CNBC's Scott Hanson, financial planner and senior partner at Hanson McClain Advisers, say that when all the red tap is brushed aside it will not help prevent poor retirees and offers little in the way of substantial perks for those saving, and doesn't combat the original problem — that low earners don't have much in the way of disposable income to put towards saving. "A new government plan that offers a whopping 1.5 percent return is not going to entice anyone to save more. No one who is struggling to make ends meet will make the decision to go without getting the kids new shoes so they can put a few dollars into a myRA plan," wrote Hanson. Hanson points out that the saving program is supposed to act as a backup for Social Security, but that Social Security in turn was intended to be a back up for those without retirement savings.
Still, the program isn't all bad, just not what some might consider a full success, or a perfect solution. It's a safe place for funds to be stored, it's free of charge, and it allows workers to switch to a Roth IRA if they so chose at a later time. "The good news is you don't have any risk on this account," David John, senior strategic policy adviser with AARP Public Policy Institute, told CNN Money. "The bad news is of course you're not going to have a huge amount of earnings on this account either," he admitted.
Federal Job Training Program
In his State of the Union Address, Obama announced his intent to connect colleges and universities with job training and companies, something he rolled via two job training grant programs. Ultimately, this was hardly a novel move, but that does not prevent it from being an effective one. According to the Government Accountability Office, a right wing organization, the American Recovery and Reinvestment Act of 2009 resulted in a considerable increase in funding for employment and training, and there are a number of other programs that have been created for slightly different but similar purposes. The GAO report notes that because results of such programs measure multiple outcomes it is difficult to really quantify or understand the effectiveness of such reports, and notes the vast amount money being put into such programs — $18 billion per year on 47 programs over nine government agencies.
Basically, the move was an add on to already present attempts at connecting colleges as businesses. One spokesperson for House Speaker John Boehner (R-Ohio) told Politico that the White House would do well to look at the SKILLS Act, legislation that would clean up the dozens of repetitious and entangled job programs. So, effective? Perhaps. But hardly a powerful stroke of the executive pen.
Gun Control
Why the president would announce plans to combat gun violence from his seat in the executive is beyond comprehension. If ever there was a place in which the executive has its hands tied, it's gun control. On the one hand, his executive orders went without Congressional interference. On the other, many of those executive orders were things like publishing a letter reminding healthcare officials what Medicaid must cover in regards to mental health. His second solution was a series of "concrete policy proposals for reducing gun violence," which were indeed far more concrete, but of which even the mildest would be divisive in Congress whose constituents might not look favorably on tighter gun control before an election.
More From Wall St. Cheat Sheet:
Follow Anthea Mitchell on Twitter @AntheaWSCS