How Much Did the Federal Reserve Cost Savers?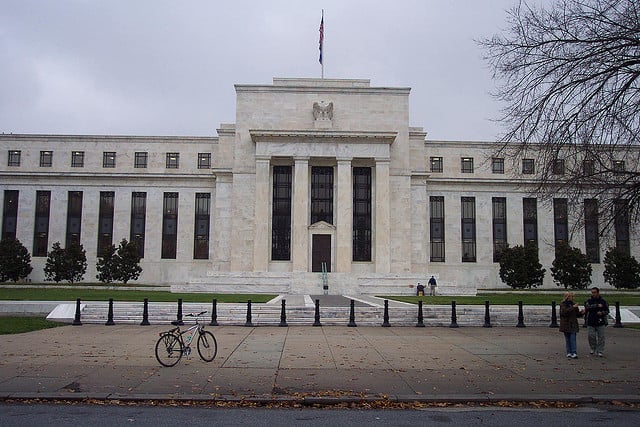 The Federal Reserve first started to take unprecedented actions to stabilize financial markets more than five years ago. The central bank began by making large-scale asset purchases, and quickly followed the move by implementing a zero interest rate policy. There is much debate about the effectiveness of these endeavors, but little has been reported on their costs.
Read more: Has the Federal Reserve's Unemployment Threshold Become Irrelevant?
Overall, the Federal Reserve's actions in recent years have cost American bank customers an estimated $757 billion in purchasing power, according to new research from MoneyRates.com. Due to deposit yields failing to keep pace with inflation, losses have exceeded $100 billion annually for the past five years. The study used average money market account rates, which varied between 0.08 percent and 0.10 percent, well below the headline inflation rate of 1.5 percent.
Read more: Federal Reserve and Low Inflation: What's the Read?
"Those aggressive stimulus measures have plenty of supporters, including homeowners, stock market investors, and the business community," said Richard Barrington, senior financial analyst for MoneyRates.com. "Amid all the support for low interest rates, what is often overlooked is that it is not a cost-free policy. Whereas bank rates have traditionally been able to earn a little more than inflation, they have consistently lagged behind inflation during this era of extraordinarily low interest rates. That means that depositors in CDs, savings accounts, and money market accounts have been losing purchasing power. This lost purchasing power is the hidden cost of the Fed's policies."
Read more: 6 Ways You Can Save Money on Health Costs
Currently, the Federal Reserve is purchasing $55 billion of bonds per month, known as quantitative easing (QE). That is down from $85 billion per month. If the central bank continues to dial down its monthly bond purchases at its current pace, the QE program could conclude by the end of this year. However, low interest rates are still here for the foreseeable future, and some economists at the Federal Reserve suspect that QE does not have a significant impact on the economy.
A recent report from Vasco Curdia, an economist at the San Francisco Federal Reserve, and Andrea Ferrero, an economist at the New York Federal Reserve, shows that the central bank's second round of large-scale asset purchases (LSAP), launched in 2010, had only a moderate effect on growth and inflation. Curdia and Ferrero estimate that the $600 billion spent on long-term Treasury securities during QE2 added a mere 0.13 percentage point to real GDP growth in late 2010 and 0.03 percentage point to inflation. If the Fed did not provide forward guidance on interest rates, QE2 would have added only 0.04 percentage point to GDP.
"Asset purchase programs like QE2 appear to have, at best, moderate effects on economic growth and inflation," the report said. "Research suggests that the key reason these effects are limited is that bond market segmentation is small. Moreover, the magnitude of LSAP effects depends greatly on expectations for interest rate policy, but those effects are weaker and more uncertain than conventional interest rate policy."
More From Wall St. Cheat Sheet:
Follow Eric on Twitter @Mr_Eric_WSCS