How Negative Will Ads Be in Coming Elections?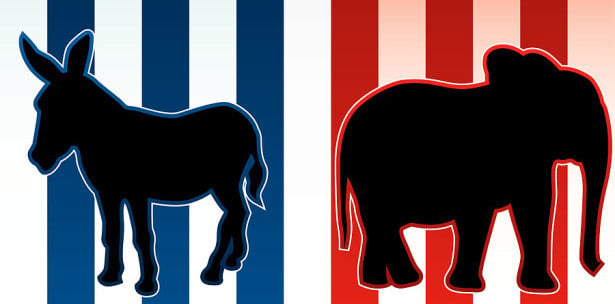 Elections isn't that far away, and those in Congress certainly have their eyes on the upcoming ballots. Now, the GOP is getting a jump on campaign ads, with radio ads that are slated to hit 12 states on Tuesday and Wednesday. The ads focus on the bumpy rollout of the Affordable Care Act, specifically the promise made by President Barack Obama and fellow Democrats that Americans who like their insurance could retain the plans they already had, Politico reports.
Per the publication, Democrats specifically being targeted are Sens. Mark Begich (D-Alaska), Mark Pryor (D-Ark.), Mark Udall (D-Colo.), Mary Landrieu (D-La.), Kay Hagan (D-N.C.), Jeanne Shaheen (D-N.H.), Jeff Merkley (D-Ore.), and Mark Warner (D-Va.). Unsurprisingly, Obamacare looks to be a major campaign strategy for Republicans looking to take out Democratic opponents.
"Obamacare, Obamacare, Obamacare. That theme really works in the races — from the Northeast tot he South to the Midwest to the West," said GOP communications director Andrea Bozek. Unsurprisingly, a new GOP radio ad focuses on just that.
"President Obama and [senator/representative] said if you like your insurance plan, you can keep it under Obamacare. They lied to you. 2014 is your chance to hold [senator/representative] accountable. Tell him this is one New Year's resolution you're sticking to," says the ad, according to Politico. The entire thing is played over a background of a New Year's celebration.
Negative campaign ads are hardly a new thing. In 2012, during the presidential race, both Obama and Republican candidate Mitt Romney were responsible for a number of highly pointed, harsh ads. One ad targeting Romney discussed the jobs and insurance people lost after Bain Capital shuttered several plants.
One man spoke in a commercial about Romney about the death of his wife from cancer because she lost insurance, according to CBS. The coming election may prove to be a similar onslaught of back-and-forth attacks, but only time will tell.
More from Wall St. Cheat Sheet: