How Will Obama Change the NSA?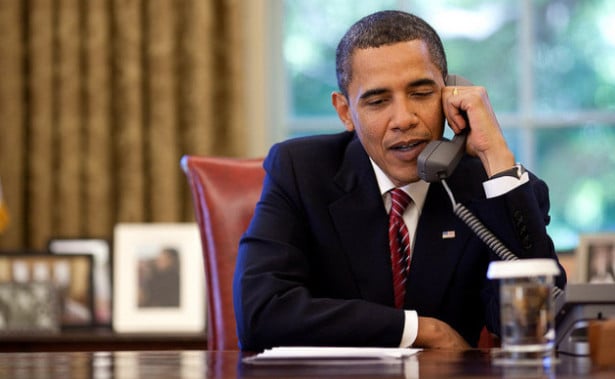 How President Barack Obama plans to deal with National Security Agency criticism and changes has been an important topic for months now — and Friday he will announce his goals for security limits. According to the New York Times, it is unlikely that he will be going as far as some of his advisers have suggested in cutting back on the NSA surveillance powers, but rather he will probably be putting a number of the more difficult items up for Congress to decide.
One item that will almost definitely get hit will be the NSA's powers over telephone data collection with the addition of protective measures for foreigners probable. According to the New York Times, the president won't be advocating data being left in the keeping of telecommunications firms, and he also won't be forcing the NSA to get approval from the court for business records.
Sources gave details of Obama's plan for Friday to the New York Times, showing just how difficult a situation the president finds himself in. He must appeal to foreign powers, while retaining necessary relations with the NSA and also satisfying public concerns about privacy and limitations of power.
Rather than making big changes to policy or regulations right away, it appears that much of the president's plan involves further research, discussion, and consideration — for example, the 180 day examination of foreign citizen privacy rules that will be conducted by the director of national intelligence.
"Is it [Obama's plan] cosmetic or is there a real thumb on the scale in a different direction? That's the question," said one former government official familiar with intelligence concerns, to the New York Times. In the mean time, there will be a lot of pressure from big technology companies to cut back on intelligence powers to gather data. There will also be pressure on the other side, from those who feel as Judge John D. Bates feels; previously a judge with the Foreign Intelligence Surveillance Court, Judge Bates has encouraged the president not to change the way the court functions — according to the New York Times.
More From Wall St. Cheat Sheet: