Iran's Nuclear Negotiations Take Tentative Steps Forward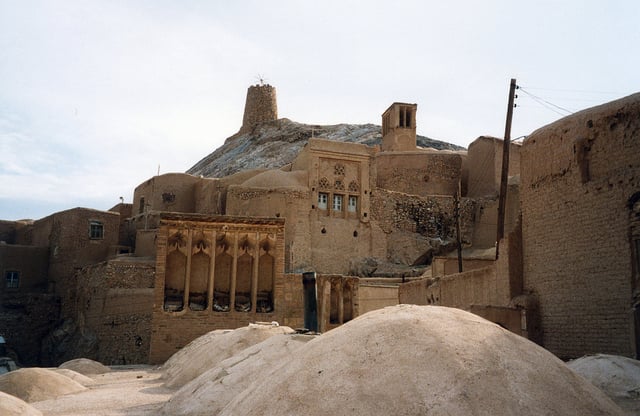 Iran has been at odds with the U.S. and others for some time now over its nuclear weapons program. Continued efforts have been made by UN officials, the International Atomic Energy Agency (or, IAEA), and U.S. officials to gain some transparency on the issue. The IAEA met with the Islamic Republic of Iran over the weekend to discuss the "six initial practical measures" agreed upon months ago, deciding that, "Iran has taken the initial practical measures that were foreseen," and successfully outlining seven to be accomplished before May 15, 2014.
Included in these seven measures was a provision for "providing mutually agreed relevant information and managed access to the Saghand mine in Yazd," as wall as "providing information and explanations for the agency to assess Iran's stated need or application for the development of Exploding Bridge Wire detonators," and a number of other specifics.
Tero Varjoranta, the Chief UN nuclear inspector, reported that the talks held on February 8 and 9 went well, but that "there are still a lot of outstanding issues. We will address them all in due course," according to Reuters. The U.S. has long complained that a thorough examination of military connections to Iran's nuclear program has been blocked, while Iran has insisted it has no such nuclear intentions. The IAEA's work with and investigation into Iran and it's possible military dimensions (or, PMD) is a useful parallel to diplomatic relations between France, Germany, Britain, Russia, China, and America, according to Reuters.
The United States aided in the repatriation of $550 million worth of previously held money on February 1, in keeping with agreed upon terms that Iran would be given monthly payments from the $4.2 billion held, continuing through July 20, so long as Iran continued to keep to the Joint Plan of Action (or, JPOA), according to a press release from the U.S. Secretary of State. "On transparency and monitoring, the IAEA stated that Iran has begun providing some of the information required by the JPOA and is working with the IAEA on arrangements for increased access to its nuclear facilities.
"If Iran lives up to its commitments, then the world will become a safer place. If it does not, then we retain all options to ensure that Iran cannot obtain a nuclear weapon. The coming months will be a test of Iranian intentions, and the possibility for a peaceful resolution to this challenge to peace and international security," said Wendy R. Sherman, the U.S. Department of State's Under Secretary for Political Affairs, last week.
When asked whether or not the United States had been played into letting up on sanctions while Iran announces itself "open for business," U.S. Secretary of State, John Kerry, said that this was not the case. "No, Iran is not open for business, and Iran knows it's not open for business. We have announced increased sanctions against particular companies since this agreement was reached. We have told the Iranians that we will continue to apply the sanctions," said Kerry. While many in Congress have grumbled at the negotiations, desirous of more harsh and continued sanctions, Kerry stated that he believes breaking from the negotiating process would be a mistake and would call the nation's word into question.
More From Wall St. Cheat Sheet: