IRS Wants to Control Political Activity of Non-Profits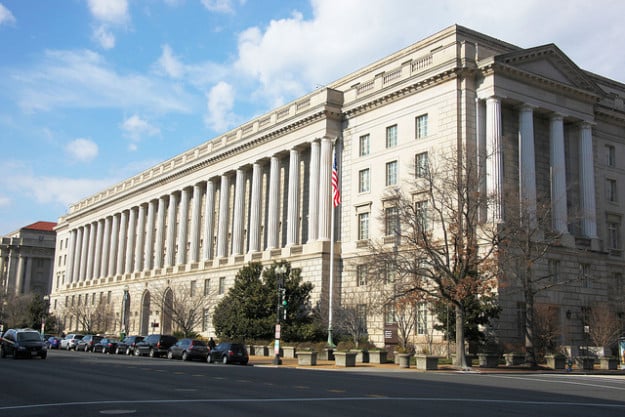 Six months after controversy bubbled to the surface over the IRS's scrutiny of conservative groups, the Obama administration moved to control tax-exempt groups' political activity again Tuesday as the Treasury Department released a set of proposed rules that would keep certain organizations from raising millions of dollars to influence elections.
According to Fox News, the organizations in question are those that fall in the same class of politically active non-profit groups that the IRS was accused of targeting last summer, and under the new rules, those with the tax-exempt 501c4 distinction would be more clearly identified during campaigns, keeping them from conducting a wide range of activities such as running ads and distributing campaign fliers. The proposed rules would have far-reaching effects, blocking certain activity that is currently permissible under certain guidelines; however, such regulation generally takes several years to be finalized, and the rules aren't expected to affect next year's elections. The rules require a 90-day deadline for public comments, followed by public hearings, additional review, and an implementation period.
Upon learning of the new proposals, parties have unsurprisingly responded differently, but Tea Party groups were among the most vocal with attorney Jay Sekulow saying in a written statement, highlighted by Fox News, "This is a feeble attempt by the Obama Administration to justify its own wrong-doing with the IRS targeting of conservative and Tea Party groups. Instead of holding those responsible for the unlawful targeting scheme accountable for their activities, the Obama Administration is determined to further limit the free speech of Americans by attempting to change constitutional practices that are decades old."
It's not the first time the IRS has worked to curb tax-exempt groups' political activity, as smaller organizations that are similarly classified were also the subject of unfair targeting practices earlier this year, but according to USA Today, the IRS admitted in May that it had improperly repressed groups seeking tax-exempt status if they had the words "tea party" or "patriots" in their name, and this led to the eventual resignations of several senior IRS officials.
Nonetheless, social welfare organizations backed by anonymous donors have developed serious clout in federal elections, reporting $256.3 million in political spending in 2012, and critics charge that enormous abuses are being taken under the current rules. Fred Wertheimer, president of Democracy 21, believes that the rules "allowed groups largely devoted to campaign activities to operate as nonprofit groups in order to keep secret the donors funding their campaign activities."
The new rules would forbid ads that "expressly advocate for a clearly identified political candidate or candidates of a political party," and would also limit voter registration efforts and distribution of campaign literature. According to Fox News, Kenneth Gross, former head of enforcement for the Federal Election Committee, believes that the new regulation could significantly affect the next presidential election, leaving the 2014 elections alone, and he explained, "Brightening what are now blurred lines — what is political activity — is not only useful but necessary to have some kind of clarity to a vehicle that has been used to the tune of millions and millions of dollars."
Don't Miss: Will Americans Have the Confidence to Spend Freely This Holiday Season?