Is Ex-CBS Correspondent Sharyl Attkisson Right to Criticize the News?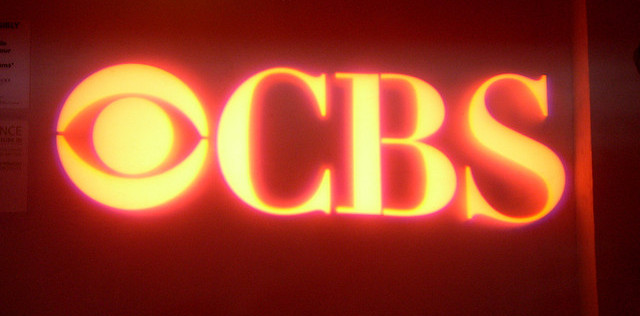 The role of the journalist in today's world is a complex and changing one. News is both a business and a service. It's in print more and more rarely, online more and more often; it's even on Twitter and YouTube. It's demanded on a much tighter schedule in keeping with the "now!" attitude of the computer era, and yet it gains the advantages of global communication and networking. Basically, it's a complicated beast — imperfect, but necessary all the same. At times, it deserves criticism from its peers more often than it receives it. Of course, there is plenty in the way of opinion responses to other publications articles — but that isn't the same as a healthy body of critique on what makes up the content, or what subjects are or aren't covered well enough. There is room and a need for this sort of discussion, and again, not just from readers, but from peers.
That said, former CBS correspondent Sharyl Attkisson's recent criticism of her previous employer is getting a lot of harsh words from other publications — some of it perhaps deserved, while on other points, she may deserve a sympathetic ear.
Her accusations were as follows. CBS News neglects to sufficiently cover unpleasant topics regarding the Obama Administration as well as certain corporations, and that coverage on a number of issues, including the 'Fast and Furious' scandal, were under-investigated and reporting on it ended too soon. She also claimed that the Media Matters liberal media monitoring group had targeted her specifically, and speculated that they may have been paid to do so. These comments followed her resignation from the news network after over twenty years there.
"The tendency on the part of some of these managers who have key influences has been they never mind the stories that seem to … go against the grain of the Republican Party," said Attkisson to Reliable Sources host Brian Stelter. "But they do often seem to feel defensive about, almost, personally defensive on stories that could make the government look bad." When one considers Fox News versus The New York Times, it's difficult not to see a discrepancy in political leanings, and the same can certainly be said for nearly all news publications at one time or another. Political bias is an issue that requires constant balancing and counter-balancing internally, as well as concentrated efforts from news organizations as a whole to retain objectivity.
As to Media Matter's role in criticizing her journalistic work and the research behind it, she said that, "Yes, they clearly targeted me at some point." She said what was interesting is that "they used to work with me on some stories to try to help me … and I certainly was as friendly with them as anybody; good information can come from any source." However, Attkisson claims that, "When I persisted with Fast and Furious and some of the green energy stories that I was doing, I clearly at some point became a target." She even suggested it was entirely possible contributions were made, or that they were paid in some way to do so.
The reason for the negative reception from some to her accusations is threefold. Some are similarly critical of Attkisson's own reporting, saying she tends toward a right wing opinion, or that her work is lacking and deserves some of the critique she's been receiving. Some consider her words an outburst stemming from frustration that all journalists face when dealing with the give and take of the editor/publication and writer relationship. Others consider the criticism to be a self-serving one, done for the sake of her own reputation.
Erik Wemple of The Washington Post said of her commentary "this is the whine of every disaffected journalist: 'Oh, my editors are so stupid and timid,'" adding that her suggestion that she is a target overemphasizes her importance in the news world.
For its part, Media Matters gave a statement saying, according to CNN, that, "Sharyl Attkisson is continuing a pattern of evidence-free speculation that started at the end of her tenure at CBS. We haven't ever taken contributions to target her or any other reporter. Our decision to post any research on Attkisson is based only on her shoddy reporting." CBS made two brief comment of its own, saying first that, "We appreciate her many contributions and we wish her well," according to CNN, and then later telling The Washington Post that, "CBS News maintains the highest journalistic standards in what it chooses to put on the air. Those standards are applied without fear or favor."
More From Wall St. Cheat Sheet:
Follow Anthea Mitchell on Twitter @AntheaWSCS