Is Shinseki's Resignation Just a Democrat Political Life Saver?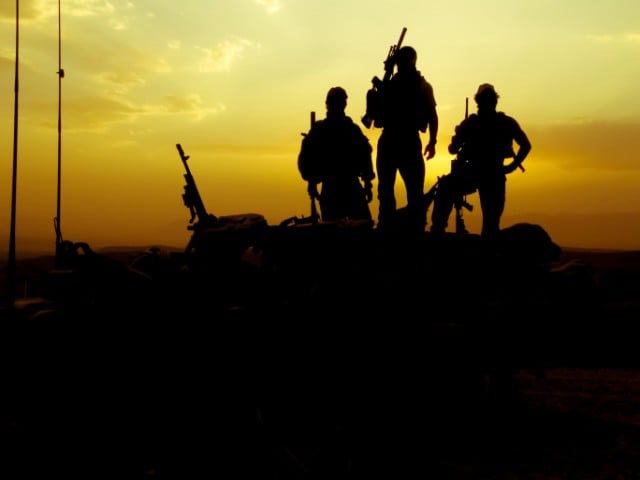 Veterans Affairs Secretary Eric Shinseki resigned Friday amid the ever growing controversy surrounding the treatment of military veterans at government facilities.
The election year's heightened political tensions and the increasingly partisan nature of Washington politics made Shinseki a symbol; for Republican lawmakers, he served as a manifestation of President Barack Obama's poor ability to pick effective administrators and the ineffectiveness of his reforms. And, if that complaint sounds familiar, it is. A number of Obama cabinet appointments, especially departing Department of Health and Human Services Secretary Kathleen Sebelius, have drawn that criticism. But where Democratic lawmakers generally resisted the GOP's calls for her resignation, the pressures of election year politics and the more politically sensitive nature of the Veteran health care abuses pushed congressional Democrats to uncharacteristically break ranks, leading many lawmakers facing reelection to call for his resignation. For political outsiders, that reality makes it appear that lawmakers are following business as usual, with politics concerns surpassing the gravity of the issue.
And for Obama, the fact that Shinseki failed to reform the bureaucracy that is the VA, is a indeed a failure for his administration.
In November, the results of an investigation conducted by CNN revealed that veterans of the U.S. armed forces are needlessly dying because of delays in diagnosis and treatment. An internal document from the U.S. Department of Veterans Affairs obtained by the publication painted a picture of government health care bureaucracy that overlooked simple medical screenings, like colonoscopies and endoscopies, that could have prevented a number of deaths. That investigation found that at least eighty-two veterans have died, are dying, or suffered serious injury as the result late diagnoses that postponed important treatment. Interviews the publication conducted with experts show that the veterans agency was aware of the situation but did almost nothing to remedy the life-threatening medical delays. Rather, the agency attempted to cover up the improprieties. And that picture of incompetence embroiled the Veterans Affairs department in controversy, and put its secretary on the defensive in front of a Senate regulatory body earlier this month.
The administration's response to the severe issues plaguing the Veterans health care system are reminiscent of its reaction to the technical problems and design flaws that derailed the launch of the federal health care website — a key pillar of the Affordable Care Act — last fall. But while both Sebelius and Shinseki endured grilling from congressional panels, the VA scandal picked up momentum much more quickly, perhaps because there is no controversy over the severity of the problem. Of course, in the early days of the scandal, Democratic lawmakers were slow to place the blame on Shinseki. But by Friday, more than 100 lawmakers had called for his resignation, even those that did not necessarily blame the VA secretary for the failings of the system. And of course that system is growing ever more burden by the rising number of veterans with combat-related injuries from the Iraq and Afghanistan wars.
"So [Shinseki's] commitment to our veterans is unquestioned. His service to our country is exemplary. I am grateful for his service, as are many veterans across the country," said President Obama in a Friday statement announcing the VA secretary's resignation. "He has worked hard to investigate and identify the problems with access to care, but as he told me this morning, the VA needs new leadership to address them. He does not want to be a distraction, because his priority is to fix the problem and make sure our vets are getting the care that they need.  That was Ric's judgment on behalf of his fellow veterans. And I agree. We don't have time for distractions. We need to fix the problem."
Just hours before his resignation, Shinseki addressed the National Coalition for Homeless Veterans — apologizing to the American people, lawmakers, and veterans for the life-threatening corrupt practices that materialized at a number of medical facilities. He also outlined imminent changes the VA will take to begin rooting out the systemic problems that lead to the manipulations used to cover up how long veterans would really have to wait to see a physician; senior administrators at the Phoenix medical facility will be removed, and Shinseki said that he would use all the power at his disposal to hold accountable those individuals "who instigated or tolerated dishonorable or irresponsible scheduling." This represents quite a shift from the attitude the secretary presented at his Senate hearing earlier this month, when he testified that the agency would wait to act until a government investigation proved the allegations correct. Of course, since then, the VA's Office of Inspector General has issued a preliminary report.
"Our reviews at a growing number of VA medical facilities have thus far provided insight into the current extent of these inappropriate scheduling issues throughout the VA health care system and have confirmed that inappropriate scheduling practices" are widespread, the Wednesday release read.
In the time separating his Senate testimony and the release of that report, the scandal has only grown more politicized. The White House publicly supported Shinseki up until his resignation, a pattern it followed with Sebelius as well. But for Democrat lawmakers facing reelection — including Mark Udall of Utah, Kay Hagan of North Carolina, John Walsh of Montana, Al Franken of Minnesota, and Jeanne Shaheen of New Hampshire — supporting Shinseki became a true political liability, especially given the party is still deflecting fallout from other controversies: the Internal Revenue Service targeting, the National Security Agency surveillance programs, and Obamacare's failures. Essentially, the type of support the party has shown for Obama appointees under fire, namely soon-to-be-replaced Department of Health and Human Services Secretary Kathleen Sebelius, can no longer be maintained as the political environment grows more cut-throat ahead of the elections that will see all 435 seats in the House of Representatives and one-third of the 100 Senate seats contested.
"This is a no-brainer for congressional Democrats: It's likely a matter of when, not if, for Shinseki given the clear failure in oversight, and it's important to get in front of that. This allows Democrats to show independence on a substantive issue," a Democratic strategist and former official in the Obama White House, who remained anonymous, told CNN.
And even the White House's unequivocal public support for Shinseki evenutally waned, as was made obvious when Press Secretary Jay Carney repeatedly declined to tell reporters whether Obama retained confidence in the VA secretary. But Jim Manley, a former aide to Harry Reid and Edward Kennedy, wrote in a piece for The Wall Street Journal that there is a danger to politicizing the VA scandal. "For many politicians–and the media–the followup is always the harder part," he argued. "And there is likely to be hell to pay politically for any member of Congress who doesn't work constructively to help fix the system. Veterans are not going to stand for either party trying to score political points off of this tragedy."
"So, today, I want every man and woman who's served under our flag to know — whether your tour has been over for decades, or it's just about to end — we will never stop working to do right by you and your families," Obama concluded in his speech announcing Shinseki's resignation, an event that made for a jarring end to the president's week, which saw him announce a massive reduction of troops in Afghanistan and expound on his foreign policy goals at West Point's commencement.
Sloan Gibson — currently the deputy secretary of Veteran Affairs — will replace Shinseki until a permanent replacement can be found. But the question remains: Will conditions improve at VA medical facilities? Even Speaker John Boehner acknowledged that Shinseki's resignation "really changes nothing," as he noted in a statement released Friday, noting that Republicans will continue to hold the president accountable for corruption at the agency. "One personnel change cannot be used as an excuse to paper over a systemic problem." Plus "General Shinseki has dedicated his life to our country and we thank him for his service. His resignation, though, does not absolve the president of his responsibility to step in and make things right for our veterans. Business as usual cannot continue."
Of course, the problems at the VA also could potentially shape the Obamacare debate, and serve as example why government should not be involved in health care, given the federal government's propensity to produce inefficient bureaucracy.
More From Wall St. Cheat Sheet:
Follow Meghan on Twitter @MFoley_WSCS