Is the College Debt Bubble Schooling Graduate Students?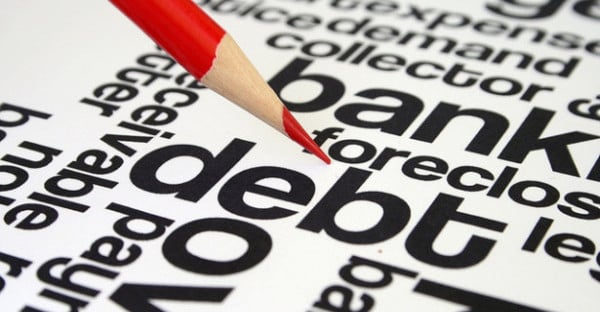 College is one of the biggest industries in America. Millions of students decide to pursue a post-secondary education every year, often without any regard to the price tag, as lenders hand out student loans like candy. The college debt bubble is a troubling situation for students working toward their first degree, but graduate students appear to be in even worse shape.
Students in a range of master's and professional degree programs are finishing school with backbreaking amounts of debt. The median level of debt for the typical graduate reached $57,600 in 2012, up an inflation-adjusted 43 percent from $40,209 in 2004, according to a report from New America. Making matters worse, one in four borrowers owe at least $99,614, while one in 10 owe $153,000 or more. These figures include all graduate programs.
Read more: Are Consumers Dialing Down Their Debt Loads?

"This trend is not limited to what many already know are high-cost credentials like those in medicine and law," the report said. "According to the data, in 2004, the median level of indebtedness for a borrower who earned a Master of Arts degree was $38,000. In 2012, that figured jumped to $59,000, after adjusting for inflation. Debt levels for other master's degrees, such as a Master of Science or a Master of Education, show similar trends."
Last year, overall student loan debt jumped $114 billion to an astounding $1.08 trillion, its highest level on record and the first time it reached above $1 trillion, according to the Federal Reserve. In comparison, credit card debt and auto loans finished 2013 at $683 billion and $863 billion, respectively. Student loans also have the worst seriously delinquent rate, at 11.5 percent. New America estimates that around 40 percent of recent federal loan disbursements are for graduate student debt, suggesting a large portion of the $1 trillion figure is graduate debt.
Read more: 8 Tips to Get Out of Student Loan Debt

As the cost of tuition rises, it will become increasingly important for students to weigh the benefits of each degree program, especially since a college education plays a large role in today's society. According to a recent Gallup poll, 70 percent of Americans believe that a college education is very important, compared to only 6 percent of respondents that said it was not too important. In comparison, just 36 percent of Americans considered a college education very important when Gallup first asked the question in 1978.
More From Wall St. Cheat Sheet: