Is the Housing Market Filled With Over 1,000 Mini Bubbles?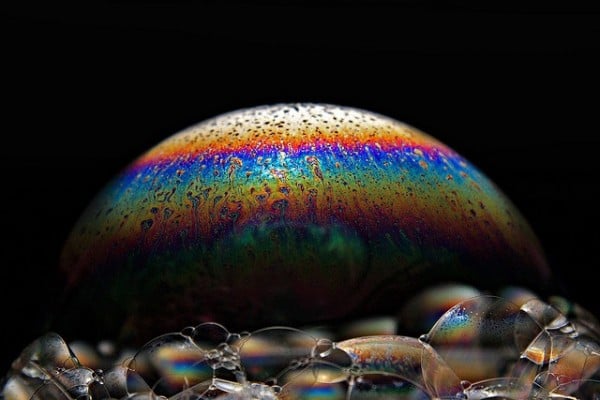 The housing market is experiencing a case of deja vu. While the economy is still trying to recover from the credit meltdown that took place more than five years ago, home values in more than 1,000 cities and towns are already at or near their bubble-era peaks.
Read more: This Housing Indicator Hits Worst Level Since December 2000
According to a new analysis from Zillow, home values increased 5.7 percent year-over-year in the first quarter to an average of $169,800. In fact, home values have climbed higher on a year-over-year basis for 21 consecutive months. This has helped erase the losses of the housing bubble for 1,080 cities and towns across the nation. Seven of the largest 35 metros in the United States have already exceeded or will exceed their bubble peak levels by March 2015.
Read more: 5 Affordable Home Improvement Projects
"While reaching peak levels in and of itself is not a noteworthy occurrence since we expect nominal home values to always be at their peak, six of these metros have exceeded their bubble peaks in real dollars and have eliminated the value impact of the housing bubble," Zillow says. "As we closely watch this development, we are also concerned about affordability in some areas. Strong home value gains over the last two years, especially in California, have eroded affordability and without significant growth in incomes, we expect that some future adjustment in home values will have to happen."
Read more: When Is the Right Time to Refinance Your Home?
Even hard-hit areas of the housing collapse are rebounding to previous peaks. Among the 6,781 cities and towns covered by Zillow that experienced home value declines of 10 percent or more during the recession, values in 527 have either fully recovered or are expected to recover fully by the first quarter of 2015. However, optimism should remain subdued, especially considering recent housing data.
Americans appear more than willing to forget about the disastrous housing bubble of yesteryear. Gallup recently found that 56 percent of Americans expect average home prices in their local area to increase, its highest reading since 2007, and up from only 33 percent two years ago. Meanwhile, 30 percent of Americans believe real estate is the best long-term investment option, compared to stocks and gold at 24 percent.
Home values are rising, but fewer people are buying. The National Association of Realtors recently announced that total existing-home sales in March posted their seventh decline in the past eight months, representing the slowest  pace since July. In a separate report, the U.S. Census Bureau said purchases of new single-family homes plunged 14.5 percent in March from the previous month.
More From Wall St. Cheat Sheet:
Follow Eric on Twitter @Mr_Eric_WSCS