Just How Corrupt is America? You May Be Surprised to Find Out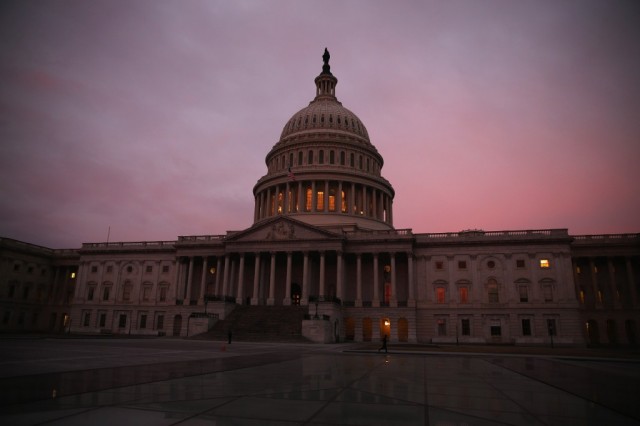 Transparency International recently released its annual Corruption Perceptions Index for 2014, and the report puts some perspective on how the United States citizens view their government and how it compares to other nations globally. Admittedly, the U.S.'s score is hardly the worst. That unfortunate honor goes to North Korea and Somalia, tied with a score of 8 (with zero being the most corrupt based on this scale) where both have been for three years now. America is tied for 17th in a four-way tie with Barbados, Hong Kong, and Ireland, but the fact remains its score is still at 74, only a one point increase over its score in 2012 and 2013. It's also a fairly significant distance away from the world's least corrupt government, Denmark, up at 92 this year. The release, in expressing concern that "not one single country gets a perfect score," was perhaps hyperbolic, leaning more on rhetoric than logic. After all, human nature and human error dictates that there will be corruption and problems within even the best government, and it's a positive sign rather than a negative sign in some cases that this corruption is recognized and publicly addressed. It's potentially cynical, but show me a country with absolutely no corruption, and I'll show you a country I find suspicious.
The report is also made up of perceptions rather than hard data, with information "based on expert opinion from around the world." Having said that, it does shed some light on how the U.S. compares, and it's a reminder of the presence of corruption still present in America.  It also has a number of informative and well-designed infographics — one included above — which illustrate with even greater clarity the global breakdown of governmental corruption.
Where have we seen corruption in the U.S.?
Examples of corruption are almost too numerous to comprehensibly revisit, but suffice it to say even a brief overview can demonstrate the availability of very real and present corruption within government. Privacy corruption and concerns have been one major scandal recently, from NSA invasions to the Department of Justice, which was criticized for monitoring journalists' communications. The IRS scandal involving conservative and Tea Party groups also garnered a great deal of attention, and the VA's problems and failures have been both greatly concerning. Chris Christie's involvement in the bridgegate scandal may be controversial, but the port authority and Christie's government employees were not controversial details. A number of state senators have been indicted for bribery within the last half-decade, not to mention Sen. Leland Yee (D-Calif.) who was arrested for involvement in a gun smuggling ring with known gang members. Elections have had their own corruption concerns, and the funding behind campaigns, where it comes from, how it influences political decisions, and so on, are increasingly concerning for many Americans.
How is corruption identified and handled? How might oversight fail?
Corruption within the government is often identified by watch dog groups, by necessity outside of the institutions that need review and oversight. International organizations also play a role in monitoring and calling out governments across the world for immoral or illegal activity. One example of an external review process was the Commission to Investigate Public Corruption, created by Gov. Andrew Cuomo (D-N.Y.) in 2013. It was meant to review and target corruption, but was quickly shut down a year later in exchange for stricter ethics laws, which according to The New York Review of Books, have been labeled unimpressive by some. Whistleblower protections have been very important in protecting government employees who speak up to address problems within government. Some, Edward Snowden in particular (for obvious reasons which make him something of an un-objective advocate), have suggested that these protections should be expanded to include contractors and other individuals who might have knowledge of problems within government but no way to appropriately bring them up without fear of repercussions. And, last but certainly not least, it's important to remember the role free press and investigative journalism play in keeping the government in check and breaking news that might otherwise go unnoticed or be covered up. It's especially vital to remember media's importance given the way the news industry is changing and adapting to an online audience; the ability to keep government in line is only maintained if resources are allocated to deep and thorough reporting. Good groundwork sometimes takes patience.
More Politics Cheat Sheet:
Follow Anthea Mitchell on Twitter @AntheaWSCS Check out Politics Cheat Sheet on Facebook