LGBTQ Rights Examined: A Marriage of Numbers and Bias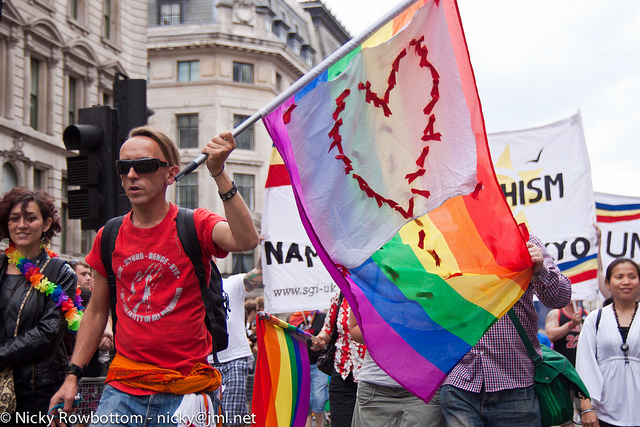 Editor's Note: The comments section of this article is NOT a platform for hate speech. Those posting derogatory comments will be banned from commenting on articles across the website.
Gay marriage and LGBTQ rights has taken to the courts with increasing abundance in recent months, making public opinion on the issues increasingly salient. However, almost more important in predicting and understanding the way the issues are developing, are the stats — as Chris Cillizza pointed out in his op-ed with the Washington Post. What he discussed was a study released by Pew Research Center on "Millennials in Adulthood."
The study showed that generationally, 70 percent of people aged 18 to 33 support gay marriage, with older generations, such as those in their 40s and older less likely to support it. But the study also showed that all four generational groups studied were showing an increase in support, something that Cillizza reads as proof that, "The political fight over gay marriage is over." Time and the turning wheels of cultural change have already decided the winner of the fight, according to Cillizza.
A court case in Michigan's Detroit further substantiates the importance of data in examining the fight for LGBTQ rights, though in an entirely different and considerably more negative fashion. According to the New York Times, the most recent Michigan case on LGBTQ marriage and adoption — a two week trial at the District court — saw a fair amount of number slinging. However, most of this scholarly input was given by academics who gave testimony against a largely discontinued argument that same-sex parents are bad for their children, quoting social science research as their backing. Kenneth M. Mogil, on the side of the plaintiffs, responded to these claims by saying that, "Top leaders in their fields" have testified that there is no evidence that same-sex parentage is harmful, or that gay marriage in any way subverts heterosexual marriage, despite what Mogill called a "desperate fringe" of religious academics might say.
"No other group in society is required to establish its parenting competence before being granted the right to marry," said Mogill, according to the New York Times. The opposition, Kristin Heyse, responded by asking, "Isn't it rational to believe it's a good thing for a child to have a mom and a dad?" after noting that only a "conceivable basis" would be needed for upholding the state marriage laws. The couple who chose to bring the case against the state law are April DeBoer and Jayne Rowse, two nurses who have each adopted special children, but who are not able to adopt the other's child as their own as a result of the state law.
Despite Michigan's less than LGBTQ friendly atmosphere, Polls from Gallup seem to suggest that as a nation, the U.S. is leaning more toward a pro-marriage sentiment. Back in 2004, 55 percent of Americans polled said that same-sex-marriage should not be valid, with 42 percent saying the reverse. In June of 2013, by contrast, 54 percent said it should be valid, with 43 percent saying it should not be. When polling on adoption, inheritance, and health insurance/employee benefits issues for same-sex couples back in 2012, Gallup found an increase in acceptance on those issues from the polling done in 2009; however, adoption continued to be a more divisive topic.
More From Wall St. Cheat Sheet:

Follow Anthea Mitchell on Twitter @AntheaWSCS