Lobbyists Fight for Funding as Congress Sees Productivity Dip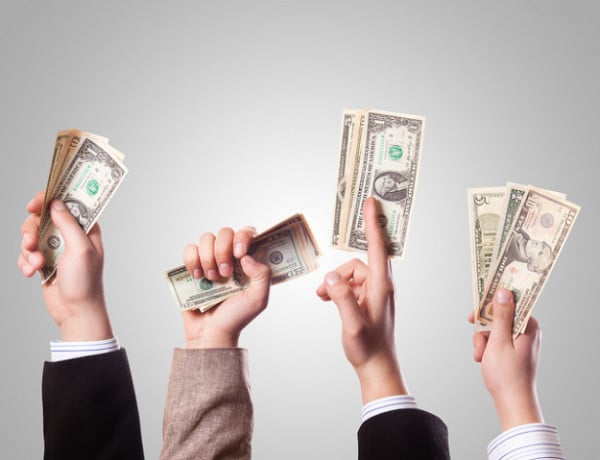 Republicans and Democrats are working furiously to divvy up the remaining $1 trillion in government funds just as the holiday break approaches, and the two parties are attempting to avoid conflict in favor of getting the job done.
Those jostling for cash include lobbyists for programs that had budgets slashed as a result of the sequester, as well as new groups looking to get a chunk of the resources. Reuters notes these are groups for medical research, education, business interests, and more. "They absolutely know what our priorities are. At this point I don't think their phones need to be ringing off the hook," John Hopkins lobbyist Beth Felder said of members of Congress to the news service.
According to NPR, this Congress, the 113th, has seen less than 60 laws come into being. That amounts to the least Congressional productivity since 1947. One lobbyist, Howard Marlowe, told NPR that this year has been "one of the driest periods in the 35 years that I've been lobbying." Marlowe said that many committees in Congress don't have much interest in government programs anymore.
"You get more press attention, more cameras, more ink time, whatever it may be, by holding an oversight hearing than you do by holding a legislative hearing on how to fix roads or what to do to improve education," Marlowe continued in his interview with NPR.
Some lobbyists are working in groups, like Emily Holubowich, who works at the head of a group of 3,200 organizations that are fighting to get greater domestic funding. "We cooperate because a rising tide lifts all boats. Then we're competing with one another for those limited resources," she said to Reuters.
Confidence and skepticism fluctuate depending on the lobbyist, but Jim Dyer, an appropriations staffer gone lobbyist, told the news service that decisions won't be announced for a while — at least not until things are somewhat solidified between parties. "If a decision gets out, there'll be five people to preserve it and 10 people to overthrow it," he told Reuters. "You have to be very careful about the information that goes out in the public domain at this time."
More from Wall St. Cheat Sheet: