New Poll: What Do Americans Fear Most?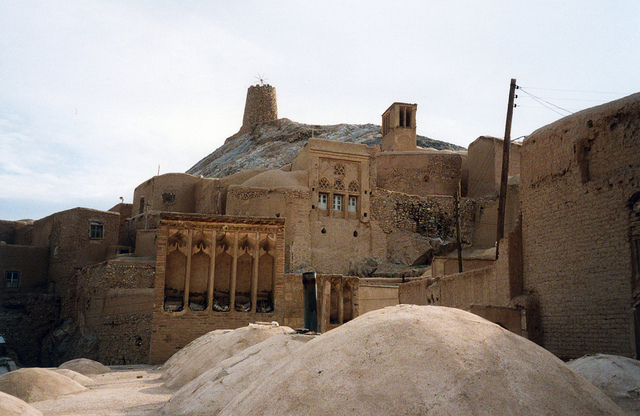 A new set of Pew Research polls shed light on vital topics in U.S. politics, including America's roll in international politics, its step back from foreign intervention, and the public's greatest fears. Looking at America's position of power amongst the rest of the world powers, a greater number of Americans polled believe that the country has decreased in power and its roll is less important than it was ten years ago — 70 percent said that the U.S. is less respected now than it was.
President Barack Obama's foreign policy is also being looked down on, with 56 percent disapproving of his efforts and only 34 percent approving. Fifty-two percent were in favor of America "mind[ing] its own business" when it comes to foreign affairs, letting other countries figure out issues on their own. Explanation for this preference to focus all attention internally was explained most commonly by polled members of the Council of Foreign Relations as being due to war fatigue — a result of Afghanistan and Iraq.
Compared to the 42 percent who pointed to past wars, 28 percent said that external involvement has cost the U.S. economy and its had a deterring effect. In regards to America's relationship with Iran and concerns about its nuclear program, only 33 percent of Americans polled said they believed Iranians were truly going to deal with global concerns. Experts polled on the topic from the Council on Foreign Relations (or, CFR) are slightly less cynical, with 50 percent of the opinion that Iranian leaders would actually deal with international concerns, compared to 44 percent who didn't. Republican members of the public were less likely to take Iranian leaders seriously, at 73 percent compared to 48 percent of Democrats.
The Pew Research Poll also took a look at major concerns that Americans have regarding national security. At the top of the list — same as 2009 — was "Islamic extremist groups like al Qaeda" at 75 percent. Just under that came "cyber-attacks from other countries" at 70 percent, with "Iran's nuclear program" just under that at 68 percent.
The top policy concerns, upon examination, are somewhat different for the general public, compared with CFR members. For the public, protection against terrorism is the top concern, compared to CFR individuals who are most concerned with weapons of mass destruction — 83 percent and 81 percent respectively. In second place for the CFR comes terrorist attacks, and for the general public its the protection of U.S. jobs.
More From Wall St. Cheat Sheet: