Obama and Michelle's Projects Collide: Obesity's Link to Unemployment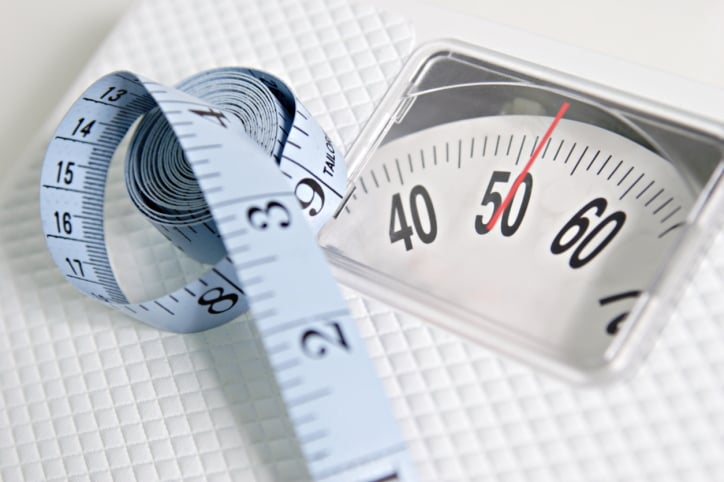 A recent comparison of obesity and weight statistics with unemployment data is drawing some interesting connections — connections that basically necessitate a discussion of President Barack Obama influence on the economy, as well as first lady Michelle Obama's campaign "Let's Move!" and its influence on health and obesity. Looking at a combination of unemployment rates and health stats from Gallup, as well as a collection of numbers from The Washington Post, and the well-known data on the socioeconomic status plays on dietary options and habits, it's clear that there's a strong connection between the two. Republicans among us would probably say there's an irony in Obama's economic policy counteracting all of Mrs. Obama's efforts. Democrats would probably say they're working for a common goal: a healthy and fiscally sound American family.
Either way you lean, the link between the two is interesting. A Gallup poll linked poor health with unemployment, saying that those who are underemployed or out of a job reported considerably worse health. This meant a higher likelihood of obesity — and subsequently, diabetes — was seen in jobless or underemployed populations. Certain age groups appeared to fair worse than others, as 18 to 44 year olds showed a 30 percent higher likelihood for obesity.
On the Gallup physical health and well-being index, working classifications were ordered as you'd expect, with the highest score of 81.4 going to full-time workers, or those who worked part-time by choice. Part-time workers came next at 76.1 on the index, and unemployed but looking took 75.2, just above those simply not in the workforce, at 68.8 on the index. On top of that, those unemployed and underemployed were more likely to have asthma or high blood pressure.
There are a number of viable explanations for much of this data. For example, the prevalence of asthma is possibly connected to the fact that unemployed Americans are considerably more likely to smoke, according to Gallup. Dietary habits can also change with depression, and unsurprisingly, depression is linked to employment data in a significant way as well. "For Americans, being unemployed, being out of the workforce, or working part-time — but wanting full-time work — are the strongest predictor of having depression," said Gallup.
It does note that it's possible that these numbers are a result of those with depression having a more difficult time finding work. David Farrel, 52 and until recently unemployed, attested to the affect joblessness had on his mood and health. He told The Washington Post that after he lost his job, he gained over 50 pounds. "When you're defeated, you get depressed. When you get depressed, most people have a vice. They either smoke or they eat, whatever," said Farrell, noting that for him, it was food. "You can go to the gym, but you just don't feel like it. You don't feel like doing anything." Now that he's begun working again, he says he's worked a lot of the weight back off.
There is also the matter of an inherent difference in socioeconomic health. Lower income groups tend to have less education in preparing affordable but healthy food, and can't afford the expense of more pricey but healthier options, making cheap but unhealthy items easier and faster. Additionally, while exercise is easier to obtain for those who can afford things such as gym membership, physical activity may be less common for lower income groups. According to The Washington Post, some studies show that those who fear unemployment in countries with higher joblessness rates, may put in more hours, and as a result spend more stationary time in their occupations.
In a final cyclical splash of misfortune, being unhealthy or obese can also be a barrier to obtaining certain jobs, such as that of a truck driver. Janie Spielman works with unemployed individuals looking to go into the trucking industry, but says it's difficult when she knows some applicants won't pass the medical evaluation. "You have to be in good health to pass," she said she tells applicants. "I'm not a doctor," she said to The Washington Post, explaining that, "I can't approach someone with their obesity because that's so touch and go." But for many, it rules them out as candidates for a job that is often sought by those struggling to find work.
The political side of this comes in when one examines economic policy. On the one hand, an increase to minimum wages — as Democrats and Obama are pushing — would certainly help families struggling to make ends meet. However, Republicans argue that it could also stunt job growth, at which point those already out of work will struggle. It's also possible that money will flow back into the economy from families with more disposable income.
Ultimately, economic policy becomes more directly linked to health, making some of the efforts to raise awareness about healthy eating and exercise less meaningful for those whose priorities are different. That said, an emphasis on educating a younger generation on health and diet makes sense. By reaching a group that will later better understand affordable and proper ways to eat healthy, a greater percent of the population will be educated and empowered, even if they don't follow that lifestyle. It also reminds a much more sedentary generation of the importance of staying active despite the changes in technology.
More From Wall St. Cheat Sheet:

Follow Anthea Mitchell on Twitter @AntheaWSCS