Obamacare Abortion Coverage Faces Threats From House Republicans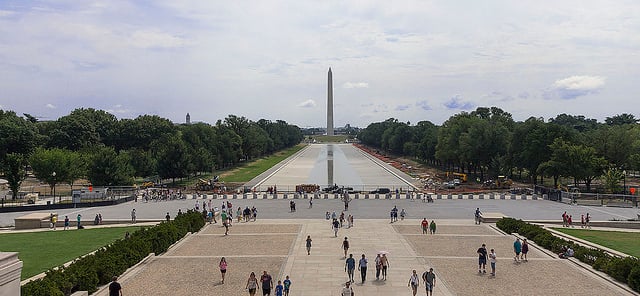 "Here we go again. It's another battle in the war on women," said Democratic Rep. Barbara Lee of California after the House of Representatives on Tuesday voted to impose tighter restrictions on federal payments for abortions. Although the bill stands no chance of being passed by the Democrat-controlled Senate and the White House has already threatened to veto the legislation, the No Taxpayer Funding for Abortion Act has thrust the issue of a woman's right to terminate a pregnancy to the forefront of national debate in 2014, a congressional election year.
With the added focus on women's reproductive health, the legislation also places the spotlight back on the Republican Party's criticisms of the Affordable Care Act. Together, abortion and health care reform are among the most polarizing issues for the nation's already partisan political sphere.
The bill — House Resolution 7, which was introduced by Chris Smith of New Jersey and co-sponsored by more than 170 representatives — passed the House by a vote of 227 to 188, with ballots cast mainly along party lines. Six Democratic representatives voted yes while one Republican voted no.
Abortion and the Affordable Care Act, known colloquially as Obamacare, are issues that consistently unite the GOP and spark fierce debates between the party and Democratic lawmakers. The No Taxpayer Funding for Abortion Act is closely related to both issues. The legislation intends to reinforce existing federal laws like the Hyde Amendment that prohibit government funding of abortion services and make it illegal for individuals to use federal subsidies to purchase insurance plans through the Obamacare exchanges that cover abortion services.
Already, approximately half the states have passed legislation that limits abortion coverage for exchange plans. If the House bill is passed into law, it would not only be applicable in all states but also possibly discourage insurance companies from offering any abortion coverage.
"We are simply ensuring that hardworking Americans who pay taxes and oppose abortion don't see their taxpayer dollars going to fund abortion," Republican Rep. Lynn Jenkins of Kansas, vice chair of the Republican Conference, told Politico. "We've had legislation similar to this bill in place for over three decades."
The Hyde Amendment, which was passed in 1976, was the first major legislative success for the pro-abortion movement following Roe v Wade. While the law restricts federal financing for abortion services except in cases of rape or incest, it must be renewed every year. HR 7 would have codified that law permanently, Republicans say.
"For the first time, the federal government will provide an 'affordability tax credit' to millions of low-income and middle-income individuals and families to help subsidize the purchase of health plans on the exchanges," wrote the Heritage Foundation's Sarah Torre in a January 13 report.
She continued: "By allowing health insurers that sell plans on many state exchanges to cover abortion while remaining eligible for federal subsidies, Obamacare opens new avenues for federal funding of abortion coverage. These federal tax credits could facilitate the purchase of health plans that cover elective abortion for millions of Americans who did not have such coverage previously."
Both parties have employed political rhetoric that defines the question of Obamacare's coverage of abortion services as battle. As Lee's comments show, Democrats have framed GOP opposition to the coverage as a battle against women, a claim Republicans fervently reject.
Instead, the GOP says its stance is in defense of American taxpayers, the majority of whom reportedly do not want "taxpayer funds for abortion," as Republican Bob Goodlatte of Virginia maintained during a House debate. Of course, detractors of the bill have their own rebuttal for that claim.
"This deceptively named 'No Taxpayer Funding for Abortion and Abortion Insurance Full Disclosure Act' is not about unauthorized use of taxpayer dollars," said Rep. Rush Holt of New Jersey. "The purpose of this legislation is to permit the federal government to interfere with a woman's decision to use private dollars on legal health services."
It has not helped that Republican male lawmakers have made questionable — at best — comments about abortion on the campaign trail. As Democratic Rep. Louise M. Slaughter of New York noted, HR 7 passed the House almost exclusively on the votes of Republican men — in particular, all Republicans on the House Judiciary Committee, which approved the bill two weeks ago, are men.
"This has been the problem for a long time: men in blue suits and red ties determining what women should do," Slaughter said to the New York Times.
Some Republicans acknowledge that tackling jobs and problems with the Affordable Care Act would be more valuable. "I've always said that we ought to avoid taking on these hot-button social issues; they don't do us any good," Republican Rep. Charlie Dent of Pennsylvania told the Times.
He voted in favor of imposing tighter restrictions on federal payments for abortions but explained to the publication that some of his fellow GOP lawmakers were so ill-equipped to discuss women's health issues that party leaders have advised them on how to address the issue more appropriately.
The political difficulties of the issue of abortion manifested themselves in both the name of the bill and the timing of the vote. HR 7 was given an unassuming name in hopes the bill would remain uncontroversial, while the vote was held on a day when Washington was preoccupied with President Barack Obama's State of the Union address.
But with 2014 being a congressional election year, both representatives and senators alike know that their voting records and stances on key issues will be under the microscope of American voters.
More From Wall St. Cheat Sheet:
Follow Meghan on Twitter @MFoley_WSCS