Obamacare Enrollment: Surges and Shortcomings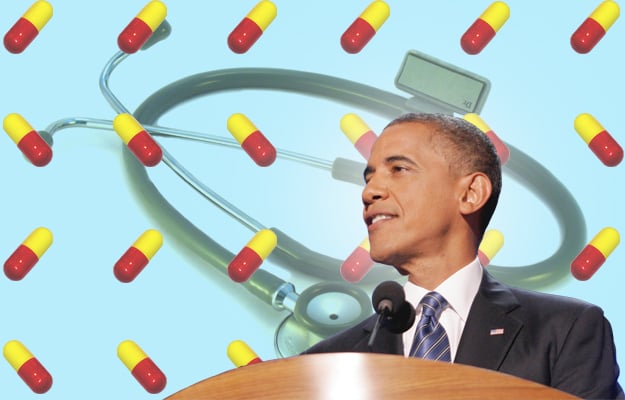 Marketplace enrollments spiked in December, with 1.8 million of the nearly 2.2 million total enrollees selecting a plan in that month alone. The data for October 1 through December 28 was released by the Department of Health and Human Services (or, HHS) on Monday. The information regarded enrollment specifically, not necessarily who has paid. "Americans are finding quality affordable coverage in the Marketplace, and best of all, because coverage began on New Year's Day, the promise and hope of the Affordable Care Act is now a reality," Secretary Sebelius said in the press release.
Sebelius predicted the enrollment surge would continue in 2014. "Our outreach efforts have ramped up, so whether it's through public service announcements, events, our champions or other means, we are doing all we can to find, inform, and enroll those who can benefit from the Marketplace."
The five-fold increase in enrollments took place ahead of the first deadline for coverage. If a person wanted to be covered starting January 1, 2014, the cut off date for selecting a plan was December 23. However, the numbers are still far below administration targets, 7 million in 2014. To meet this goal, just under 5 million people will need to select a plan before March 31.
Larry Levitt, senior vice president at the nonprofit Kaiser Family Foundation, told the Los Angeles Times that behavior at the end of March will mimic what was seen in December. "I would expect enrollment to surge in the second half, particularly in March," Levitt said. Gary Cohen, who oversees the marketplaces at the Centers for Medicare and Medicaid Services was more specific. Predicting that, "More and more young people will sign up." The HHS update included demographic data, and currently, young people (those 18 to 34) comprise only 24 percent of enrollees.
Enrollment was highest for people between the ages of 55 and 64. This group accounted for 33 percent of enrollees. The Silver plans have been the most popular so far, with 60 percent choosing that type of coverage. Bronze level — the most basic plans offered — were selected 20 percent of the time.
States implementing their own exchanges had 956,991 individuals select a plan, and the federal marketplace enrolled 1,196,430 people. The state-based exchanges had more people determined to be eligible for Medicaid, or the Children's Health Insurance Program, 833,389 compared to 751,120 in states without their own exchanges.
The data reveals that a majority of people who have enrolled are going to receive financial assistance from the federal government. Overall, 79 percent will see governmental aid for their healthcare plan. The percentage of those with federal support was always higher than those without in states reporting data.
The anomaly was the District of Columbia. There, only 9 percent will have federal aid, and 91 percent will not. The area also has 4 percent who have signed up for a catastrophic plan; all other states reported between 0 and 2 percent choosing this option. One segment of the D.C. population who are unhappy with their healthcare plan costs are Congressional staffers.
The Congressional Management Foundation conducted a survey of 163 Capitol Hill staffers in November and December, which revealed that 91 percent are worried about upcoming changes to their plans, and 87 percent are worried about costs. "The elimination of staff's traditional healthcare has been a complete disaster. If you wanted a legislative branch run by K Street lobbyists and 25 year-old staffers, Mission Accomplished," one manager said during an opened-ended portion of the survey.
More From Wall St. Cheat Sheet: