Obamacare Medicaid Rollout: Does Cooperation Matter?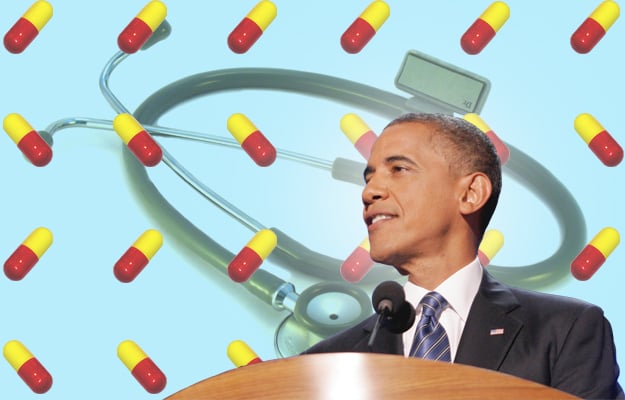 Scholars Strategy Network Director Theda Skocpol has a new analysis out about Medicaid enrollment under Obamacare. Skocpol crunched the data, and says that the states that expanded Medicaid are close to reaching enrollment targets set by the Congressional Budget Office. Skocpol uses data compiled by Charles Gaba to determine how many people have signed up for Medicaid and the Children's Health Insurance Program (or, CHIP). Gaba is collecting data from outlets to create his tables. Skocpol measured Gaba's data against targets and estimates by the Congressional Budget Office, and the Kaiser Medicaid Commission.
She then divided her categories into full supporters — states implementing their own exchanges, and expanding Medicaid–varying levels of support — expanding Medicaid only, for example — and states that have not expanded Medicaid, and did not implement state-based marketplaces. "The best way to track reform is by comparing states acting in good faith to those engaged in delay or obstruction," Skocpol said in the brief.
According to her results, the "Full-Go" states — i.e. those with state-based marketplaces and Medicaid expansion — have hit 42 percent of enrollment projections done by Kaiser, and 37.2 percent of the CBO's projections. The states that did neither, and are what Skocpol calls "Just Say No" states, are at 1.5 percent of their Kaiser projections and 5.6 percent of what the CBO predicted.
What Skocpol does not discuss, is that there is no way of knowing if the people signing up for Medicaid planned to do so absent Obamacare. Reading Skocpol's brief will not inform readers that even in states where Medicaid was expanded, applications decreased — by 4.2 percent — in October and November when compared to the pre-Affordable Care Act averages, as calculated by the Centers for Medicare and Medicaid (or, CMS).
CMS did report that states falling into Skocpol's "Just Say No" category had an even greater decline in applications, 15.2 percent for the October through November period. December enrollment data has not been released yet. Although the decline in applications was greater, the number of individuals determined to be eligible for Medicaid and CHIP was higher. Non-expanding states had a total of 956,750 new determinations compared to 784,261.
Finally, the states that have chosen to expand, and implement their own marketplace on average have lower proportions of their population uninsured. Using Gaba's data, of the fourteen states plus the District of Columbia, the uninsured account for 15 percent or more of the population in four. In the remaining 36 states, 17 have an uninsured population at or above 15 percent of the total.
More From Wall St. Cheat Sheet: