Obamacare Policies: This Man Wants Out and Is Willing to Sue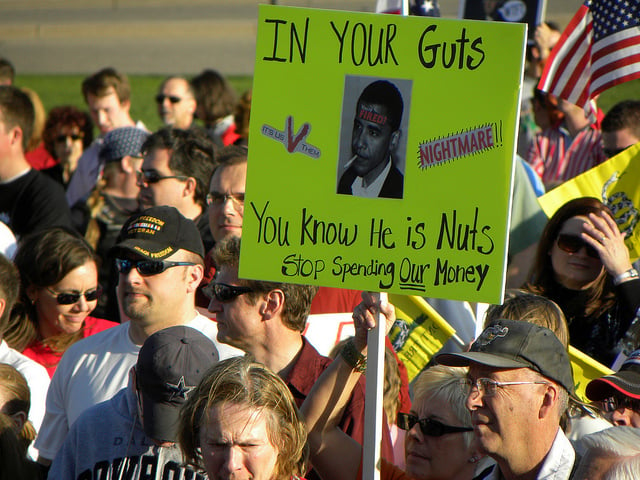 Since March 2013 — when President Barack Obama signed the healthcare reform into law — dozens of legislative attempts to dismantle the Affordable Care Act have been made. Its constitutionality was put before the Supreme Court, and the president's image took a hit after it became apparent that he misrepresented how Obamacare's mandates would affect already-insured Americans. Concerns have been raised that the law drastically increased premiums and worries have circulated that it was poorly formulated, just as complaints have been brought that the law did not go far enough to reform the American healthcare system. But while outrage is nothing new in the short life of the healthcare reform, it seems the current unfolding of Obamacare insurance exchange will not be short on new sources of complaints. Now public anger has combined with legal action.
In what might be a first for the Affordable Care Act, the health insurer Humana (NYSE:HUM) has been sued by a policyholder, Daniel Doyle of Missouri, who claimed the company raised his premium — and that of other customers — and then failed to respond to requests to cancel their policies. He alleges that move was aimed at increasing company revenue, according to a report in Bloomberg.
While campaigning for the health care reform, Obama made a very clear pledge: "If you like your current health insurance plan you can keep it. Period."  But in October, following the launch of the individual insurance exchanges, insurers began to send out cancellation notices for those policies that did comply with the essential benefits — like mental health and maternity care — required by the Affordable Care Act.
During the years that separated the passage of the Affordable Care Act in 2010 and the implementation of its cornerstone provision — the online insurance marketplaces — many healthcare experts cautioned that the president's promise could not be upheld for everyone who already had insurance policies bought in the private insurance market. After all, the Affordable Care Act does not include any provisions to prevent insurance companies from deciding not to offer certain insurance products. Now that millions of individuals have been informed their policies will be terminated at the end of the year, Obamacare detractors have evidence that the president over-simplified and over-generalized when he made that promise.
As originally written, the healthcare reform law stated that policies in effect as of March 23, 2010 — the day the Affordable Care Act was signed into law — would be "grandfathered," meaning consumers would be allowed to keep those policies even if they do not provide the ten mandatory benefits that all health insurance plans are required by the Affordable Care Act to provide. However, regulations later written by the Department of Health and Human Services narrowed that provision; as Health and Human Services Secretary Kathleen Sebelius wrote in a in a June 14, 2010, blog post announcing new healthcare regulations, if any part of a policy was significantly changed since that date — including, the deductible, co-pay, or benefits — the policy would not be grandfathered.
The reasoning being that the Affordable Care Act was designed to eliminate "substandard policies that don't provide minimum services," as White House Press Secretary Jay Carney explained after the policy cancellations began to make news. He then added that the "80-plus percent" of Americans with employer-sponsored insurance or covered by government programs will be unaffected.
For many individuals, premiums have increased because new prices reflect insurers' estimates of the cost of offering the new benefits to people. For plans to meet regulations they must not only offer those ten essential services, but eliminate surcharges based on health status and limit premium variations based on age. Those changes mean higher costs for insurers, although the $10-billion reinsurance pool was meant to insult insurance costs from the shock of offering coverage to those previously uninsured customers or those who were previously enrolled in high risk plans. Beyond these general changes, how much premiums will increase in comparison to current rates depends on many factors: the age of the individual, preexisting conditions, income, family size, market competition, and state of residence.
Doyle was one of the many Americans whose insurance premium rose in comparison to his previous rate. After he was informed by Humana of this increase last August, he sought to cancel the policy, according to Bloomberg's report. When the insurer refused, Doyle decided to pursue legal action. His lawyer, Erik Dirks, told the publication that he believes the January 21 complaint is the first of its kind.
Instead of allowing policyholders to cancel, "Humana continued to take automatic deductions from policyholders' accounts and/or social security checks and/or Humana invoiced policyholders for alleged 'past due' premiums," read the complaint, which has been filed in federal court and obtained by Bloomberg. Doyle is attempting to represent Humana policyholders in 22 states who were unable to cancel their insurance policies. He is also seeking a court order that states the insurer's practices violated consumer protection laws and forces the company to discourage profit it made from refusing to cancel.
More From Wall St. Cheat Sheet:
Follow Meghan on Twitter @MFoley_WSCS