Obama's Foreign Policy: America Can't Make the World a Perfect Place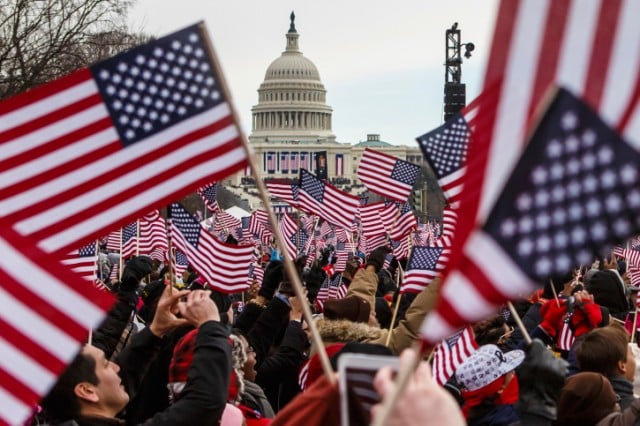 Nearly twelve and a half years have passed since United States forces invaded Afghanistan in the wake of the September 11, 2001 terrorist attacks. Combat operations dragged on much longer than many Americans expected; cost much more than the Bush administration projected; and, the long years of conflict left 2,184 U.S. casualties and 19,000 soldiers wounded. During President Barack Obama's presidency, Afghanistan took on the lamentable designation as the longest war in United States history. While it was a war not started by his administration, Afghanistan never was able to become the symbol that Obama hoped it would be as a presidential candidate in 2008. His rhetoric during that campaign promised a decisive change in policy that would clean up the mess created by his predecessor and allow America to regain its prestige in the world. But the president's foreign policy agenda has made only modest steps toward those goals, leaving Obama open to criticism.
Indeed, the war in Afghanistan has entered its final days. Obama, now in the sixth year of his presidency, announced in a Tuesday speech, made from the White House Rose Garden, that U.S. combat troops would be completely out of Afghanistan by 2016 — just before he leaves office. By the end of this year, U.S. presence in the country will have been reduced from the 32,800 troops now stationed there to 9,800, and the combat mission will effectively be over. That may not be enough to satisfy the president's critics, who will point to the promise to have all troops out of Afghanistan by the end of this year that he made during the 2012 presidential campaign. But, while the end may be slowly approaching, Afghanistan has not developed into a strong pillar of what was to be Obama's unique approach to foreign policy, largely because of the immensity the ongoing conflict presented.
"I think Americans have learned that it's harder to end wars than it is to begin them," Obama said. That statement is easy to read as an acknowledgment that changing the role of the United States in global affairs has been, and will be, no easy task. However, it was more an acknowledgement that recent wars are not decisively ended "through signing ceremonies." From that point, he built an argument for why the United States should leave a much smaller footprint on its foreign entanglements. "Decisive blows against our adversaries are necessary," but so too are "transitions to elected governments" and the creation of security forces able to "take the lead and ultimately full responsibility," he noted. That will allow the United States to "secure our interests and help give the Afghans a chance, an opportunity to seek a long, overdue, and hard-earned peace." But, at the same time, he said the American people must recognize that Afghanistan will not be a perfect place, and it is not America's responsibility to make it one."
Achieving a balance between the need to protect U.S. interests and the responsibility of the Afghan government to decide its country's future ushers in a "new chapter in American foreign policy," according to Obama. With troops home, the United States will be able "to redirect some of the resources saved by ending these wars to respond more nimbly to the changing threat of terrorism, while addressing a broader set of priorities around the globe."
With a timeline set for ending the war, the president has provided a new vantage point from which to analyze not only his competency on foreign affairs issues but also to consider how the role of the United States in world affairs has changed. Obama's statement on Afghanistan also served as backdrop for his Wednesday commencement speech at West Point, where he argued in favor of a limited foreign policy agenda for his final years in office.
He did tell cadets graduating from the United States Military Academy that, "America must always lead on the world stage." But the military cannot "be the only — or even primary — component of our leadership in every instance," Obama added. "Just because we have the best hammer does not mean that every problem is a nail." Those words both solidified what he suggested in his Tuesday statement on Afghanistan and reiterated the themes that have been running throughout his presidency. The doctrine he fleshed out calls for the United States to focus on using soft-power diplomacy and fighting terrorism through international partnerships. Essentially, his intention is to establish middle way between American interventionism of the past decades and a growing tendency toward isolationism. Following a middle way, the United States will eschew unilateral military force, unless its "people are threatened, its livelihood is at stake or allies are in danger." As a result, the threshold for military action will be higher, he added.
But such a plan will undoubtedly draw additional criticism, especially given the setbacks in resolving both Syrian and Ukrainian conflicts. He also spoke to his critics, who believe the president has failed translate his rhetoric into effective policy or simply disagree with his goals entirely. Obama said that those "suggest that America is in decline, or has seen its global leadership slip away — are either misreading history or engaged in partisan politics."
Foreign policy has not been a strong point of his administration. Republicans have long characterized Obama as too weak in asserting American power abroad. President Barack Obama has been called the weakest of the American post-World War II presidents by his critics. "Even the in-over-his-head Jimmy Carter was more of a factor in foreign affairs than Barack Obama," wrote Forbes Editor-in-Chief Steve Forbes in the publication's ranking of the world's most powerful people, in which the U.S. president placed second. Of course, the rankings are entirely subjective, but the fact that Russian President Vladimir Putin out-positioned Obama for the number one spot says a good deal about how the two leaders are perceived by their constituents and by the international community, and about how they use their power. If his approval rating is any indication, Americans increasingly disapprove of how Obama handles of both domestic and foreign problems.
Americans once saw the president's stance on global issues as a political asset and rated him highly on foreign policy issues. In general, they were about as likely to endorse his approach as to disapprove, meaning that until recently, foreign policy has not hurt his second term approval ratings. However, a late March poll conducted by The Associated Press registered the lowest level of support on foreign policy of his presidency, with just 40 percent of Americans approving of his international relations decisions.
As the Forbes ranking made clear, Obama has shown himself to generally be uncomfortable using the power at his disposal. But, by and large, Obama has chosen to be weak internationally, as the publication noted, and until now, that stance has been popular. In a sense it can be argued, as did Forbes' editor-in-chief, that Obama is deliberately attempting to reduce the country's global footprint because he "believes the U.S. has been a malignant force in the world." That mindset has been termed the Obama doctrine. It is also equally true that after fighting two deeply unpopular land wars in Afghanistan and Iraq and slogging through the worst economic crisis since the Great Depression, Obama expressed the view of millions of Americans when he said in 2011 that it was "time to focus on nation-building here at home."
But Obama's early foreign policy successes — namely, the capture of Osama bin Laden — have worn out. The president has been forced to defend his international record. During a tour of Asia last month, as the Ukrainian crisis deepened and pro-Russian separatists grew increasingly aggressive, he took an initial step in defining his foreign policy goals. Citing his visit to the region as an example, Obama claimed that the United States' ties with its allies are now stronger than when he took office and the administration has been focusing on not rushing to judgement, thereby "avoiding errors." That thinking will keep U.S. troops "in reserve for when we absolutely need them," he said, and critics who argue the United States is not using enough force "haven't learned the lesson of the last decade" during which the long wars in Iraq and Afghanistan took a toll on U.S. forces and its budget. "That may not always be sexy," he concluded, "but it avoids errors. You hit singles, you hit doubles; every once in a while we may be able to hit a home run."
"Why is it that everyone is so eager to use military force?" Obama asked in that speech. "After we have just gone through a decade of war at enormous costs to our troops and our budget? And what is it exactly that these critics would have been accomplished?"
Accomplishments are just what many lawmakers and foreign policy experts are worried Obama's rapid reduction of troops in Afghanistan will put in jeopardy. Even supporters of the president expressed concern that his exit timetable would not preserve the security gains made in the past decade. "Time will tell whether we can meet that standard at this pace," Michèle A. Flournoy, who served as the under secretary of defense for policy during Obama's first term, told The New York Times.
More broadly, earlier this year, former Defense Secretary Robert Gates offered a harsh assessment of Obama's leadership and expressed doubt regarding the president's commitment to the Afghanistan war. Obama "doesn't believe in his own strategy, and doesn't consider the war to be his. For him, it's all about getting out," Gates wrote. That being said, the former cabinet member admitted that he believed Obama made the right decisions with his main Afghanistan policies — like the final surge of troops aimed at stabilizing the country before the U.S. withdrawal.
More From Wall St. Cheat Sheet:
Follow Meghan on Twitter @MFoley_WSCS