Obama's Open Government: Not So Transparent After All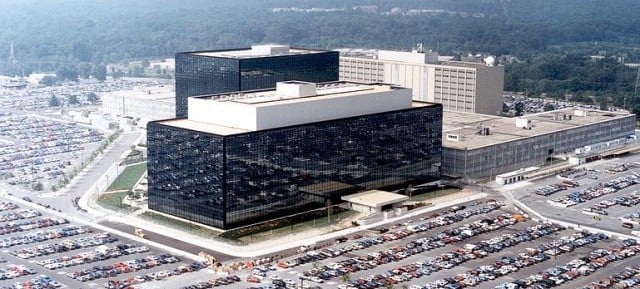 The Obama administration and the National Security Agency have been under close scrutiny, weathering a storm of criticism over the course of the Snowden leak, failing to create, as Obama promised, "[an] unprecedented level of openness in Government." Now, the Associated Press reports that it's been a year of information that the administration has chosen not to reveal, rather than openness and transparency as promised.
The government has reportedly used national security as a reason to block information requests a record number of 8,496 times, increased by 57 percent from the year before, and twice the President's first year when it was used 3,658 times. Mostly, it was used by the NSA and the CIA with the Agriculture Department's Farm Service Agency doing so six times, the Environmental Protection Agency twice, and the National Park Service once.
According to a Gallup poll, American's in general show much higher disapproval than approval for the federal government surveillance program, as leaked by Edward Snowden, with 53 perent disapproving and only 37 percent approving. This is significant because it's indicative of the year and its reflection on the security agencies' subsequent reputation as a whole. For those who were not concerned about the program, they are probably much less likely t0 have seen an increase in disapproval overall following its release. There's a partisan split to Gallup's findings, with Democrats the only ones to show a higher approval percentage, 49 percent compared to the 40 percent disapproval. Both independents and Republicans had nearly twice as many disapproving, with 34 to 56 percent and 32 to 63 percent, respectively.
"I'm concerned the growing trend toward relying upon FOIA exemptions to withhold large swaths of government information is hindering the public's right to know. It becomes too much of a temptation. If you screw up in government, just mark it 'top secret,'" said Senator Patrick Leahy (D-Vt.) to the Associated Press.
"Over the past five years, federal agencies have worked aggressively to improve their responsiveness to FOIA requests, applying a presumption of openness and making it a priority to respond quickly," said White House spokesman Eric Shultz to the Associated Press, which reports that citizens, journalists, businesses, and others made 704,394 information requests last year, an 8 percent increase that yielded 36 percent censored or denied responses. Of the cases, 196,034 resulted in claims that the information was lost, payment was refused by the requester, or the government deigned the request inappropriate. According to the Associated Press, the government's FOIA reaction is seen as a measure for government transparency and openness, meaning that this past year hasn't gone terribly well, or at least, hasn't shown the promised improvements.
"The public is frustrated and unhappy with the pace of responses and the amount of information provided. There's a common reaction for anybody who has any experience with it that it doesn't function well," said Senator Richard Blumenthal (D-Conn.), according to the Associated Press.
More From Wall St. Cheat Sheet:
Follow Anthea Mitchell on Twitter @AntheaWSCS