Obama's Replacement: Should Voters Even Consider Rand Paul or Biden?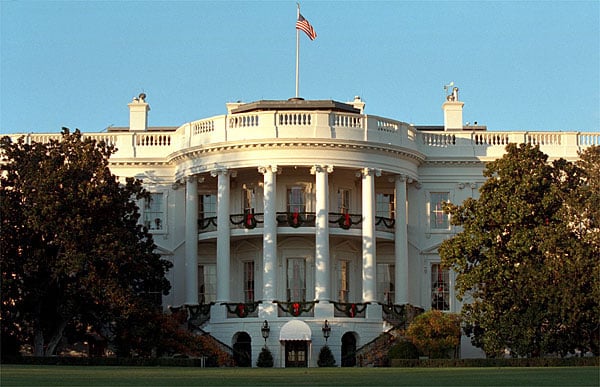 As the eight years of Barack Obama's presidency come to an end in 2016, the United States will began a transition into a new era. Already, possible candidates are preparing themselves for presidential bids, although some contenders have been more explicit than others about their intentions to run for the country's highest office. Sure, more than two years separate U.S. voters from the next presidential election, but possible Republican and Democratic nominees are under the scrutiny of the American public. A number of potential candidates have perhaps damaged their chances at becoming the forty-fifth president of the United States through political scandals; a number of potential candidates face concerns that they do not have enough foreign policy experience to lead the country; some possible candidates may have to adjust their policy positions to appeal to enough voters to be elected; and some have been accused of unfairly benefiting from their political connections.
Possible 2016 candidates include former New York Senator and Secretary of State Hillary Clinton, Sen. Elizabeth Warren (D-Mass.), Vice President Joe Biden, New Jersey Gov. Chris Christie, Sen. Rand Paul (R-Ky.), Sen. Marco Rubio (R-Fla.), and Rep. Paul Ryan (R-Wisc.). While the main question for analysts and voters alike is who will run, it is a worthwhile pursuit to examine the number of challenges facing each potential candidate.
Here's a look at the challenges facing the possible contenders.
Democrat Joe Biden

Age: 73 at the time of the 2016 presidential election
Currently Vice President of the United States, January 2009 — present
Previous Office Held: Senator from Delaware, January 1973 — January 2009
Key Quote:
Back in 2007, before Obama became the Democratic party's presidential nominee, Biden said, referring to the then Illinois senator, "You got the first mainstream African-American who is articulate and bright and clean and a nice-looking guy… I mean, that's a storybook, man." And Biden has not lost his penchant for speaking without fully thinking through his words, or his tendency to be overly confident. "I spent — I've been there 17 times now. I go about every two months — three months. I know every one of the major players in all of the segments of that society. It's impressed me. I've been impressed how they have been deciding to use the political process rather than guns to settle their differences," said Biden ahead of the late 2011 withdrawal of U.S. troops from Iraq, a move that the right has criticized, as it allowed for the Islamic State to gain power. In a Wednesday speech, Biden said the United States will follow Islamic State militants "to the gates of Hell."
Joe Biden has a habit of saying more than he should during public appearances. He may be loquacious and gregarious by nature, but when he abandons his prepared comments, the results are tongue twisters, errors, and the occasional verbal gaffe. As political analyst Mark Halperin has noted, Biden shows "a persistent tendency to say silly, offensive, and off-putting things," while the The New York Times wrote in 2008 that the then Democratic vice presidential nominee's "weak filters make him capable of blurting out pretty much anything." That quality has endeared him to a number of voters, to whom his habit of shredding a script he spent hours laboriously writing humanizes him. And his gaffes and accidental self-revelations have served to create quite a mythology about the vice president, a mythology that includes the Onion's fake story about a shirtless and tattooed Biden washing his 1981 Trans Am in the White House driveway while drinking a beer.
Challenges:
A July survey found that only 38 percent of all adult voters held favorable opinions of him, a significantly smaller share than the the 55 percent that held positive views of Hillary Clinton. And his poor rating has little to do with low visibility; eighty percent of voters polled claimed to be familiar enough with Biden to form an opinion. By comparison, 91 percent of voters are familiar enough to hold an opinion of Clinton, who is arguably in a stronger position than she was before the 2008 presidential election. In fact, rumors even circulated that Obama wanted to drop Biden in favor of Clinton in 2012.
Biden's net favorability rating has dropped since February, and that prompts a question: has his tenure as vice president given Americans any more confidence in his abilities as a politician or a leader. Political columnist Charles Krauthammer explained Monday on Fox New's "Special Report with Bret Baier" that Biden's record proves he is not a serious contender for the Democratic presidential nomination. Not only is the current vice president more a "genial uncle" than a "serious president candidate" to Krauthammer, but Biden — who was the "guy in charge in in Iraq" after the country's election in 2010 — allowed the government to end "up effectively being run by a narrow sectarian coalition where the balance of power is held by the relatively small (12 percent) Iranian-client Sadr faction." Krauthammer termed that a utter failure in a November 2011 piece for The Washington Post, a position he reiterated to Fox News. "It was his job, his one job," Krauthammer said of Biden's Iraq responsibilities. "He doesn't have a good record." And then there is the fact that Senate Majority Leader Harry Reid has pushed Biden out of the budget process in which he once played a major role.
Back in December 2012, The Atlantic even termed him the greatest vice president in history, thanks to the role he played in the fiscal cliff negotiations and his ability to insinuate "himself into the White House, while seeming hardly to try."
Currently, Biden is traveling the country, attending exclusive fundraisers and donor events for Democratic representatives up for reelection. While the vice president's office has been hesitant to call these events fundraisers, many of which have not been logged on his schedule, the volume of the more than two dozen appearances shows how much of a draw Biden is for core members of the Democratic Party. The visits also keep him in contact with the party as he keeps a presidential run under consideration. And as The Washington Post's Al Kamen noted, discussing a conference call with the hundreds of members of his former Senate, vice presidential and campaign staffs, "it only makes sense for Biden, who's run for president twice before, to do so some preliminary work now."
Biden himself has not committed to a 2016 run, but he has said that whether Hillary Clinton "runs or not will not affect" his decision. Sources close to the vice president told Politico's Glenn Thrush that "it wouldn't be a surprise if he jumped [into the race] at the last minute …" Thrush himself postulated that "Biden simply isn't ready to quit. It's not clear he even knows how. He's a comeback addict, a restless striver who believes that anyone who isn't climbing is falling."
Republican Rand Paul

Age: 54 at the time of the 2016 presidential election
Current Office: Junior Senator from Kentucky, assumed office January 3, 2011
Previous Occupation: Ophthalmologist
Key Quote:
"If I were president, I would call a joint session of Congress," Paul told the Associated Press in an emailed comment. "I would lay out the reasoning of why [the Islamic State] is a threat to our national security and seek congressional authorization to destroy ISIS militarily." His solution stands in sharp relief with Obama's acknowledgement at a Thursday press conference that "we don't have a strategy yet" for how to neutralize the threat of the Islamic State militants who still control large tracts of land in Iraq and Syria. To Republican lawmakers, the president's lack of strategy symbolizes his what the GOP sees as a long standing habit of uncertainty at the global stage. At a Friday gathering of influential conservatives, Paul told AP reporters that Obama's lack of leadership was evidence he had been in the White House too long. Meanwhile, another possible GOP presidential contender, Texas Governor Rick Perry said, "the deepening chaos in Iraq, Syria, Gaza, and Ukraine is all the clear and compelling evidence the world needs of a president one step behind, lurching from crisis to crisis, always playing catch up."
And Paul's words are the most hawkish statement any potential 2016 presidential candidate, either Republican or Democrat, has made thus far. Traditionally, Paul has expressed a preference for a smaller international footprint, with his foreign policy tendencies leaning toward the isolationist.
Challenge:
Gallup's July survey of adult voters found that Paul had a net favorability rating of 47 percent, just below top pick, former Governor of Arkansas Mike Huckabee.
Rand Paul, the junior senator from Kentucky, is a unique Republican; his multi-dimensional views appeal to American voters who find the choice between two, increasingly unpopular, factions unappealing. Sure, the more left-leaning portion of the Democratic electorate find his libertarian preference for small government unacceptable and they might worry about his positions on social issues like abortion. His support of isolationist policies earned him criticism from Republican party heavyweights. It has also been argued that his support of fiscal reform will drag down any run for president. But still, his critique of the National Security Agency's surveillance program received rousing support from a young audience in Berkeley in early March, showing Paul's ability to appeal to a wider range of voters than most of his Republican colleagues.
Some critics say the political contradictions in his ideology mean Paul has no change of being president, and that assessment is by no means woefully incorrect. Yet, many voters do find attractive a politician who both criticizes the federal government's surveillance apparatus and its use of drones on American citizens and wants to balance the budget; who supports the First Amendment and the Fourth Amendment as well as the First and Tenth Amendments; who acknowledges his religious beliefs while arguing that the GOP "in order to get bigger, will have to agree to disagree on social issues"; and who believes the federal government should not prohibit gay marriage or the use of marijuana. But Paul is not quite the longshot presidential candidate he once was. He has not official declared his intention to run for the Republican presidential nomination in 2016. But his actions speak loudly to both voters and the Democratic national convention.
Still, Paul's seeming switch on U.S. policy in Iraq could dent his image as a lawmaker who will take and keep politically unpopular positions. In the past he has argued the United States could not defeat the Islamic State without becoming "Iran's air force," claimed that the United States has no national security interest in Iraq and Syria, said American internationalism allowed for the rise of the Islamic State, and called out Hillary Clinton for being too hawkish. Some would call the change in Paul's views on Iraq evidence that the senator is making himself a more viable candidate for an eventual race against Clinton. However, his supporters, argue his comments to the AP were more nuanced than a simple reversal in position. The argument is that the important part of his statement is his support for a decision-making process that involves Congress and his entire statement is precluded on the fact that President Obama will eventually do something militarily to address the situation. After all, Paul noted at the end of a August 27 opinion piece in The Wall Street Journal that "the Islamic State represents a threat that should be taken seriously. But we should also recall how recent foreign-policy decisions have helped these extremists so that we don't make the same mistake of potentially aiding our enemies again."
On August 14, Quinnipiac University asked Americans: If the election for president were being held today, and the candidates were Democrat Hillary Clinton and Republican Chris Christie, for whom would you vote?
Democrat Hillary Clinton
Age: 69 at the time of the 2016 presidential election
Previously held offices: U.S. Senator from New York, January 3, 2001 — January 21, 2009; 67th Secretary of State, January 21, 2009 — February 1, 2013
Key Quote:
"Great nations need organizing principles, and 'Don't do stupid stuff' is not an organizing principle," Hillary Clinton told the Atlantic's Jeffrey Goldberg in a recent interview. And the Obama administration's "failure to help build up a credible fighting force of the people who were the originators of the protests against [Syrian President Bashar al- Assad] — there were Islamists, there were secularists, there was everything in the middle — the failure to do that left a big vacuum, which the jihadists have now filled."
Clinton's critique of the president's foreign policy maxim of "don't do stupid stuff" is a clear effort to illustrate how her administration would differ from that of Obama. So-called professional Clinton watchers told Goldberg to expect the former secretary of state to begin distancing herself from the policies of Obama — the increasingly unpopular president she ran against in 2008 and served under in the Department of State. And while she has since claimed her comments were not meant as an attack, Clinton's and Obama's different approaches to foreign policy are now on full display.
Throughout his second term, Americans have graded President Obama's treatment of economic issues and foreign policy poorly. His overall job approval rating of 44 percent is not the lowest measured for any second-term president, but it is close. By comparison, just 35 percent of Americans approve of how he has handled the economy and 36 percent approve of his foreign policy. With the Middle East proving to be, once again, a source of crisis, it especially important for presidential hopefuls to not only have a clearly expressed plan for handling the Syrian Civil War, the rise of the Islamic State of Iraq and Syria, and the ongoing conflict between Hamas and Israel.
Challenge:
Clinton is the only first lady ever to run for public office, and even though she has served as first lady, a senator, and secretary of state, a Gallup poll showed that 6 percent American voters chose her lack of qualifications as the "most negative thing about a Hillary Clinton presidency." Of course, survey respondents often cannot distinguish between their perceptions of a candidate's personality traits and the candidate's qualifications, and so any assessments of Clinton's qualifications could be tainted. That same survey also showed that 4 percent of Americans do not want a female president, a small but yet concerning statistic, especially considering that the Gallup poll limited respondents to only one choice, meaning other voters may consider that a secondary concern.
However, that percentage of Americans who have Clinton fatigue is diminishing. After Bill Clinton's eight years in the White House and her tenure in the Senate, a great number of Americans felt the Clintons had been in power long enough — a phenomenon known as Clinton fatigue. In the most recent Gallup poll, fears that "Bill Clinton would be back in White House" and that "Clinton scandals, baggage" would continue to color American political life were only named as a primary concern by a combined 5 percent of respondents.
According to Ezra Klein, editor-in-chief of the online news outlet Vox, her primary weakness of a candidate is that "she is more hawkish than the post-Iraq Democratic Party. … She sounds like a Democrat from 2002 rather than 2014." But for now, Hillary Clinton is the clear frontrunner for the Democratic party's nomination, although it is still expected that several Democrats challengers will emerge.
It is true that she has made no formal announcement to run, nor even let slip a mention that she was considering a second run, but some, including Goldberg himself, took Clinton's interview as an indication that she had decided to seek the Democratic nomination. After Clinton commented on how United States contained the spread of communism, drawing a parallel for how the country should seek to halt the spread of radical Islam, Goldberg noted parenthetically: "This was one of those moments, by the way, when I was absolutely sure I wasn't listening to President Obama, who is loath to discuss the threat of Islamist terrorism in such a sweeping manner."
Republican Chris Christie
Age: 54 at the time of the 2016 presidential election
Current office: Second-term Governor of New Jersey
Previously held office: United States Attorney for New Jersey, January 17, 2002 – December 1, 2008
Key Quote:
"What the hell are we paying you for?" Christie asked rhetorically of Obama during a 2011 speech before the Conservative Political Action Conference, accusing the president of acting as a bystander in the failed congressional debt reduction negotiations.
Challenges:
In order to even be considered as a possible contender for the Republican party's nomination in 2016, Chris Christie has to clear his name. The apparently vindictive lane closure on the George Washington Bridge — orchestrated by members of his staff without the governor's knowledge, according to him — left Christie's reputation destroyed and forced the one-time Republican presidential favorite into weeks of self-depreciating apologies. While he has since made an effort to reassert himself as the Republican standard-bearer and the best candidate to recapture the presidency for the GOP, even seven months after the Bridge Gate scandal broke, his approval ratings have yet to recover. According to a new Quinnipiac University poll, 49 percent of voters rate him positively and 47 disapprove of his job performance. However, unsurprisingly, Republicans are much more likely to give him favorable ratings; he earned an 86-percent approval rating from those voters.
But even if Christie can overcome that stigma, he will still face the challenges that plague any governor looking to become president. Voters have to be confident he can be as effective a leader at the national stage as he was, excluding Bridge Gate, at the state level; while he may have strong domestic policy experience, has not developed expertise in national security issues, for example. When Obama ran for president in 2008, his lack of skill in the international arena concerned Republican voters. And Christie will need a signature campaign platform to distinguish himself from other Republican lawmakers who have had more favorable impacts on job creation and economic growth.
Christie's appeal is in part derived from his centrist politics, in part from ability to relate to ordinary voters, and in part from his vocal support of bipartisanship. Despite the fact that Democrats outnumber Republicans by over 700,000 in the state of New Jersey, Christie prevailed in his reelection bid by winning the majority of the votes of women and Hispanics as well as attracting a number of younger voters and blacks — key demographic groups to whom the GOP has trouble attracting.
Christie won a second term as governor of a heavily-Democratic leaning state by being pragmatic, self-assured, and critical of both the Democrats and his own party. Of course, bipartisanship alone will not get Christie the GOP nomination, he will also need to develop a concrete and conservative agenda.
More From Politics Cheat Sheet:
Follow Meghan on Twitter @MFoley_WSCS