Olympic Concerns: Security, Surveillance, and LGBT Reception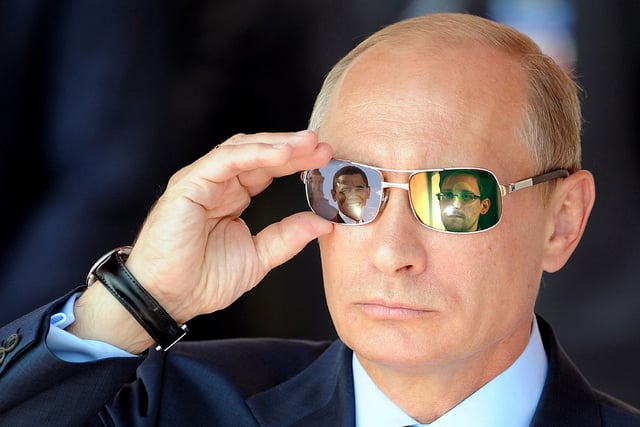 With the Winter Olympics just over two weeks away, most international attention has been focused on the security of Sochi, Russia, the planned  location for the Olympics. The so-called "black widow" suicide bomber threats — three suspected women still being sought by Russian authorities — continue to be a concern, as do other extremists groups and members threatening the events.
There are two new items to add to the list of 2014 Winter Olympic concerns. One may be a direct result of the measures being put in place to prevent terrorist attacks — the increase in security has some questioning the privacy of those in attendance at the events. Agenturu.ru, a Russian based community of journalists that monitors international spying and intelligence, released a report listing concerns regarding the Olympic surveillance to be set up in Sochi. The report notes that Russia's main communications monitoring system — SORM — has seen changes recently that would allow the program to "capture telephone and mobile phone communications," while a secondary aspect "intercepts Internet traffic, and SoRM-3 collects information from all forms of communication, providing long-term storage of all information and data on subscribers, including actual recordings and locations."
The Civil Liberties, Justice, and Home Affairs Committee of European Parliament, also known as LIBE, made an inquiry into "Electronic Mass Surveillance of EU Citizens" on it's Wednesday agenda in order to "exchange of views on the Russian communications interception practices" — specifically SORM.
The United States Bureau of Consular Affairs noted possible personal privacy issues in its notice to citizens headed for the Olympic and Paralympic Games in Russia. "Travelers should be aware that Russian Federal law permits the monitoring, retention, and analysis of all data that traverses Russian communication networks, including internet browsing, e-mail messages, telephone calls, and fax transmissions," reads the privacy note.
The U.S. traveler's information also cautions American citizens on the third major item of concern for the 2014 Winter Olympics — LGBT rights. The Russian State Duma has passed somewhat loosely worded legislation outlawing the "propaganda of nontraditional sexual relations" to minors, according to the release, preventing public encouragement of LGBT rights and equality. This translates to some hefty fines of up to $3,100, up to fourteen days in jail, or deportation — all of which could be brought upon both Russians and foreigners.
"The U.S. calls on Russia to uphold its international commitments regarding freedom of assembly and association and freedom of expression, now and in the future," reads the State Department's notice. OutSport Toronto, an LGBT sports and recreation group based in Toronto, Canada, released its own statement on the the Olympic Games and Russia's stance on LGBT rights. "The Russian legislation 'censoring LGBT propoganda to minors' and the serious anti-LGBT backlash it has created is of paramount concern," reads the statement. It also noted the heavy influence all those involved in the Olympic games have on global views, calling them "role models to the world."
"OutSports Toronto encourages all those involved in the Olympics — including the year's host, the Russian Federation — to honour the Olympic Charter by using their collective powers and influence to oppose discrimination, hatred, and violence against all, including lesbian, gay, bisexual, and transgendered people."
More From Wall St. Cheat Sheet: