Review Finds Secret Service Lacking Leadership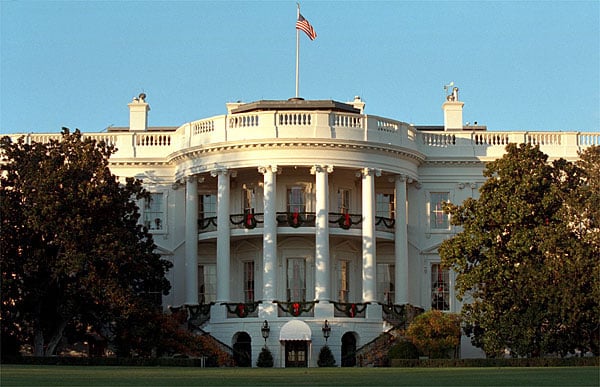 Many stories have cropped up as of late that show a certain laxity in the Secret Service — including a person jumping the fence and sneaking into the White House  — leading to the creation of a panel to review the agency and make recommendations for the next director of the Secret Service. After meeting with 50 employees and 120 representatives and leaders from other agencies, the panel returned with a review that found a lack of strong leadership.
A need for leadership
"The problems exposed by recent events go deeper than a new fence can fix,'' the report said. "We believe that at this time in the agency's history, the need for Service experience is outweighed by what the Service needs today: dynamic leadership that can move the Service forward into a new era and drive change in the organization.''
Director Julia Pierson resigned in late September after an armed private security guard was allowed onto an elevator with President Barack Obama. Former head of Obama's security detail Joseph Clancy returned from retirement to be interim director.
The report suggested a director from outside the agency, instead of promoting from within, saying that agency is too insular. The new director, the panel writes, needs to be "removed from organizational traditions and personal relationships" so he or she can perform a thorough assessment of what the Secret Service needs. "From agents to officers to supervisors, we heard a common desire: More resources would help, but what we really need is leadership," the report said.
Stretched too thin
The agency "is stretched to and, in many cases, beyond its limits." The report recommends that the Secret Service hire 85 agents and 200 uniformed officers to sufficiently do the job required.
The panel also called for a new fence for the White House, recommending that the 7.5-foot fence be at least four or five feet taller and without horizontal bars that make for easy hand and footholds for climbing.
Homeland Security Secretary Jeh Johnson said in a statement that the panel's evaluation was "astute, thorough and fair."
"In fact, some of the panel's recommendations are similar to others made in past agency reviews, many of which were never implemented," he said. "This time must be different."
The eight-page executive summary of the report was created by experts appointed by the Department of Homeland Security: Tom Perrelli, a former associate attorney general; Mark Filip, a former deputy attorney general; Danielle Gray, a former cabinet affairs secretary; and Joseph Hagin, the former White House deputy chief of staff for operations.
More from Politics Cheat Sheet: