Schumer Steps Up to the Immigration Reform Plate, Strikes Out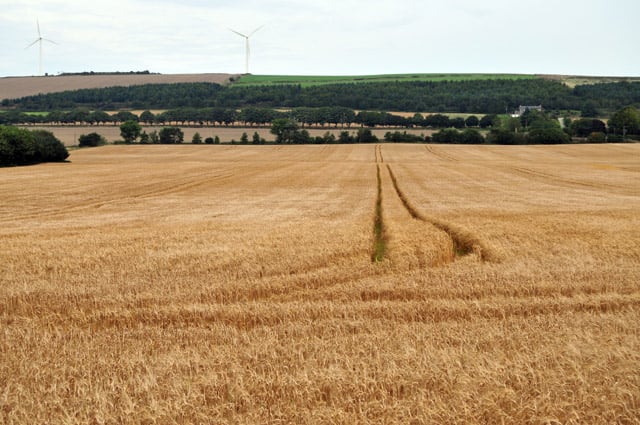 Immigration appears to be stuck in a political quagmire, even though the American Farm Bureau has released a report arguing the immigration "status quo" is not a viable option for food production in the United States.
Last week, Speaker of the House John Boehner, a Republican representative from Ohio, reversed his position on immigration. After indicating that House Republicans would pursue an overhaul of the country's immigration laws following President Barack Obama's January 28 State of the Union address, the representative changed course on Friday, saying it would be best to put off reform until next year.
In 2015, the party may also control the Senate in addition to the House of Representatives. For now, until midterm elections potentially recast party majorities, the Democrats have a 55 to 45 advantage, but the party is defending numerous seats, including ones in Republican-leaning states.
During his State of the Union address, Obama issued a call for reform. "If we are serious about economic growth, it is time to heed the call of business leaders, labor leaders, faith leaders, and law enforcement — and fix our broken immigration system," he said.
Boehner also believes immigration reform is necessary. "As you all know, for the last 15 months, I've talked about the need to get immigration reform done," the speaker told reporters during a Thursday press conference. "This is an important issue in our country. It's been kicked around forever, and it needs to be dealt with." The problem with the "current immigration construct" is that it leaves the country is unable to "capitalize on our full economic potential" and puts "at risk the security of our nation," he said in February 4 draft of standards for "step-by-step" reform.
But the problem is politics. With Republicans concerned about whether the Obama administration would enforce any new immigration laws — especially those including more-stringent border security measures, however unlikely the passage of such a bill would be — Democrat Sen. Chuck Schumer of New York suggested a plan on NBC's "Meet the Press" to break the current legislation stalemate.
Congress could pass immigration reform this year but include a provision to prevent the law from being implemented until 2017, when Obama leaves the White House. "Now I think that the rap against him — that he won't enforce the law — is false," Schumer said of Obama. "He's deported more people than any other president, but you could actually have the law start in 2017 without doing much violence to it."
House Republicans, whose voter base does not like the idea of creating a path to legalization or citizenship for the country's 11 million undocumented immigrants, have already rejected the proposal.
But according to the American Farm Bureau, the nation's largest farm lobby organization, something must be done. Per an agency report, if enforcement-only policies were put in place, food prices would climb between 5 and 6 percent, while fruit production would plummet by 30 to 61 percent and vegetable production would fall by 15 to 31 percent. Both fruit and vegetable are the most labor-intensive domestic food sectors, and therefore be the most affected by stricter enforcement.
The current immigration policy allows fruit and vegetable growers, slaughterhouses, and other agribusinesses to hire temporary workers for jobs that cannot be filled by Americans. That system allows citizens of foreign countries to work in the country on a visa for no longer than one year, but the Department of Agriculture is pushing for a change.
"Over five years, an enforcement-only approach would lead to losses in farm income large enough to trigger large-scale restructuring of the sector, higher food prices and greater dependence on imported products," Farm Bureau President Bob Stallman said in the press release announcing the findings. "It's clear that we need greater enforcement, but those two key reforms must be included in the process."
The farm sector has been a core constituency of the GOP for many years, and those districts with heavy concentrations of farms voted overwhelmingly for Republican presidential candidate Mitt Romney in 2012.
More From Wall St. Cheat Sheet:
Follow Meghan on Twitter @MFoley_WSCS