Scotland Releases Controversial Plan for Independence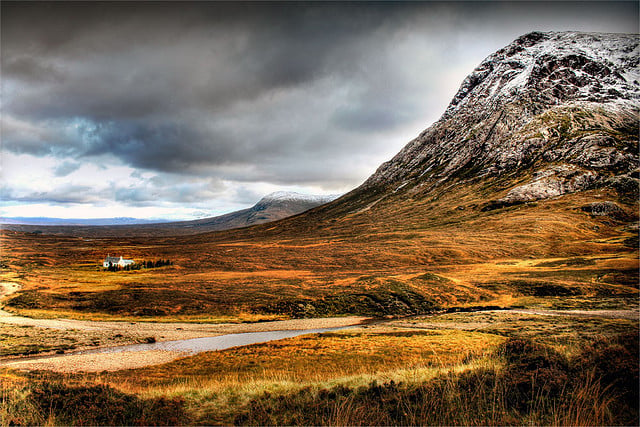 Some in Scotland are looking to gain its independence from Britain — now, Scottish Nationalists leading the present government have released a 670 page document outlining what their expectations would be for an independent Scotland, according to the New York Times. Some of the expectations outlined are rather controversial however. Included in the released document are plans to create Scottish passports, defense forces, and its own Constitution. An independent Scotland would hold on to Queen Elizabeth II as head of state.
It would also retain the pound sterling currency and 90 percent of North Sea oil and gas revenue — but remove the British submarines from its bases in lieu of a Scottish defense force. The British government isn't so fond of a number of these measures, notably the continued use of the pound. In response, Nationalists have suggested that Scotland may not take on its part of the British national debt. "The pound is Scotland's currency, just as much as it is the rest of the UK's," said the document.
"If we vote no, Scotland stands still. A once-in-a-generation opportunity to follow a different path, and choose a new and better direction for our nation, is lost. Decisions about Scotland would remain in the hands of others," read the Nationalist's document.
The referendum on Scottish independence is slated for September 18 of 2014. Opinion surveys are not optimistic regarding the independence, according to the New York Times. A recent poll from showed 47 percent of Scottish voters did not want to leave the UK with 38 percent in favor and 15 percent still undecided.
Alistair Darling, former chancellor of the Exchequer for the British Labor Party, called the independence plan a "work of fiction, full of meaningless assertions." Darling is at the head of the anti-independence campaign. The plan also calls for Scotland to remain in NATO and to join the European Union as a separate member from the UK.
Don't Miss: 9 Shortest NBA Point Guards of All Time.