Sexual Crimes in Military and at Universities Gain Government Attention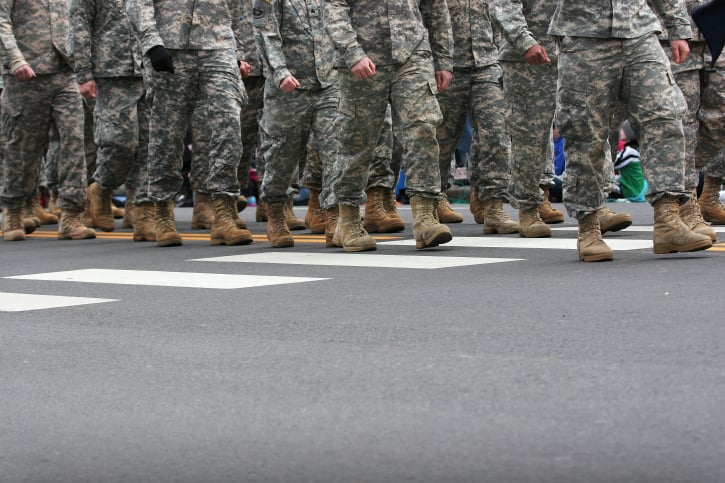 Secretary of Defense Chuck Hagel spoke Thursday about how sexual assault is dealt with in the military, issuing six additional directives that will add to the Department of Defense's policy on prevention and aid. Undoubtedly playing a large roll in sparking these measures was the report released from the Pentagon's Sexual Assault Prevention and Response office which put the total number of sexual assaults last year at 5,061 — a 50 percent increase from the 3,374 reported in 2012. While the measures in place for dealing with sexual assault at present are being praised rather than criticized for the apparent increase in reporting, indicating a greater comfort level in addressing assaults with those services available.
The directives issued deal most specifically with alcohol's role in assaults and new methods for helping male victims, said Hagel in his speech, with a "department-wide review of institutional alcohol policies," where changes are made where seen as necessary, and with an assessment of "the risk that alcohol is used as a weapon against victims in a predatory way." He notes that it is estimated that over half of victims of sexual assault in the military are male. "We have to fight the cultural stigmas that discourage reporting and be clear that sexual assault does not occur because a victim is weak, but rather because an offender disregards our values and the law," adding that input from male victims would be extremely important in seeing how approaches should be altered and adapted.
On top of those sexual assaults reported within the military services, the report saw 492 personnel report sexual assaults that had taken place before respondents joined the military, almost four times any amount seen in the past. "We believe victims are growing more confident in our system," stated Hagel.
Even so, there are some voicing criticism of the military's historic tendency to ignore sexual assault. "The persistent stream of reports suggests the military is either unwilling or incapable of solving this crisis, and further underscores the need for strong action from our elected leaders," said Nancy Parrish, who heads the Protect Our Defenders advocacy group, to Reuters.
Also released on Thursday was a list from the federal government of fifty-five colleges that will face investigations of how they approach the prevention of and response to sexual violence on campus. The list ranges from Ivy Leagues, including Princeton, Dartmouth, and Amherst, to smaller schools, such as the College of William and Mary. Some of the investigations are a result of complaints filed under Title IX, a federal law against gender discrimination.
"We hope this increased transparency will spur community dialogue about this important issue," said Catherine E. Lhamon, the assistant secretary for civil rights at the U.S. Department of Education. "I also want to make it clear that a college or university's appearance on this list and being the subject of a Title IX investigation in no way indicates at this stage that the college or university is violating or has violated the law."
More From Wall St. Cheat Sheet:
Follow Anthea Mitchell On Twitter @AntheaWSCS