Shell's Argentine Unit Lambasted Over Price Increase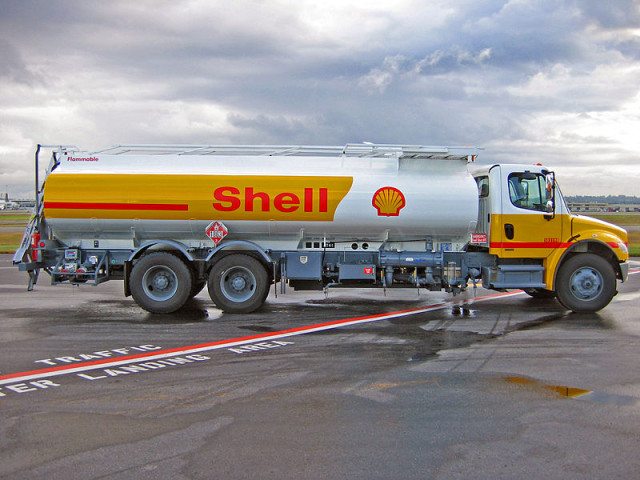 Royal Dutch Shell's (NYSE:RDS.A) Argentine unit was accused of conspiracy by the country's government after the company raised oil prices by 12 percent. The oil major recently raised prices by 6.8 percent in early January and argues that the increases are due to the devaluation of the peso, Bloomberg reports.
Cabinet Chief Jorge Capitanich said Monday that there was no "technical reasoning" behind the company's price hike, according to the Associated Press.
Capitanich accused the company of greediness and conspiring against Argentina's interests. "Shell's attitude and the one from its highest executive is conspiratorial and against the interests of the country," he told reporters in Buenos Aires, per Bloomberg. "The only explanation for such behavior is greediness."
A spokeswoman for Shell, Kayla Mackie, denied the claims, saying to the news service: "suggestions that there was any other reason behind our decision are categorically untrue. As we explained to customers and the government in Argentina, this move is purely due to the relative increase in the cost of crude oil to our operation in the country, which has occurred as a direct result of the falling value of the peso."
The Argentine peso is currently the worst-performing currency in the world, falling 19 percent this year, including the 14 percent it fell last month, after the central bank there stopped supporting the currency for two days. The country suffers from some of the world's highest inflation rates and is no longer able to borrow from global credit markets after it defaulted on its debt of more than $100 billion in 2001-2002, when the country suffered an economic collapse, the Associated Press reports.
Shell Argentina claims that it is the peso's performance that necessitated a price hike, and the unit's CEO, Juan Jose Aranguren, claims that the increase doesn't even cover all of the company's costs. "If our costs increase 23 percent and we increase our prices by 12 percent, could that be considered greediness?" he said to Bloomberg.
But Aranguren has been accused of conspiracy by Argentina's government before. In 2003, when he was appointed CEO of Shell's Argentine unit, newly elected country President Nestor Kirchner, who happens to be current president Cristina Fernandez's late husband, told Argentines to boycott Shell after it instituted a similar price increase following rising oil prices.
 More from Wall St. Cheat Sheet: