The Supreme Court in 2015: Gay Marriage, Obamacare, and Religion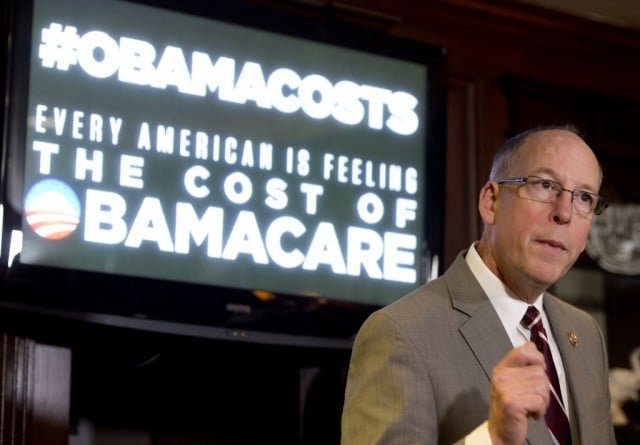 2015 is set to be a major year for the Supreme Court of the United States. It will also be a huge year for those Americans affected by the historic rulings scheduled to take place. Last year saw the controversial Hobby Lobby ruling, a conservative victory for religious companies choosing not to pay for certain forms of birth control. There was also rulings on campaign finance laws, racial preference in schools, and the need for a warrant to search cell phones. So arguably every year sees major court rulings from SCOTUS.
Be that as it may, this year will be of particular note because of its emphasis on religion, birth control, marriage, and health care. Already in 2015 Holt v. Hobbs has been ruled on. The case considered the extent of the right of inmates to religious freedom — specifically the right of a Muslim prisoner to grow a beard given concerns that the beard could be used to bring in contraband. The ruling found that the security concern did not outweigh the importance of the right to practice religious freedom.
With Hobbs behind, there remains a number of vital cases still upcoming, announced up through April, and a number of them have to do with either religion, prisoner rights and treatment, or human rights in general. Let's take a look at the most noteworthy cases coming up this year on the Supreme Court docket, and what changes they might bring.
February has six cases lined up for argument, including Kerry v. Din and Coleman v. Todd. Kerry v. Din is an important case, though it isn't likely to make headlines in the same way the U.S. Equal Employment Opportunity Commission v. Abercrombie & Fitch will. Kerry v. Din seeks to define the extent to which the U.S. government must justify and defend a decision to withhold a visa to the spouse of an American citizen. EEOC v. Fitch considers the case of a Muslim woman who was not hired on the basis of her hijab, as hats and head coverings are not permitted for store employees. Other cases include a bankruptcy code issue, prisoner litigation rights, finance regulation, and a case on felony conviction and firearm possession.
March has eight argument days, but only five cases have been announced thus far. Amid those five is the case of King v. Burwell, which will take on the IRS, the Department of Health and Human Services, and the Department of Treasury for failing to apply a section of the Affordable Care Act, specifically for giving tax credits to employees who chose health coverage plans through the federal government rather than with a state plan.
The case on Obamacare will be put before the court on March 4. On a similar subject to the 2014 case on police warrants, City of Los Angeles v. Patel will consider whether or not a hotel registry is protected by the Fourth Amendment of the constitution, which protects against search and seizure. Also heard in march will be a case on child abuse and how non-law enforcement aid should function, as well as the case of Chappell v. Ayala, which deals with federal error and the standard to which proof must be given to change a conviction.
Perhaps most interesting for the month of March, putting aside the Obamacare case for the moment, is the case of Arizona State Legislature v. Arizona Independent Redistricting Commission. This does not deal with the policy of prisoners or the justice system, but is more political in nature. The case considers whether or not Arizona's voters are able to choose to have a politically neutral body draw the lines for districts. Of course, how these lines are drawn can have a major affect on elections, and, predictably, the state legislature — which lost the power when it was given to an independent commission by voters — takes issue with this.
Some cases have not been given dates, including two on the biggest topics for 2015, but they will take place this year. April will see the Supreme Court finally make a decision on same-sex marriage, and issue lower courts and state courts have been battling over for some time now. The case is unquestionably divisive and controversial, and already has some politicians suggesting state governments find ways to work around the ruling should it be in favor of gay marriage, while other long term supporters like President Barack Obama and Attorney General Eric Holder are vocally supporting a pro-equal-marriage ruling.
There's also the case that sprung up in response to the Clayton Lockett execution last year. Lockett underwent lethal injection as sentenced, but the process went poorly. He has become the face of death sentence critique, which centers for many on the drugs used. Because certain drugs have become less available, potentially less effective substitutes have been adopted, but in Lockett's case, the drug Midazolam did not function as needed. The case will consider whether or not this form of the death sentence is acceptable based on the evidence.
Follow Anthea Mitchell on Twitter @AntheaWSCS
More from Politics Cheat Sheet:
Check out Politics Cheat Sheet on Facebook