These 10 Housing Markets Are Looking Bubblicious
A speculative bubble is a dangerous situation for financial markets. Prices surge far above intrinsic value, while additional gains add to investor enthusiasm and cause even more people to act like gamblers at the roulette table. Since the financial meltdown of yesteryear, everyone is on high alert these days about another housing bubble forming. However, how many housing markets are actually overvalued?
Despite double-digit price gains across the country, most local housing markets do not appear to be overvalued. National home prices are still undervalued by 5 percent compared with long-term fundamentals, according to Trulia's Bubble Watch. In comparison, prices were 39 percent overvalued in 2006, then plunged to being 15 percent undervalued in the final three months of 2011. Prices were 10 percent undervalued one year ago. Trulia determines fundamental value by comparing prices today with historical prices, incomes, and rents.
"Aside from last decade's boom and bust, there are typically both overvalued and undervalued metros at any given time," said Jed Kolko, Trulia's chief economist. "During the 1990s, when national prices looked modestly undervalued, at least 20 metros were overvalued at any given point during that decade. The bubble and bust of the 2000s were unusual in that all 100 metros looked overvalued at the peak in 2006 and all were undervalued at the bottom in 2011. Last decade's bubble was rooted in the national housing finance system, rather than localized price speculation. Today, several markets are now more than 10 percent overvalued, but the majority still look undervalued."
Trulia's Bubble Watch found that home prices look overvalued in 19 of the 100 largest metros. Three of the most five overvalued housing markets are located in Southern California. Let's take a look at the top 10 overvalued markets in America.
10. Ventura County, California
Home Prices Relative to Fundamentals: +6 percent
Annual Change in Asking Prices: 17.1 percent
9. Fort Lauderdale, Florida
Home Prices Relative to Fundamentals: +6 percent
Annual Change in Asking Prices: 18 percent
8. Miami, Florida
Home Prices Relative to Fundamentals: +6 percent
Annual Change in Asking Prices: 12.4 percent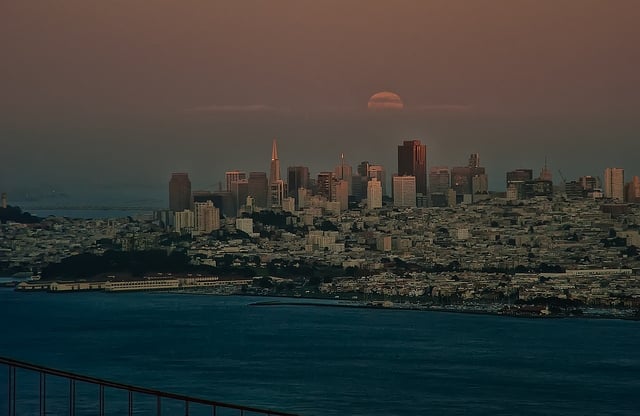 7. San Francisco, California
Home Prices Relative to Fundamentals: +7 percent
Annual Change in Asking Prices: 16.5 percent
6. San Jose, California
Home Prices Relative to Fundamentals: +8 percent
Annual Change in Asking Prices: 14.5 percent
5. Riverside-San Bernardino, California
Home Prices Relative to Fundamentals: +10 percent
Annual Change in Asking Prices: 24.1 percent
4. Austin, Texas
Home Prices Relative to Fundamentals: +11 percent
Annual Change in Asking Prices: 11.3 percent
3. Honolulu, Hawaii
Home Prices Relative to Fundamentals: +13 percent
Annual Change in Asking Prices: 12.1 percent
2. Los Angeles, California
Home Prices Relative to Fundamentals: +13 percent
Annual Change in Asking Prices: 18.9 percent
1. Orange County, California
Home Prices Relative to Fundamentals: +16 percent
Annual Change in Asking Prices: 16.9 percent
More From Wall St. Cheat Sheet:
Follow Eric on Twitter @Mr_Eric_WSCS