These Americans Are Driving Consumer Spending Recovery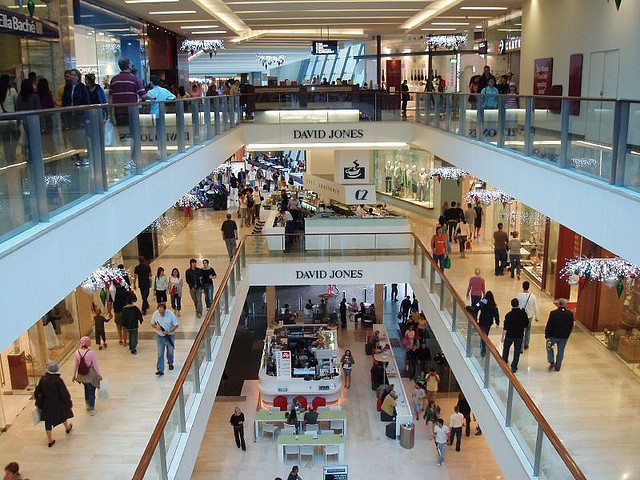 The weekly snapshot of retail sales compiled by the industry trade groups — the International Council of Shopping Centers and Johnson Redbook — provide a glimpse of the January's consumer spending trajectory, and for weeks, both retail sales indices have exhibited weakness. Both indices ended December with slowing or negative growth, and slow growth has stuck. But it is important to remember that January is typically a transitional month in which business volume is low and sales are driven by price markdowns employed to clear inventories. In general, recent numbers suggest that consumer spending habits are shifting away from their holiday pattern and back toward basic commodities and food.
Consumer spending is expected to strengthen in 2014 and drive greater economic growth. But for economists, the question is where the source of strength will originate. Last year, consumer spending patterns strengthened, and the overall picture of consumer spending is one of improvement — improvement that is gaining momentum. However, a closer look reveals that more conflicting indicators about the health of the American consumer, especially when inspected along socioeconomic lines. According to a Morgan Stanley analysis, it was the wealthy that drove the increases in consumer spending in 2013, and that determination suggests that the American economy is on a two-track recovery.
A similar assessment was made by Telsey Advisory Group senior research director Joe Feldman in an interview with CNBC midway through last year; the United States is experiencing a "bit of a split economy where that lower income consumer has been under a lot of pressure but the higher end is doing OK," he said. That reality becomes very clear when examining the retail categories where spending was strongest; gains were not spread evenly throughout the sector. Morgan Stanley reported that housing-related goods and portfolio management and investment services, as well as aircraft, luggage, air travel, and other luxury goods were among the fast-growing segments.
Stepping back, the primary categories that drove increases in retail sales for much of last year were big-ticket items like cars and houses, with the increases likely the result of pent-up demand. Meanwhile, spending was generally sluggish in retail stores and restaurants. That pattern suggests that many American consumers were more confident purchasing longer-term "big ticket" items than they are increasing everyday expenditures.
Stagnant wages and higher payroll taxes have affected spending for lower-income earners, as the disappointing second-quarter earnings reports from retailers like Wal-Mart and Target made clear. But rising home values and have given homeowners more equity. Plus, the modest gains made by the labor market and strong returns from the stock market rally have put other Americans in a better position to increase their outlays. And, the increases reported Morgan Stanley in spending on housing-related goods and financial services tells a similar story.
The other question is the degree to which spending will increase in 2014. For all of 2013, retail sales increased 4.2 percent from the previous year, a pace significantly lower than the 5.2 percent rate of growth recorded in 2012 and the 7.7 percent rate of growth posted in 2011, according to the Department of Commerce. The consumer spending metric likely grew at 2.5 percent rate last year after expanding at a 2.2 percent pace in 2012.
"We expect wage growth to pick up in 2014 alongside further gains in jobs and tighter labor markets so some of the lopsided [higher versus lower income] nature of spending should begin to slowly dissipate," Morgan Stanley economist Ellen Zentner wrote in the analysis, according to the Wall Street Journal.
These underlying patterns are evident in the weekly readings recorded by the ICSC-Goldman Sachs index and the Johnson Redbook index. Both indices are correlated with the general merchandise portion of retail sales, which account for approximately 10 percent of the whole sector. The general merchandise category excludes automobiles, items that have driven consumer spending higher, and products like groceries, which are considered necessities.
Throughout January the ICSC-Goldman Sachs index has been slightly volatile. Same-store sales rebounded slightly from the weak results recorded earlier in the month although sales are far from strong. The index rose 0.2 percent on a weekly basis in the week ended January 25 after frigid temperatures caused the same-store sales index to fall a steep 1.9 percent in the previous week. On a year-over-year basis, growth continued to expand at a faster pace. The index posted a 2.2 percent gain, which compared to the previous week's 0.2 percent increase, which was the lowest reading recorded in the whole economic recovery. Given the disappointing first weeks of the month and the poor weather, ICSC Research expects same-store sales to rise at a 3.0 percent rate in January, down from the earlier estimate of between 3.0 percent and 3.5 percent. For reference, December's same-store sales grew 3.4 percent.
"The latest week's sales were battered by abnormally warm temperatures in the West and bitter cold and snow in the East," ICSC Chief Economist Michael Niemira said in the data release. "Although the regional unevenness was present due to the weather, most sectors were flat with or above last year's business — especially for wholesale clubs, electronics, office, and other specialty stores (such as sporting goods, books, jewelry, etc.)," added Niemira.
The Johnson Redbook index also exhibited softness, but the numbers were better than those recorded in the previous week. The index has expanded 3.2 percent over the past 12 months, which compares with the previous week's 2.1 percent rate of growth. In addition, Redbook's monthly comparison improved, contracting at a 0.1 percent rate following the previous week's 0.2 percent rate of contraction.
More From Wall St. Cheat Sheet:
Follow Meghan on Twitter @MFoley_WSCS