This is How Washington, D.C. Spends Your Tax Dollars
With the tax deadline coming up — don't forget, April 15 is just around the corner — and with Congress and the Obama administration at odds over the national budget, now seems like a good time to take a look at how the federal budget splits its spending. The National Priorities Project produced a handy little infographic splitting your tax dollar into the categories it's spent on, including military, health care, unemployment and labor, interest on federal debt, veterans benefits, food and agriculture, house and the community, government, education, international affairs, science, energy and the environment, and transportation expenses.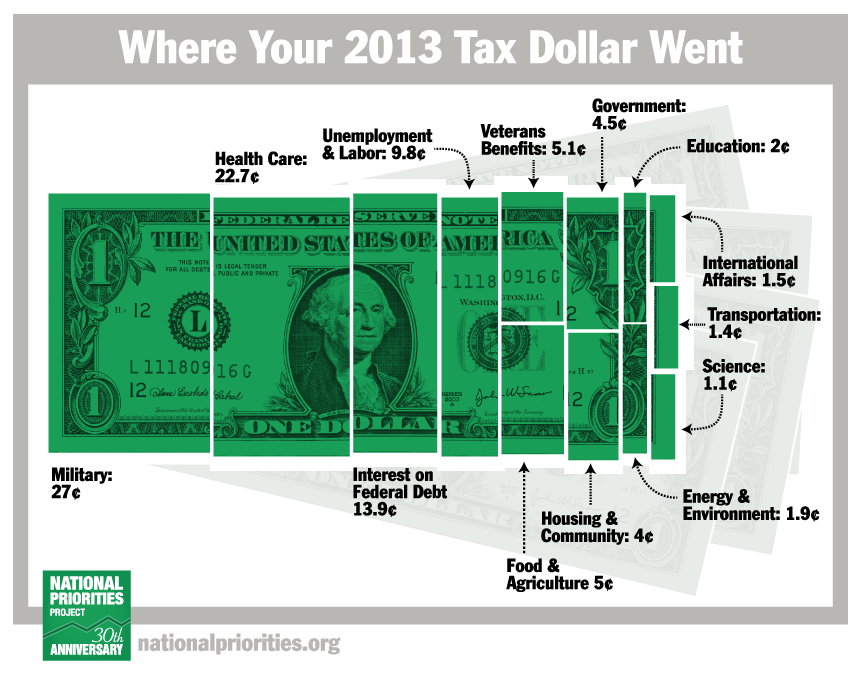 The organization compiled the graphic based on information from the White House Office of Management and Budget, the Congressional Budget Office, and the Congressional Research Service, as well as other info provided by groups such as the Social Security Administration and Department of Defense. Calculations don't include payroll taxes, which pay for Social Security benefits, but only take on part of Medicare funding. But the breakdown gives you a pretty good idea of where your tax dollars are headed, with almost 50 percent going to health care and military funding, 1.1 percent going to science, and 2 percent headed towards education.
What's more, spending seems to be decreasing in the area of discretionary spending, down from 9.1 percent of GDP in 2010 and headed for a low of 5.3 percent in 2023, based on projections from the Congressional Budget Office. That's considerably below the 8.4 percent forty-year average, and is notable considering the political rhetoric Republicans have slung around on President Barack Obama's spending.
However, as CNN points out, both blame and or credit cannot be given solely to Obama and his administration; the Budget Control Act had something to do with those numbers. On top of that, the U.S. government budget deficit hit a mere $37 billion last month, down from approximately $107 billion in March 2013. That makes it the lowest deficit for the month of March that the U.S. has seen in fourteen years.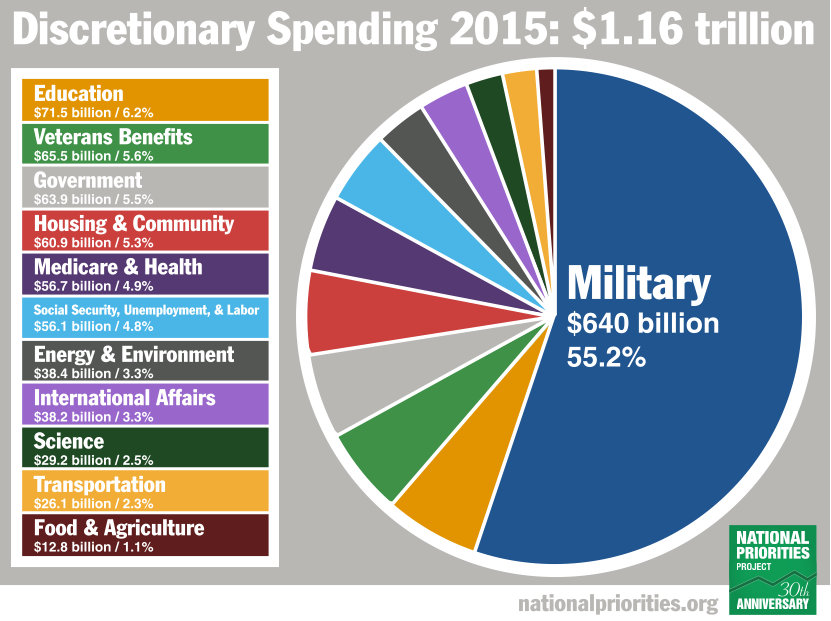 Of course, the governmental budgeting process is a complex one, involving budget requests from the President, the House and Senate's budget resolutions, subcommittees appropriations bills, votes and compromises over those, and then further approval needed from the President. And, yes, politics basically always play into it, as we see with the Obamacare cancellation inclusion in Rep. Paul Ryan's recent "Path to Prosperity" budget, which once again has Congress split on partisan lines. Certain expenses that seem simple are in fact often controversial, or other more controversial goals are attached to them, as we saw with the government shutdown in the past year.
More From Wall St. Cheat Sheet:
Follow Anthea Mitchell on Twitter @AntheaWSCS