U.S. Millennials Still at Home with Mom and Dad, Thanks Recession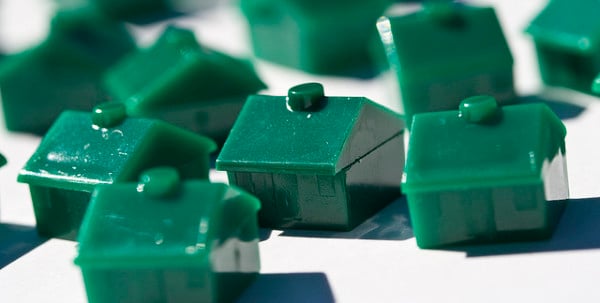 In American society, achieving independence from one's parents is a significant part of becoming an adult. Typically, moving out involves getting a job, leaving for college, or marrying. But data shows that the still-weak labor market, the high cost of living, and significant college debt have made moving out far harder to achieve and far less appealing for young Americans.
In 2012, a Pew Research Center analysis of U.S. Census Bureau data found a rising number of young adults living with their parents; a record of 21.6 million, or 36 percent, of 18- to 31-year-olds, or the so called Millennial generation, were living at home. That figure was the highest percentage recorded in at least four decades, and represents a slow, but steady, increase from the 32 percent share living at home before the Great Recession began in 2007 and the 34 percent when it officially ended in 2009. A lot is hidden within that large figure of 21.6 million — details that reveal much about the generation, including how educated they are, and when they are marrying and beginning families.
That figure was a shocking manifestation of long-term changes in American society as well as the impact the financial crisis had on the employment of millennials. Excluding those young adults attending college and living in the dormitories, which Pew included in its calculation, leaves a more manageable figure of 16 percent, but even that level is an increase from the 14 percent recorded in 2011.
Pew's report has been corroborated by data from several other sources. In January, the U.S. Department of Education released a "Where Are They Now" report on a group of 13,000 young Americans who had been tracked for a period of ten years. The 2012 follow-up survey provided an insight on the difficulties of entering adulthood amid the Great Recession and its aftershocks. Most notably, that report found that 13 percent of participants, who are now around 26 years-old, reported "they were neither working for pay nor taking post-secondary courses," while 40 had been unemployed for one or more months since January 2009. Money was a great source of anxiety, with 53.8 percent earning less than $25,000 annually.
Similar to the Pew study, Gallup found that 14 percent of millennials between the ages of 24 and 34 — an age group where young adults are typically attempting to establish their independence — reported living in their parents' home, according to an interview conducted between August 7 and December 31 of last year. Using a statistical model that takes into account a variety of demographic characteristics, the firm found three characteristics that distinguish post-college-aged young adults living at home from their peers: they are much less likely to be married, much less likely to be working full time and more likely to be unemployed or underemployed, and they are less likely to have graduated from college.
Gallup found that the marital status is the most important predictor of whether individuals in this age bracket live with their parents or have their own place; a vast majority — 75 percent — of post-college-ages millennials living at home are single and have never married, which is twice the rate of their peers who are living on their own.
Employment is the second-most important predictor of a young adult's living situation once they are beyond college age. Among those 24- to 34-year-olds living on their own, 67 percent have full-time employment, while only 50 percent of those living with their parents are employed full time. Gallup calculated that the unemployment rate for those participating in the labor force is twice as high for post-college-aged adults living with their parents than their contemporaries who are not living at home, 14.6 percent to 7.1 percent.
Education is also an important indicator of whether a post-college-aged adult will live at home. But while those who have achieved a higher level of education are more likely to have their own place to live, a significant number of those living at home — 28 percent — are college graduates.
As Gallup notes, perhaps because of employment differences, those living on their own tended to report living in higher-income household. That post-college-aged adults are also more likely to be married, and therefore have a second source of income from their spouse, is also a contributing factor.
Gallup did not find that post-college-aged adults between the ages of 24 and 34 differed substantially from their peers in terms of gender, race, region, or prior military service.
The firm's Jeffrey M. Jones concluded the study by noting: "a key question is to what extent those living at home are better off or worse off than their contemporaries who are out on their own, and what implications that has for society in general and the economy in particular. Gallup will explore differences in well-being between young adults living with parents and those living on their own in an upcoming story."
More From Wall St. Cheat Sheet:
Follow Meghan on Twitter @MFoley_WSCS