Waiting on the Farm Bill: Will Milk Prices Double?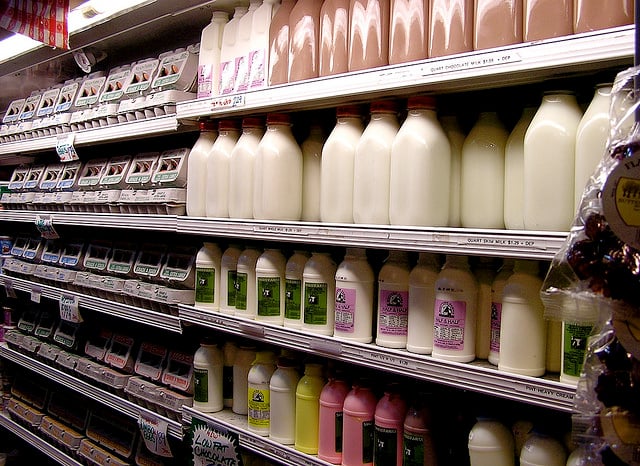 The Republican-controlled House of Representatives passed a stopgap farm bill to tide over those in the dairy industry until an official farm bill can be agreed upon in the new year, but no major price changes will take place because of a law made in 1949.
"Pass the extension … and we on the Agriculture Committee will take care of our business in January," said Committee Chairman Frank Lucas (R-Okla.), according to Reuters. The stopgap bill is an extension of the present measure until January 31 and was passed via voice vote in the House of Representatives. It seems unlikely that the Democrat-controlled Senate will pass it. "It's not necessary," the news service reports Rep. Jim Costa (D-Calif.) as saying.
Regardless, with any luck a new farm bill will be produced soon after the new year rings in. According to Reuters, Lucas has said that Congressional negotiators from both branches are making "incredible" strides toward a bill. Still, the farm legislation is late in coming; the bill is a year past due.
The farm law in need of replacement was passed in 2008, reached its end in 2012, and was extended until late September. But on December 31, the dairy subsidies will fall back on an older law from 1949. "It is unlikely we would have that [milk price increase] in place" in January, Tom Vilsack, the agriculture secretary, told Reuters.
Still, Lucas claimed that the stopgap bill would help to cut out any "panic" being seen over a jump in milk prices to $8 per gallon. Beyond just dairy, the farm bill will have major effects on food stamp funding, and the cut in money going toward the government program is an important issue for many low-income Americans.
Don't Miss: The 8 Best Companies to Work For.