Walmart: Good PR Doesn't Make You Green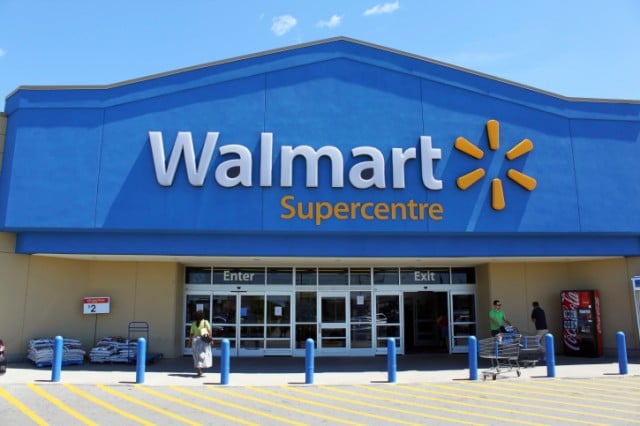 Walmart's track record is not particularly positive on social matters, how employees are treated, morality of business practices, and the like — no matter the PR efforts it has made. There are ongoing efforts to protest wage and overtime policy, and as a result of this perhaps, it's the target of a great deal of outside review and criticism. The latest focus of a number of reports has been Walmart's environmental practices. It's hardly the first time Walmart has been targeted for environmental reasons. Back in 2012, it dealt with criticism on its size, the wastefulness brought on by poor quality of its products, and its carbon emissions. The company Chairman, Rob Walton, said at the time, "We've set bold goals for ourselves, and government leaders, NGOs, and our customers are watching our progress," according to U.S. News.
It is telling that this criticism has continued through the company's many different restructurings and environmental reforms — something critics would call greenwashing as opposed to a genuine effort towards change. Coming under particular fire most recently has been the company's coal and energy policy, a critique re-introduced in party by the political activity of Walmart and its managing members.
Making Change at Walmart is a campaign group made up of the United Food & Commercial Workers, as well as a number of other groups and interests that are working to leverage pressure on the company for improvements in a variety of areas. The group published a piece examining data from 2000-2012, provided by the Center for Responsive Politics, which examined the political spending of the Walton family — founding family of Walmart with a controlling interest in stock– and the Walmart corporation. In part, the report accuses both the Waltons and company alike of pouring in enough funding for campaigns, candidates, and lobbyist groups, to "[pervert] the democratic process." The report lists the company's political contributions as they pertain to interests in gun-control, the environment, LGBT rights, minimum wage, immigration, women, and civil rights. Political contributions as they relate to environmental policy is of particular interest given Walmart's history, and given a separate report published by the Institute for Local Self-Reliance (ILSR), which is focused on Walmart's coal consumption.
To be fair, some of the data MCAW points to in demonizing Walmart's environmental intentions politically is somewhat weak, but one argument is fairly fool proof — the politicians and campaigns supported by Walmart and the Waltons have a high tendency to be deniers of global climate change and supporters of more conservative environmental policy ( i.e. in favor of Keystone Pipeline bills).
The report from the ILSR is perhaps a more measured and objective look at Walmart's policies and how the company has exaggerated its environmental work without truly cutting back in areas that matter. "Walmart's electricity choices matter in part because the company is one of the nation's top consumers of power," it states, adding that Walmart "uses more electricity than the residents of Alaska, Delaware, Hawaii, Maine, Rhode Island, and Vermont combined." Of that electrical use, 74% of it is from coal, and last year 7.8 milion metric tons of CO2 were produced as a result of Walmart's coal use. It does a particularly good job of explaining why the company's efforts to go green are so over-reported and underwhelming.
Walmart has described its numerous projects — some of which likely do deserve a degree of praise (every drop in the bucket helps, right?) — as "working toward 100% renewable energy" so as to "be a good steward of the environment." However, while the numbers it provides in releases on sustainability projects may sound impressive, they are somewhat misleading at times.
"Walmart U.S. installed its 250th solar energy system, each providing 15% to 30% of a store's electricity needs," says a press release. But according to the ILSR's report, if you combine Walmart's solar power, wind turbine, and fuel cells all together, it still only covers a single percent of 2013's electricity needs. Additionally, the report points out that "Altogether, Walmart's on-site renewable energy projects and its special green power purchases provided 608,000 megawatt hours of electricity last year — just 3% of its total consumption." So when considered alone, independent of the company's overall energy use, each project it creates can sound impressive. When objectively compared to a comprehensive look at pollution and power sources, they are "far too few in number and meager in capacity to amount to much." Add to this the political preferences of the company and its stock holders, and its clear greenwashing is a particularly fair accusation that Walmart still needs to address.
More Politics Cheat Sheet:
Follow Anthea Mitchell on Twitter @AntheaWSCS
Check out Politics Cheat Sheet on Facebook