Why Bullying Is So Expensive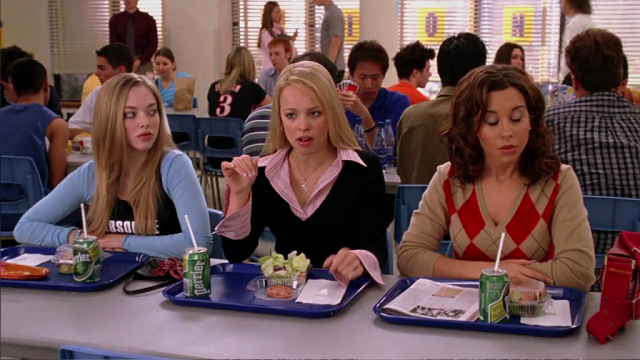 Most of us have personal experience with it — we've been through it, witnessed the aftermath of someone close to us going through it, or we've worked at a school or facility where someone was impacted by it. Bullying is hard to watch, and it's even harder when it's happening to you or someone you care about.
According to the Stopbullying.gov website, between 25 and 33 percent of U.S. students say they have been bullied at school (they've been called names, teased, taunted, threatened, or they've even been the victim of physical violence), and an astonishing 70 percent of school students and school staff alike have seen bullying occur.
Things are beginning to change these days, though, as more and more information comes out and prevention mechanisms are set in place. Many members of generation X, those who attended school in the early 1990s, the 1980s, or before will talk about how when they were in school, the quintessential hot shot in a Letterman's jacket who picked on smaller kids was just a part of growing up. Think about the 1993 movie Dazed and Confused. "Stand up to the bully," parents and teachers would often tell us, and with the best of intentions.
These days, however, people are realizing the impact bullying can really have, and that this is a nationwide problem. Bullying can now occur in the privacy of one's own home. Students (celebrities, public figures, and anyone, really) may go online and find hateful comments, insulting posts, or altered pictures. Cyber bullying has allowed the bully to be anonymous in a sense, and people seem to be willing to say horrendous things when they are typing under a screen name like ABC123 instead of using their real name.
Stopbullying.gov found that 16 percent of high school students were cyber bullied in a given year, and around 6 percent of middle school students experienced such electronic bullying. The incidence of cyber bullying is highest among LGBTQ students, with over 55 percent of students experiencing such bullying.
We all know bullying is emotionally and physically damaging to the victim. But, in addition to the emotional costs of bullying, there are also an array of monetary costs. A study conducted by the High Mark Foundation performed a cost-benefit analysis of the Olweus Bullying Prevention Program (OBPP) in Pennsylvania. It examined the costs of bullying across three main areas — the cost to schools, healthcare costs, and costs to society. Using that research, we found out just how much bullying costs the public.

Costs to schools
Bullying and violent behaviors are correlated with suspensions, expulsions, placement in another school (like an alternative or private school), and even dropping out. "A recent study noted that 8 percent of middle school students reported skipping school at least once due to fear of bullying. In addition, one out of four middle schoolers reported taking other actions, such as skipping class or going home sick, to avoid encountering a bully," the National Association of Secondary School Principals reports. This may result in a lower average daily attendance rate (ADA), and therefore, less funding for schools.
The NASSA describes an example school with 1,000 students and a 6 percent truancy rate. With 60 students absent once per month, this results in 540 missed days of school. With an approximate national average ADA rate of $40 per day, the resulting loss of fund is $21,600 per year because of truancy alone. This is for only one school. If we assume all 25,000 or so public high schools face similar costs, we're talking about a cost of over $500 million.
We also have the administrative costs of suspensions and expulsions, which the NASSA estimate at around $170 for each incident. Plus, for suspended or expelled students, there is the lost funding for the days those students are not at school, whether it be for 3 days or 90 days. The cost of suspensions and expulsions is estimated at around $93,000 for a sample school.
On top of these costs, the cost of alternative placement programs and drop outs can add up too. "For Clear Creek Independent School District in Texas, for example, the cost per student per year for one mandatory disciplinary alternative educational placement (MDAEP) was $2,500 in 2008 – 09. Using this figure for the sample high school of 1,000 students, if 1 percent (10 students) require MDAEP, the cost is $25,000," says the NASSA. Dropouts can cost schools millions of dollars in losses, with the sample school in the report seeing losses of $2,160,000 as the result of students dropping out.

Healthcare costs
According to the Department of Education, there were 49.74 million K-12 public school students in the U.S., as of the 2011 through 2012 school year. If we go by recent estimates, stating that around 25 to 33 percent of these students have been bullied, this means were talking about around 15 million students.
The chart above is from the High Mark Foundation report. It indicates that 30.83 percent of students who are bullied end up suffering from a mental health disorder, with the cost of treatment for each student at $3,567. Another high cost problem a bully victim may end up facing is an alcohol use disorder, with almost 50 percent of victims dealing with an alcohol problem at some point during their lives. For each person affected, the treatment cost is $2,150.
Based on these numbers, even if only 10 percent of bully victims with mental health disorders end up seeking treatment, the resulting healthcare costs would exceed $1 billion.

Costs to society 
The Foundation also compared the long term societal cost differences across three groups — bullies, bully victims, and people who have no experience with bullying. Are those who have never been bullied more likely to have better employment opportunities? Would bullies and bully victims have more involvement with the justice system or increased reliance on public assistance? If so, how much does this cost us?
"Children who report using bullying behaviors against others are over three times as likely to have multiple criminal convictions by their early twenties," the High Mark Foundation reports. "Students who experience bullying are more likely to be involved with the justice system as well as to be dependent on public assistance programs … If high school bullying is prevented, cost benefits to society total $1,412,995 per individual over a lifetime."
For more information on bullying, visit Stopbullying.gov.
More From Personal Finance Cheat Sheet: