Will California Split? Ballot Initiative Drafted to Divide Six Ways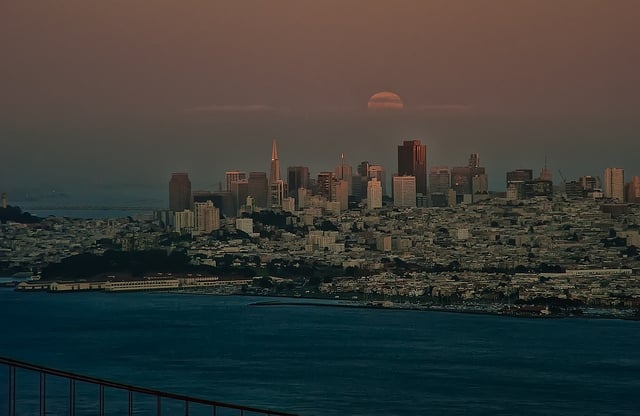 Tim Draper, a venture capitalist from Silicon Valley, has a new future in mind for California. California, he says, has become too big, making it too dysfunctional to govern as it is now. Draper is behind a ballot initiative that is suggesting the U.S. state with the highest population be split into six parts. He insists that Californians "would be better served by six smaller state governments," according to USA Today. "Vast parts of our state are poorly served by a representative government," said Draper. He is presently working to get the initiative through the first of the qualification stages, but it could come back around to voters by November.
In an interview, according to USA Today, Draper rattled off a list of problems facing the state. He said that it had once been a model for other parts of the nation, but that now it faces public school problems, high prison costs, transportation, and water infrastructure issues, and that these things would only "get worse" without change. "California is not working," said Draper. He suggests that the subsequent collaboration and competition between its separate parts would be beneficial — and he's not the first to think so.
Others in the past have suggested that California would be better off split into a varying number of parts. However, many are skeptical about the practicalities behind such an idea, including Raphael Sonenshein, executive director of the Pat Brown Institute of Public Affairs for California State Univeristy. "It's certainly fun to talk about," he told USA Today, but saying that, "Its prospects are nil. I don't think anyone is going to give California 12 Senate seats."
The political logistics of such a change are the most common criticisms. "One could wonder whether Congress would look favorably on adding five new stars to Old Glory," said David Carillo to Reuters, the executive director of the California Constitution Center at the University of California, Berkeley. He noted that the U.S. Constitution might demand that state legislatures approve such a plan, and that the U.S. Congress as a whole probably wouldn't look with favor on a plan of that scope.
Others point out issues beyond just the politics, claiming that state pride would never allow for a split. "California is as diverse geographically as it is demographically, but ultimately, we all take pride in the fact that we are Californians. Diluting that identity between six states will never happen," said Matt David, a Republican consultant in Los Angeles with experience in the campaign field, to Reuters.
The demand for change and the mention of failing water infrastructure come at a difficult time for the state, with California in the midst of one of the worst droughts its seen in over 100 years and heavy fallout for the agricultural industry, including those workers who will be out of a job or looking at reduced hours. The drought also has the state facing a heightened fire threat, with additional fire safety staff on retainer, and already a near record-breaking number of fires having been dealt with so far this year — according to Malcolm North, a research ecologist with the U.S. Forest Service who spoke with CNBC.
More From Wall St. Cheat Sheet: