Will Georgia and Montana Stifle Democrat Hopes for a Senate Majority?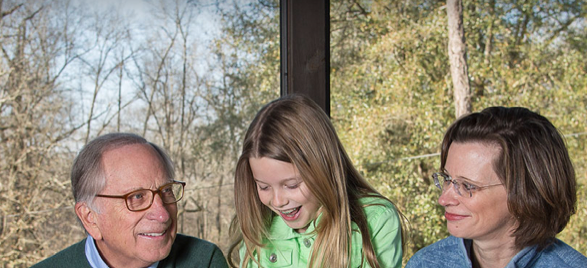 Democrats, who were already looking at a struggle this midterm, may have just lost Montana and Georgia. Last week had FiveThirtyEight putting the GOP ahead of Democrats, and between last week and today The Washington Post upped Republican chances from 86 percent to 89 percent likelihood of taking the Senate. Contributing to the worsening odds are Senatorial candidates John Walsh (D-Mont.) and Michelle Nunn (D-Ga.).
Sen. Walsh added his own extra nail in Democrat's coffins with the recent admission of guilt in a plagiarism scandal stemming out of his college days. Or, it may be more accurate to say that nail was already in place, he just gave it one final resounding hammer. Walsh was already not a favorite to win re-election, so the scandal didn't destroy a promising candidate's chances.
The New York Times published the initial report showing that Walsh's final paper for his master's degree at the United States Army War College was in part taken from a number of online journals and books, as well as other academic papers. The initial accusations prompted an uncertain response, with Walsh saying he "didn't do anything intentional here," according to The New York Times, and stating that he had not plagiarized to his knowledge.
Later, an aide changed this answer, saying that people should take into consideration the senator's situation at the time. Someone from his unit had committed suicide just weeks before the assignment was to be completed — and later Walsh told The Associated Press, "I don't want to blame my mistake on PTSD, but I do want to say it may have been a factor. My head was not in a place very conducive to a classroom and an academic environment." FiveThirtyEight reports that even prior to the scandal Walsh was never leading in the polls and, even if he was improving — which isn't clear — author Harry Enten only gives Walsh a 15 percent chance of taking the seat. He bases this on findings from a study by Nicholas Chad Long from Edward's University in Texas, which says scandals of this sort lead to a 10-point drop in re-election campaigns, putting Walsh 20 points behind if that proves true.
Michelle Nunn in Georgia hasn't committed any major publicity faux pas, but she may just succumb to a stronger candidate. The Washington Post gives the GOP a 98 percent chance of taking the state, in part because historically elections with equally inexperienced candidates in both parties have gone to the right. The WP's data for this is a bit limited though, it should be noted. Though both candidates lack any serious experience, they each have family ties in politics; David Perdue is the cousin of a Georgia governor; Michelle Nunn's father was a U.S. senator. Perdue's place in the race was only recently cemented with a primary runoff win.
As competing candidates go, Nunn could do worse. Perdue is an outsider as well, so neither can claim greater experience in politics. On the other hand, neither can claim the other is entrenched in the mess going on in Washington — an advantage Perdue himself hinted at, saying "I've never run for anything in my life. I'm humbled," according to CBS News. And monetarily he has the advantage at this point. The former CEO of Reebok and Dollar General already put some $3 million of his own money toward his primary campaign against Rep. Jack Kingston, who now says he will support Perdue's run. Kingston may have lost the five-candidate battle, but against Perdue alone he led in polling, NBC reports, so having his backing will only help push his advantage. Georgia tends to be a conservative state, and though it would hardly be the first time a Democrat took the Senate, President Barack Obama won't be a plus in Nunn's column.
For her part, Nunn will go after Perdue as big business, claiming that he's put money before people. "David Perdue has spent his career enriching himself while often times tearing companies and communities apart. As a corporate executive, Perdue's companies slashed thousands of jobs in Georgia and across America while Perdue outsourced jobs overseas to Asia," claims Nunn's campaign.
"Let's talk about debt, the economy and jobs, and who brings more value to that debate. Someone who has been running a philanthropy for 15 years or whatever, or someone who has been out here, not to go bragging, competing in the real world?" queried Perdue, referencing Nunn's work with nonprofits.
Georgia has proven to be a key state in the midterm elections, making Nunn's difficult battle against Perdue one worth watching closely going forward.
More from Politics Cheat Sheet:
Follow Anthea Mitchell on Twitter @AntheaWSCS