Zuckerberg Tops 2013 Charitable Giving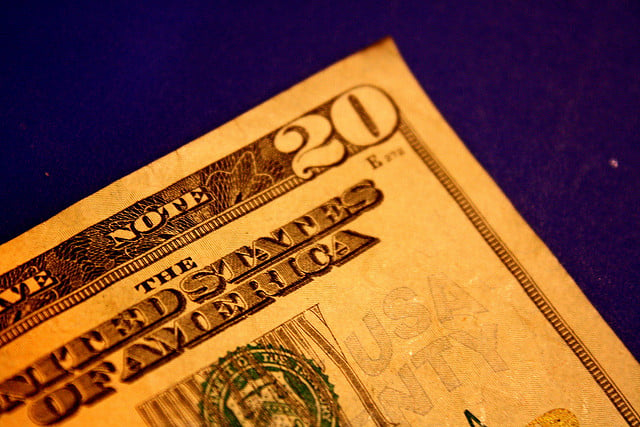 The past five years — those that followed the 2008 financial crisis — saw a massive upheaval in terms of wealth distribution in the United States.
While the figure that jumped out of Oxfam's 2014 report on global inequality was the statistic that the richest 85 people in the world own more wealth than the bottom half of the entire population, the data also revealed that every high-income Group of 20 country is experiencing rising inequality, except for South Korea. The United States is leading the world's widening inequality gap. Here, the richest 1 percent has seen its share of the nation's income grow by nearly 150 percent, and that growth propelled the richest 1 percent to a more than 20 percent stake of national income, which is more than double the 1980 share.
Oxfam also reported that the wealthiest 1 percent captured 95 percent of post-financial crisis growth since 2009, while the bottom 90 percent lost wealth. Wealth is not salary earned; investments like stocks, houses, or equity in a business build wealth, meaning wealth is generated by money not immediately spent. Low-wage earners spend much of their income immediately, while wealthier people are able to save or invest their money immediately.
With wealth inequality growing in the United States, it is worth it to note that philanthropy is once again on the rise after the country's most generous donors held back on their giving when the economy stalled during the financial crisis, the recession, and quarter after quarter of meager growth. According to a list compiled by the Chronicle of Philanthropy, the top 50 American donors gave $7.7 billion to charitable causes in 2013, an increase from 2012's $7.4 billion but still less than 2011's $10.4 billion.
Last year's stock market rally helped drive philanthropic contributions. The publication noted that "one expert also suspects the intergenerational transfer of wealth is kicking into high gear and that charities can count on getting lots of big gifts in 2014 and beyond."
At the top of the list was Facebook (NASDAQ:FB) founder Mark Zuckerberg and his wife, Priscilla Chan, who donated almost $1 billion to the Silicon Valley Community Foundation, an organization that advertises one of its "core strengths" as the "professional investment management" of donations made by individuals and corporations As marketing officer Sue McAllister told Forbes, the foundation supports a range of causes, including teacher training programs, immigrant aid, affordable housing, and services for the homeless.
According to the 2013 Forbes 400 list of wealthiest Americans, Zuckerberg ranked 20th, with a fortune worth $19 billion. Given that Facebook shares have risen in the months since the list was compiled, his net worth is now probably much higher.
The next-largest donation was a bequest of $750 million from late energy tycoon George Mitchell, who died in July. Mitchell is best known for pioneering hydraulic fracturing, the process used to extract oil and gas from shale-rock formations using highly pressured water and chemicals. Before his death, Forbes estimated his net worth at $2 billion. His $750 million bequest was left to his family foundation, which supports conservation and sustainability. In particular, the foundation's goal is to ensure fracking does not cause lasting environmental damage.
Coming in third was the donation from Nike (NYSE:NKE) co-founder Philip Knight and his wife, Penelope, who gave $500 million for cancer research to the Oregon Health & Science University Foundation in Portland. The donation, meant to launch a cancer research initiative, must be matched within two years or it will be lost. Forbes 400 list ranks Knight at 24, with an estimated net worth of $16.3 billion.
With Zuckerberg and Chan, both of whom have yet to turn 30, at the top of the philanthropy list, it would seem that the nation is experiencing a surge in young donors. However, even though the duo are the youngest ever to come in first place, the average age of donors was 72.5, according to the Chronicle. Also, most donors were men. Of the 50 biggest philanthropists, 23 made their money through finances or investments, 12 earned their wealth in real estate, six in technology, and the remainder in other businesses or through inheritances.
Noticeably absent from the Chronicle's list were Bill and Melinda Gates, and Warren Buffett, but their exclusion was due to the methodology of the publication. It does not take into account pledges made in previous years even if the donation in question was made in 2013. Bill and Melinda Gates gave their foundation $181 million last year, which would have placed them at No. 14 on the list, according to Forbes. But that gift was part of a $3.3 billion pledge made in 2004.
Similarly, the $2 billion in Berkshire Hathaway (NYSE:BRKA)(NYSE:BRKB) shares given by Buffett last year was part of a $30 billion pledge made to the Gates foundation in 2006.
More From Wall St. Cheat Sheet:
Follow Meghan on Twitter @MFoley_WSCS