Last week, we reported on 6 states that provide a tax haven for the unemployed, illustrating that some states exempt unemployment benefits from being taxed, while others don't. Are these tax havens the same ones that are continuing to suffer from the lingering effects of the recession? We take a look.
While these states all had unemployment levels close to the national average at the end of 2006, the most recent U.S. Bureau of Labor Statistics report shows that these four states are continuing to feel the devastation of the recession more so than others. From the West Coast, down to the South, up to the Midwest, and then back to the West, the four states with the highest unemployment rates show that slow recession recovery does not discriminate.
1. California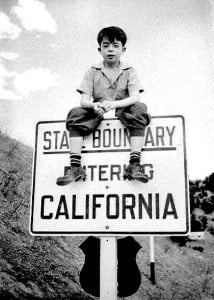 With a current unemployment rate of 9.0 percent, 1.5 percentage points higher than the national average, the Golden State bears the fourth highest unemployment rate in the U.S. Fortunately, California protects its 1,748,519 unemployed persons by exempting their unemployment insurance benefits from being taxed. California continues to stand as the most populous state in America. However, should these figures continue to stand, more people may be finding themselves seeking residence elsewhere. Though its direct neighbors are not faring much better, many states east of the state, including Utah, Idaho, and Wyoming boast unemployment rates almost half that of California.
2. Mississippi
Down South, Mississippi suffers the third highest unemployment rate at 9.1 percent. Though the rate continues to inch down, it still stands significantly higher than the national average.
In March, the state saw a decrease in unemployment after two months of increases. Mississippi continues to send mixed signals, as it demonstrates positive economic indicators and payroll rises, but still continues to face precarious jobless rates. It remains nearly 4 percent, or 45,000 jobs, short of its all-time peak.
3. Illinois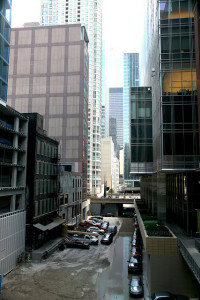 Up in the Midwest, Illinois also shows sign of struggle as it bears a 9.3 percent unemployment rate. While jobless rates have recently dropped in other states, the Prairie State is witnessing the opposite, reflecting the unevenness of the states' recession recovery. Similarly, Delaware, Indiana, Wisconsin, Mississippi, and New Hampshire have also seen a rise in their jobless rate, rather than the expected fall. While Illinois suffers the second highest unemployment rate in the U.S., its direct Northwest neighbor, Iowa, claims the fifth lowest.
4. Nevada
The state suffers the highest unemployment rate of 9.6 percent, a two full percentage points higher than the national average. However, it's not all bad news for Nevada. This gamblers' paradise also registered the largest rate drop in unemployment of all the states over the year. While first-time claims for jobless benefits in Nevada rose in April, the number of claims is smaller than the ones filed last April.
Don't Miss: Are Rising Interest Rates Hurting the Housing Market?