14 Fantasy Football Waiver Wire Targets for Contenders
It's week 16 in the NFL, which means it's the championship round for the vast majority of fantasy football leagues. If you've made it this far, you probably shouldn't be tinkering with your team anymore, but certain injuries might have you cruising the waiver wire looking for that last player who can catapult you to victory. Here are 14 waiver wire targets that should be on your fantasy radar as you look to give your fantasy team a final push.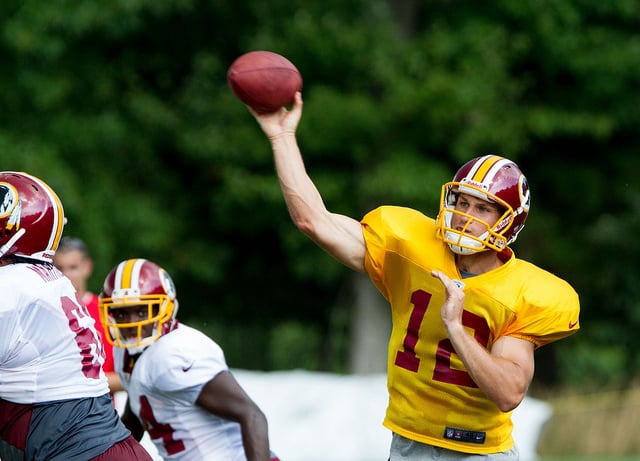 Quarterbacks
Kirk Cousins, Washington Redskins
If you're looking to pick up a quarterback for week 16, Kirk Cousins might be your best bet. Filling in for Robert Griffin III the rest of the way, Cousins threw for 381 yards and 3 touchdowns in week 15, although he did throw 2 interceptions. Additionally, Cousins and receiver Pierre Garcon seemed to pair up nicely, with the latter racking up 129 yards and 1 touchdown on 7 receptions.
If that wasn't enough, Cousins also faces a great match-up in week 16 as Washington goes up against the Dallas Cowboys, who are currently allowing the most fantasy points of any team against quarterbacks. In the last two weeks alone, Matt Flynn and Josh McCown have put up huge numbers against Dallas, but there's no doubt that Cousins still represents a sizable risk going into the championship round.
Jay Cutler, Chicago Bears
As of late Friday, Jay Cutler is owned in only 54 percent of Yahoo! fantasy leagues, which means he should probably be at the top of your list if you're looking for quarterback help. After missing four games with a high ankle sprain, Cutler returned to play in week 15 against the Cleveland Browns, throwing for 265 yards, 3 touchdowns, and 2 interceptions. This week Cutler will get a favorable match-up in the Philadelphia Eagles, who are currently allowing the fifth most points to opposing quarterbacks and saw Matt Cassel of the Minnesota Vikings throw for 382 yards and 2 touchdowns last week.
Ryan Fitzpatrick, Tennessee Titans
Owned in only 14 percent of Yahoo! fantasy leagues, it's pretty much a given that Ryan Fitzpatrick is available if the previous two quarterbacks are gone. Fitzpatrick has quietly been having a terrific season, and last week had his best game of the year, throwing for 402 yards, 4 touchdowns, and 2 interceptions against a capable Arizona Cardinals defense. In week 16, Fitzpatrick faces the Jacksonville Jaguars, who are currently allowing the third most fantasy points to opposing quarterbacks. Back in week 10, Fitzpatrick threw for 264 yards, 2 touchdowns, and zero interceptions against the Jaguars, who just narrowly eked out a 29-27 victory.

Running Backs
Jordan Todman, Jacksonville Jaguars

With Maurice Jones-Drew out with a hamstring injury, Jordan Todman drew the start against the Buffalo Bills last week and proved a capable replacement with 109 yards on 25 carries to go along with 4 catches for 44 yards. While Todman didn't score a touchdown in the game, his overall numbers were impressive enough to gloss over that aspect of his performance.
Owned in 35 percent of Yahoo! fantasy leagues and currently one of the hottest waiver wire targets, it will be important to keep an eye on the status of Jones-Drew in the days leading up to the game because Todman's value is entirely dependent on whether Jones-Drew suits up. If Jones-Drew is out, Todman will earn the lion's share of touches against a Tennessee Titans defense allowing the second most points to opposing running backs this year.
Dennis Johnson, Houston Texans

With Arian Foster done for the year and Ben Tate following suit this past Wednesday with a nagging rib injury, Dennis Johnson is now the number-one running back for the Houston Texans. However, don't expect any miracles for Johnson, as upwards of 20 touches might not mean much on one of the worst teams in the league. Of course, because Johnson is owned in only 21 percent of Yahoo! fantasy leagues, he might be one of the best bets for a team in desperate need of running back help.
What makes this pick-up incredibly dangerous is the Texan's opponent this week: the Denver Broncos. While the Broncos' defense has allowed the ninth most fantasy points to opposing running backs this year, it won't matter very much if the Broncos cruise to an early lead and the Texans are forced to pass the rest of the game. With an over/under of 51.5 points according to Vegas odds, don't expect the Texans to rely on their running game if they want to stay in this game.

Wide Receivers
Andre Caldwell, Denver Broncos

Wes Welker has not yet been cleared to practice after suffering a concussion, which means Andre Caldwell is likely to get another start for the explosive Broncos offensive led by Peyton Manning. Owned in only 11 percent of Yahoo! fantasy leagues, Caldwell had 6 receptions for 59 yards and 2 touchdowns last week against the San Diego Chargers and Manning praised the receiver following the game, saying he "played very well."
That being said, Caldwell is definitely a risk, even if he has some upside due to the Broncos having so many offensive weapons, even without Welker — not to mention the Broncos playing the Houston Texans this week, who are currently allowing the fifth fewest fantasy points to opposing receivers. With Manning leading the offense, the opposing defense hasn't mattered much this year, and in the high-scoring Broncos offense, there's always a lot of points to go around.
Michael Crabtree, San Francisco 49ers
Owned in 59 percent of Yahoo! fantasy leagues, it's definitely worth checking if Michael Crabtree is still available in your league. Coming back from a complete rupture of his Achilles tendon, Crabtree has now played in three straight games and has been surprisingly effective coming back from the injury. In each of the three games, Crabtree's receptions have increased, and last week the receiver saw his first touchdown of the year along with 5 receptions and 45 yards.
It's important to note that the San Francisco 49ers haven't exactly been an explosive offensive team this year, but Crabtree had quickly become quarterback Colin Kaepernick's favorite target last year, and it looks like the pair is starting to heat up once again. This week, Crabtree will face an Atlanta Falcons defense that was shredded by the Washington Redskins receivers last week and is currently allowing the tenth most fantasy points to opposing receivers this year.
Greg Jennings, Minnesota Vikings
Greg Jennings hasn't been much of a fantasy asset this year mostly due to glaring issues at quarterback, but he has shown flashes of brilliance over the past few weeks, including last week's 163 yard, 1 touchdown performance on 11 receptions, that makes him worth a look. Owned in 66 percent of Yahoo! fantasy leagues, Jennings might not be available in your league, but considering the kind of year he's been having, he's probably been languishing on the bench for name value alone, rather than his actual play on the field.
While you shouldn't expect Jennings to have a repeat of last week's performance, the talented receiver has now scored 2 touchdowns over the past three weeks and has the capable Matt Cassel under center. The match-up this week against the Cincinnati Bengals, who are currently allowing the eleventh fewest fantasy points to opposing receivers, isn't great, but the Bengals defense has been notably lackluster against opposing wideouts since week ten. Don't expect over one hundred yards and a touchdown again, but 60-70 yards and a touchdown is definitely possible.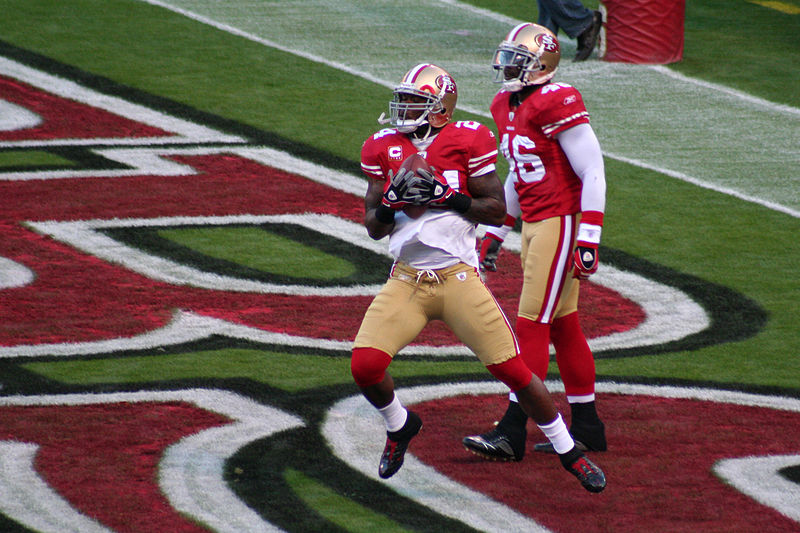 Tight Ends
Delanie Walker, Tennessee Titans

Delanie Walker didn't do much in the early part of the season, but in recent weeks the tight end has really turned it up a notch, continuing his hot streak last week after returning from a concussion injury. After catching 8 passes for 53 yards and a touchdown last week, Walker now faces the Jacksonville Jaguars, who are allowing the second most points to opposing tight ends. Owned in 56 percent of Yahoo! fantasy leagues, Walker is one of the best pick-up candidates, especially for those looking to replace Rob Gronkowski.
Ryan Griffin, Houston Texans

With Garrett Graham still sidelined with hamstring injury and Owen Daniels no closer to a return from a leg injury, Ryan Griffin is set to earn another start and could be the best option for fantasy players seeking tight ends — especially considering that Griffin is only owned in 4 percent of Yahoo! fantasy leagues. Griffin is not exactly a safe bet, given the Texan's sputtering offense, but quarterback Matt Schaub has looked to tight ends in the red zone in the past and Denver is giving up the ninth most fantasy points to opposing tight ends.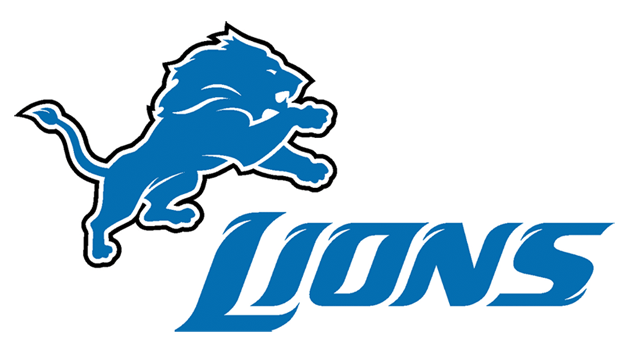 Defense
Detroit Lions
The Detroit Lions defense hasn't exactly been consistent this year, but they are playing at home this week against a terrible New York Giants offense, which makes them one of the best streaming plays this week. The Giants' quarterback, Eli Manning, has already thrown a league-leading 25 interceptions this year, including 5 last week to the Seattle Seahawks, which has led to the Giants giving up the most fantasy points to opposing defense.
St. Louis Rams
The St. Louis Rams defense has been wildly inconsistent all year, but a match-up against Mike Glennon and the Tampa Bay Buccaneers looks like one of the better streaming defense options this week. In the past three weeks, Tampa Bay has allowed big fantasy scores to both the Carolina Panthers and the San Francisco 49ers while allowing 2 interceptions against the lowly Buffalo Bills.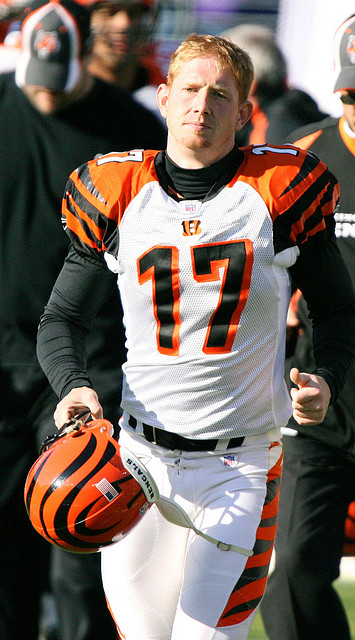 Kickers
Shayne Graham, New Orleans Saints

With Garrett Hartley struggling all year, the New Orleans Saints finally parted ways with the kicker and signed Shayne Graham earlier this week. Last year, Graham was 31 of 38 on field goals with the Houston Texans, and you can expect decent numbers considering the strength of the Saint's offense behind Drew Brees. He's also owned in only 4 percent of Yahoo! fantasy leagues, which means chances are he's available.
Nick Novak, San Diego Chargers

Owned in 50 percent of Yahoo! fantasy leagues, Nick Novak is a great option this week with the San Diego Chargers playing at home against the Oakland Raiders. Novak is 6 for 6 in the past 3 games on field goal attempts, and the Charger's surprisingly potent offense this year behind Philip Rivers means ample opportunity for extra points and field goals.
More From Wall St. Cheat Sheet: