7 Best NFL Coaches of All Time
At the beginning of December, we fleshed out Pro-Reference-Football.com's list of the worst National Football League coaches of all time based on win-loss percentages. Some readers agreed with the highlighted men while others didn't, but it's still hard to dispute numbers.
Win-loss percentages and game stats certainly don't tell the whole story — sometimes, they don't even crack the surface — but they're still hard evidence one can use when setting up the league's coaches against each other and in determining the worst of the worst and the best of the best.
That's why we've decided to employ more stats from Pro-Reference-Football.com, this time to uncover the NFL's all-time best coaches based on their win-loss percentages and games over .500. Looking at only the numbers, here are the NFL's seven best coaches.
7. Ray Flaherty
First up is Flaherty, a hall of famer who coached for 11 years, from 1936 to 1949, and was a player before that. The defensive end coached 122 games between the Boston/Washington Redskins, and the All-America Football Conference's New York Yankees and Chicago Hornets. Flaherty won four division titles and two NFL championships with the Redskins and had a win-loss percentage of .684 with 43 games over .500. The coach didn't manage any Super Bowl wins, but he is credited with inventing the screen pass and was inducted into the Pro Football Hall of Fame in 1976 for his contributions as a coach.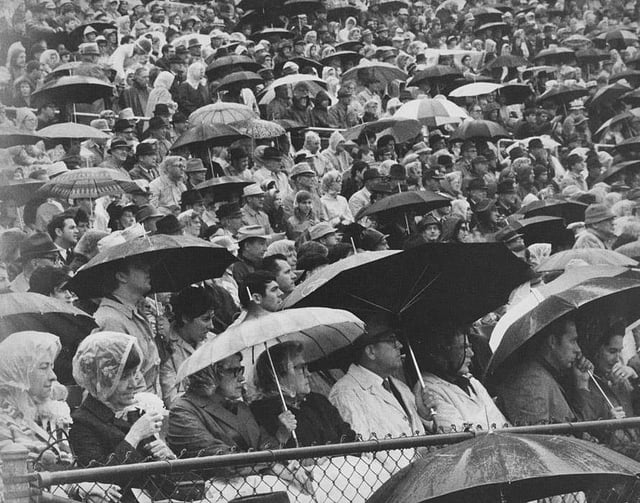 6. Blanton Collier
Coming in at No. 6 is Blanton Collier, an eight-year NFL head coach who worked at the college level before that. Collier led his squad in Cleveland for eight years, from 1963 to 1970, and had a win-loss percentage of .691, earning him this spot on our list. Collier spent his entire coaching career with the Browns, and in Ohio, he won 76 games out of 112, putting his matches over .500 at 42. He battled hearing problems late in his career and eventually stepped down after the 1970 season, but the coach has continually been recognized for his efforts.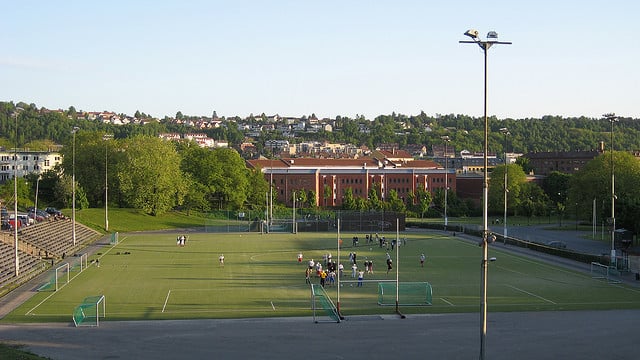 5. Tommy Hughitt
Next is Tommy Hughitt at No. 5. He dates back to 1920, when he coached the Buffalo All-Americans for four seasons and the Buffalo Bisons for one. First playing football at the University of Michigan and then coaching at the University of Maine, Hughitt went professional in 1917 and lead the Buffalo All-Americans to 28 victories from 45 matches. His last year with the Buffalo Bisons was a successful one, earning him six wins from 11 games and bringing his win-loss percentage to .694. Hughitt finished his coaching career 19 games over .500.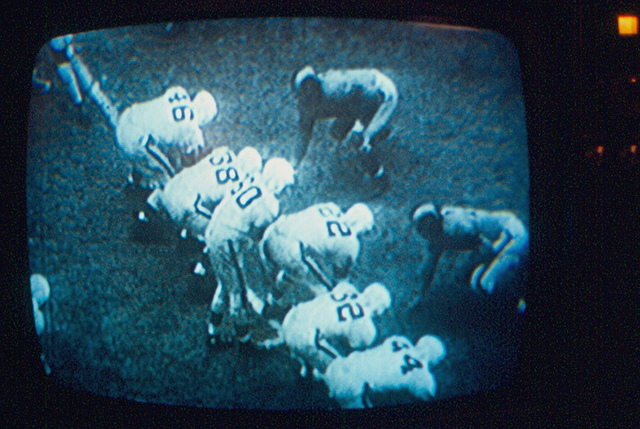 4. George Allen
Moving up in time, we come to George Allen for our No. 4 distinction. Allen coached from 1966 to 1977, overseeing 168 games and winning 116 of them — this puts his win-loss percentage at an impressive .712 and brings him to 69 games over .500. Allen coached the Los Angeles Rams for five seasons, from 1966 to 1970, before taking his coaching duties to D.C., where he coached the Redskins for seven seasons. In L.A., he notched 49 victories from 70 games; in Washington, he finished 67 of 98. He didn't wear a Super Bowl ring before dying in 1990, but he did manage a conference championship.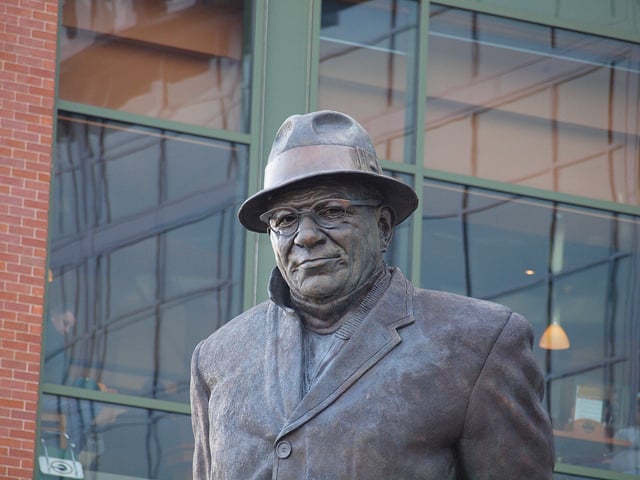 3.  Vince Lombardi
This next coach is so famous they named a trophy after him — maybe you've heard of it? Noted as a football player, coach, and executive, Lombardi is most known for his coaching skills and the fact that he led the Green Bay Packers to to three straight and five total league championships in seven years, winning two Super Bowls. Lombardi coached the Packers from 1959 to 1967, when he clinched 89 wins from 122 games. He then coached the Washington Redskins in 1969, bringing in seven victories out of 14 matches.
Lombardi has a win-loss percentage of .738 with 62 games over .500. He was enshrined in the Pro Football Hall of Fame in 1971.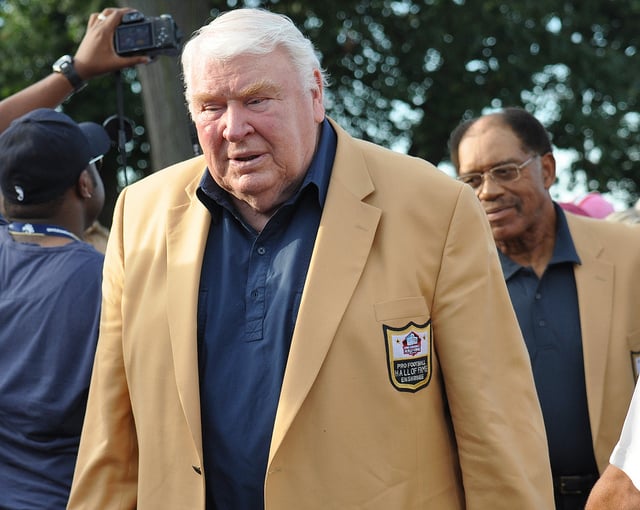 2. John Madden
Up next is another high-profile football star: John Madden, who you probably used to see all the time on the tube. Madden makes our list at No. 2 on account of his impressive coaching win-loss percentage of .763. That figure comes from him winning 103 games of 142 matches from 1969 to 1978. He served as head coach of the Oakland Raiders for 10 seasons and earned one Super Bowl ring, one conference championship, and seven division championships. Madden and his team won the big game in 1976, and he retired from coaching after the 1978 season.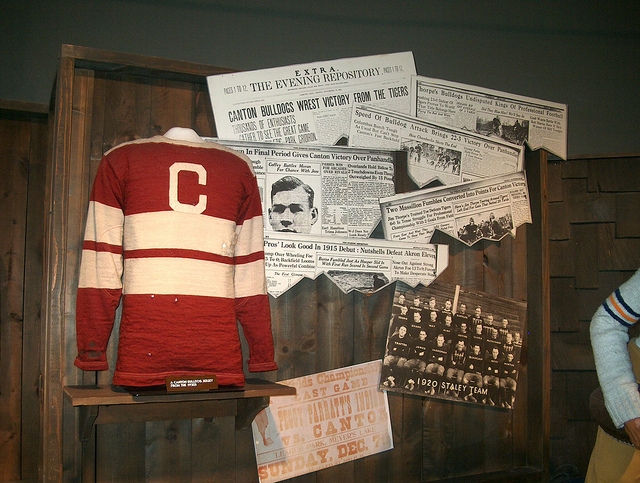 1. Guy Chamberlin
And our big winner is Guy Chamberlin, who dates back to the early times, when he coached for six years, from 1922 to 1927. Football teams may have gone by different names back then, but the game was essentially still the same. Chamberlin earned a .784 win-loss coaching percentage and was inducted into the Pro Football Hall of Fame in 1965.
Chamberlin was a player-coach on four NFL title teams: the 1922 and 1923 Canton Bulldogs, the 1924 Cleveland Bulldogs, and the 1926 Frankford Yellow Jackets. He recorded 21 victories from 24 games with the Canton Bulldogs, seven of nine with the Cleveland Bulldogs, 27 of 37 with the Frankford Yellow Jackets, and three of 11 with the Chicago Cardinals. Chamberlin didn't wear a Super Bowl ring before his death in 1967, but he led his teams to four division championships and now is remembered for his impressive coaching skills as well as his 42 games above .500.
Don't Miss: 5 Of The Biggest NFL Scandals in Recent Time.