7 NFL Teams That Make Fans Pay the Most
Earlier in December, we wrote about the eight National Football League teams that boasted the highest attendance at both their home and away games. Some of the teams' rankings on the list were surprising, while others were to be expected, but because each team's stadium supports different numbers, capacity had to be taken into consideration in determining attendance totals.
The Dallas Cowboys came in first, with fan attendance of 1,290,328 for the 2012 season — but AT&T Stadium also packs in 80,000 people, close to the highest of any NFL arena, so that also helps the team's cause. Still, tickets to Dallas Cowboy games are among the most expensive in the league, and that variable also has to be taken into account when evaluating fan loyalty.
FanCostExperience.com's Team Marketing Report, published in September, shows that ticket prices for NFL games vary significantly depending on the squad. While the average ticket price sits at $117.84, the difference between the price of a ticket for one team and another can differ by as much as $50. Different factors account for the price discrepancies, including stadium capacity and team records, but certain teams continue to have some of the highest ticket prices in the league, while others manage to keep their prices low.
The website looked at every NFL team's average ticket price and determined which squad requires the most money to watch a game live, as well as which one demands the least. The report organized team totals based on their Fan Cost Indexes. The Fan Cost Index, or FCI, is a "fake" metric that measures how much it would cost a family of four to attend a game and purchase two small draft beers, four small soft drinks, four regular-size hot dogs, two game programs, and two adult-size adjustable caps, along with paying for parking for one car.
Of course, going to a game doesn't always require the high costs that the FCI measures, but the number still gives an accurate example of what a typical family pays to go see an NFL game and also enjoy the other indulgences that often accompany an experience at a professional sporting event. These costs differ significantly for every team, so we're highlighting the seven teams that cost the mot to see live while accounting for certain other variables.
7. Baltimore Ravens
First up are the Baltimore Ravens. Since winning Super Bowl XLVII earlier this year, the average ticket price for a Ravens game has gone up 9 percent and now sits at $100.19. The average premium ticket price for a game is $258.94. Both these numbers go into account when determining Baltimore's FCI, the metric that puts the team seventh on our list.
According to the Fan Cost Index, it costs $547.66 for the total fan experience at M&T Bank Stadium. The cost of a fan's ticket, beer ($8.50 each), soft drink ($7.50 each), hot dog ($5 each), parking ($40), and cap ($19.95) all go into FanCostExperience's measurement. With a total of $547.66, the cost of a Ravens game experience stands above rivals like the Pittsburgh Steelers, Philadelphia Eagles, and their opponent in the 2013 Super Bowl, the San Francisco 49ers — but there are still six other NFL teams on our list that boast higher numbers.
6. Washington Redskins
Next up are the Washington Redskins, with the cost of a total fan experience coming to $561.21, almost $15 more than that of a Ravens game. An average ticket to FedEx Field now costs $94.80, but the price wasn't always so high: Redskins tickets have increased 15.5 percent since the 2012 season.
An average premium ticket to a Redskins game is steep — $375.32 — and on average, it costs 50 cents more to buy a draft beer at FedEx Field compared to M&T Bank Stadium; it's also pricier to park at a Redskins game. The average fan pays $50 to park his or her vehicle to watch a game in D.C.
5. New York Jets
The New York Jets come in fifth with a total fan experience cost of $577.12, according to FanCostExperience.com's Fan Cost Index. At MetLife Stadium, an average ticket to a Jets game is $110.28, while a premium ticket costs $355.94. Those figures put the Jets at No. 5 on our list, but during the 2012 season, the team sat at No. 1. Jets prices came down after the 2012 season because the team only coughed up a 6-10 record — management probably recognized fan discontent and lowered prices by 6.5 percent.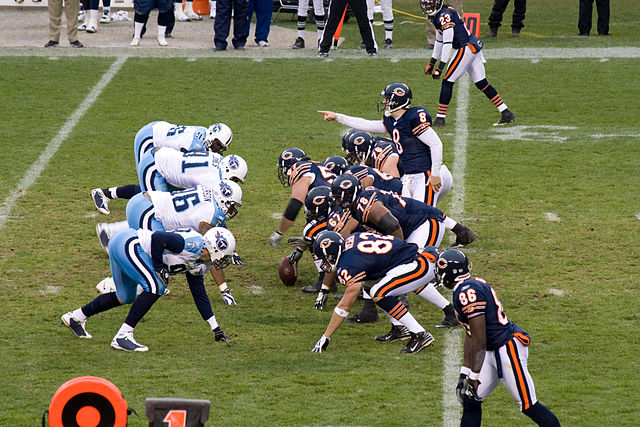 4. Chicago Bears
Next up is a team that doesn't claim turf on the East Coast, instead calling the Midwest home. The Chicago Bears come in fourth, with a total fan experience cost of $577.42, only 30 cents more than the Jets' total. The price of an average ticket to Soldier Field is $103.60, $7 less than it costs to go to a Jets game at MetLife, but refreshments are much more expensive in Chicago than in New York, making the cost of a overall Bears game experience greater.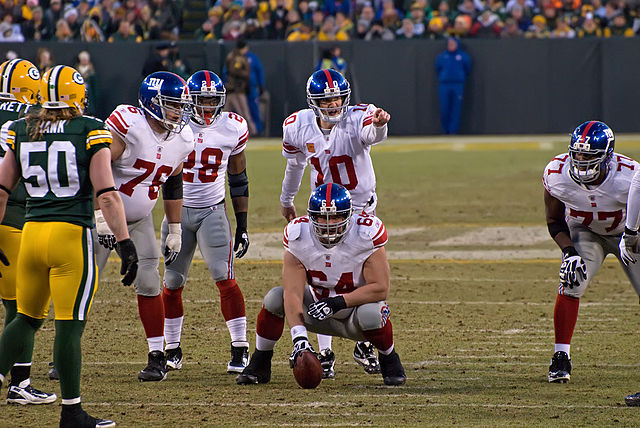 3. New York Giants
Heading back to the East Coast, we reach New York City's other NFL team, the Giants, which shares the stage at MetLife Stadium. The Giants charge $582.76 for an overall experience at one of their games. An average ticket to a Giants game costs $111.69, while the price of a seat at a Jets contest costs $110.28. Fans at both Giants and Jets games enjoy low prices for refreshments, with a draft beer costing $5 compared to the $9 at the Redskins' stadium and the $8.50 at Soldier Field, but the price to get into MetLife is still steeper than what most other stadiums ask.
2. New England Patriots
Coming in hot at No. 2 are the New England Patriots. An average ticket to a Patriots game costs $117.84, while the cost of an average premium ticket is even steeper at $566.67. The total FCI for the Patriots is $582.76, making them the second most expensive team to watch for an overall fan experience. The cost of a Patriots ticket has remained unchanged from 2012 to 2013 — unlike other teams on our list — but it is still expensive to visit Gillette Stadium, as the average price to park is $40, not to mention it costs $7.50 to buy a beer and $3.75 to buy a hot dog.
1. Dallas Cowboys
The team boasting the highest fan attendance is also the same one to carry the highest ticket costs. The total fan experience at AT&T Stadium is $634.78, the top of our list, and more than $20 more than the team's closest competitor. The average ticket to a Cowboys game costs $100.20, while a premium ticket costs $340, notably lower than the Patriots' $566.67. However, parking and refreshments are what adds up for Cowboys fans, because in order to park at a Cowboys game, it costs a whopping $75 — and the $8.50 per beer and $5.50 per hot dog don't help, either. Moral of the story? If you're going to a Cowboys game, carpool and make sure your date pays for your drinks.
More from Wall St. Cheat Sheet: