9 NBA Free Agents Topping the 2014 Class
It's almost 2014, which means National Basketball Association general managers will be drawing up their wish lists in hopes of landing prized players next summer. The class of 2014 figures to be one for the ages.
At least five players headed to the Hall of Fame are going to be available, putting ascendant teams on alert, not to mention those looking to lock down a franchise's all-time greats. Here are the nine NBA free agents primed to top the class in summer 2014.

9. Dwayne Wade, Miami Heat
Will "Flash" still have it if he decides to hit the open market in 2014? If his performance so far this season is any indication, Dwayne Wade will have to pace himself to max out his talents at this stage of his career. However, when he turns it on, few players can impact the game on both sides of the court like this three-time NBA champion.
Popular with teammates and the media — and revered by Heat fans — Wade would be a welcome addition on any team. His early termination option puts the ball in Wade's court, but the question is: Why would he ever leave Miami?
8. Rudy Gay, Sacramento Kings
At press time, Rudy Gay was averaging 19.4 points per game and 7.4 rebounds per game, which are the types of stats that make GMs salivate. The small forward was recently traded from the Toronto Raptors to the Sacramento Kings with free agency salary issues in mind. Gay has a player option for 2014, but if he declines, he will be a hot ticket on the free agent market.
7. Luol Deng, Chicago Bulls
Luol Deng's length, toughness, and production make him one of the most coveted free agents of the 2014 class. His stat line of 19.4 points per game/7.1 rebounds per game/4.2 assists per game puts him among the league's elite secondary options. Deng's impressive 46 percent shooting from the field only adds to the package. He will be an unrestricted free agent this summer, meaning a payday is guaranteed.
6. Evan Turner, Philadelphia 76ers
Some players are money year in and year out; others seem to rise to the occasion during a walk year, ensuring a big payoff once they hit the free agent market. The 76ers' Evan Turner falls into the latter category, but the 6-foot, 7-inch swing man is making the most of this season, averaging more than 20 points per game on .455 shooting. Healthy rebound and assist averages will make him a commodity on the free agent market.
5. Chris Bosh, Miami Heat 
The former 20/10 man in Toronto has excelled in his tertiary role with the Heat. Following a run to consecutive championships, the Heat's future will likely ride on the outcome of this season. Bosh will have an early termination option along with his partners in Miami's Big Three, so it's unlikely he'll make any decision until it's clear what Wade and LeBron James are doing. In any event, Bosh has tremendous value for teams, though his days of max contracts are over.
4. Dirk Nowitzki, Dallas Mavericks
One of the all-time greats among foreign-born players, Dirk Nowitzki will end the 2013-2014 season as an unrestricted free agent. At 35 years old, the 7-footer is still averaging 21 points per game and 6 rebounds per game while sporting a gaudy .492 shooting percentage. There's no question the difficult-to-defend NBA champ is desired by numerous teams. However, many expect Nowitzki to go the way of Kobe Bryant and Wade — Hall of Famers who only donned the jersey of just one team — and sign once again with the Mavericks.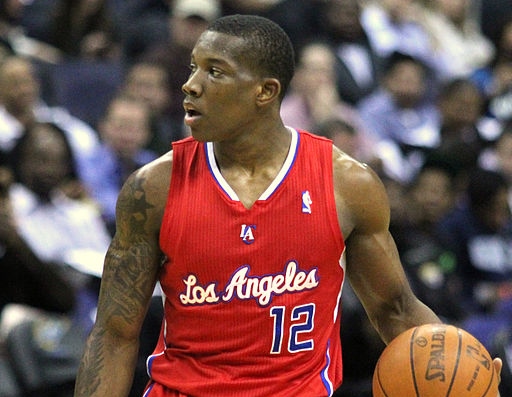 3. Eric Bledsoe, Phoenix Suns
Bledsoe's tenure with the Suns has been exceptional, as his shooting percentage and offensive contributions have continued to increase. His status of restricted free agent will likely mean the Suns keep him, but on the off chance they don't, he will be getting a great deal of interest in summer 2014. At press time, Bledsoe averaged 18.6 points per game/6.2 assists per game/4 rebounds per game/1.6 steals per game.
2. Carmelo Anthony, New York Knicks
It's safe to say the Carmelo Anthony era in New York hasn't lived up to its billing, but that won't make No. 7 any less coveted should he opt for early termination from his contract, as many expect. Anthony is posting career highs in rebounds and even besting his scoring average with 25.6  points per game at press time. However, the Knicks blew through their first 21 games with a god-awful 6-15 record. Bidding teams will wonder about Anthony's impact on players around him and neediness on the offensive end, but someone will pay him big.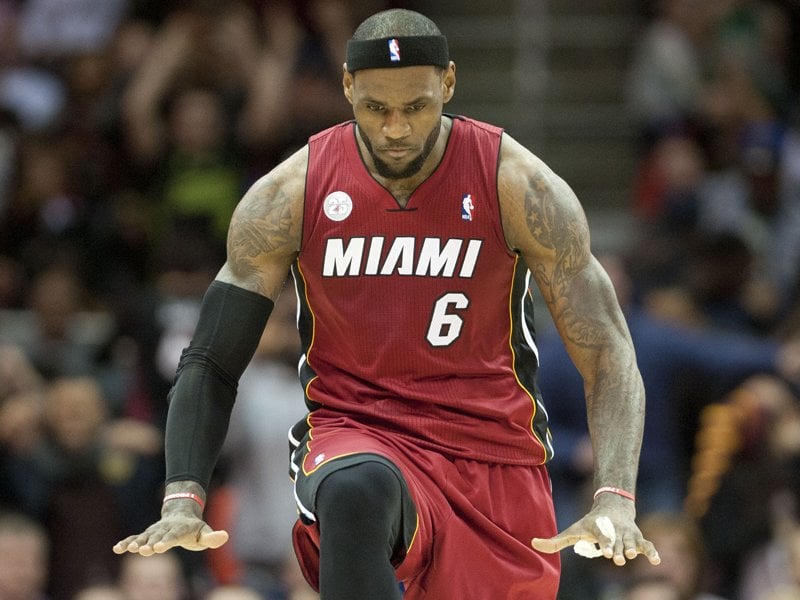 1. LeBron James, Miami Heat
When the world's best player hits the free agent market, every GM starts making franchise-shaking plans. However, it remains to be seen what LeBron James will do and whether he will exercise his early termination option. He's still posting ridiculous stats in every category while maintaining his ferocious presence on defense. Most eye-popping 2013-2014 stat: his .584 shooting percentage. If the Heat three-peat in Miami, expect James to continue the dynasty.
Don't Miss: The NBA's 7 Most Fined Players Ever.